I became friends with Nick Dominguez in the mid-'00s when my band at the time, Lakota, was signed to a label he co-founded called Pop Up Records. We made an album with them, and then toured with Nick's former band, Further Seems Forever, at the time when Jon Bunch (Sense Field, Reason to Believe) was fronting the band.
But my introduction to Nick came years earlier via his work as a guitarist in the wonderful metallic hardcore band, Strongarm. The band made two albums—Atonement (1995) and The Advent of a Miracle (1997)—before breaking up, but I listened to both records non-stop at the time of their respective releases. Nick went on to be a founding member of Further Seems Forever, playing on both the group's 2001 debut album, The Moon Is Down, and 2012's original lineup comeback record, Penny Black.
In this new interview, I chat with Nick about his time in the hardcore scene, and what he's been up to ever since.
Tell me about your family. Did they immigrate to the States from somewhere else?
I was born in Portugal. My mother is American and my father was Portugese/Spanish. I spent the first 11 years of my life in Portugal and then moved to South Florida in 1986.
When did music become a big part of your life? What kind of stuff did you gravitate towards as a teen?
Music was always a big part of my life from when I was very young. Most likely because everyone in my family were music fans. In my early teens I listened to a lot of Led Zeppelin and then a friend turned me on to punk and hardcore.
I must have gravitated to hardcore and the straight edge scene in particular because I wanted identity and community. I also grew up with a lot of substance abuse around so the straight edge philosophy and movement made sense to me.
What do you remember about the hardcore scene back in the late '80s, early '90s in southern Florida? What were some of the bands from the area that played out a lot? I remember Powerhouse.
I think I was around 13 when I went to my first show, the Circle Jerks at a venue called Summers on the Beach in Fort Lauderdale. I remember hardcore shows being more scary and violent at the time. Powerhouse was a little before my time but The Believers, Machine, Hangman, Timescape Zero, Beyond Reason, and Ego Trip were some of the bands that were playing regularly when I was first going to shows.
During that same period, Florida was making a lot of noise as the "death capital of the world." Did you pay attention to any of that kind of stuff?
Not really. A lot of that scene was happening up in the Tampa/St. Petersburg area so we weren't super tuned in to what was going on up there. We knew about Morrisound and bands like Obituary and Deicide but we didn't pay a whole lot of attention.
What's the story behind Endure? You guys made a demo in 1993 and then broke up shortly after.
Endure was the first band I was in. It was Josh Colbert (Strongarm, Further Seems Forever), Mike Hurley (Tension) Jamie Bryan, and myself. We were young and sort of figuring out what being in a band was all about. I think we were big fans of hardcore music and just wanted to do something of our own.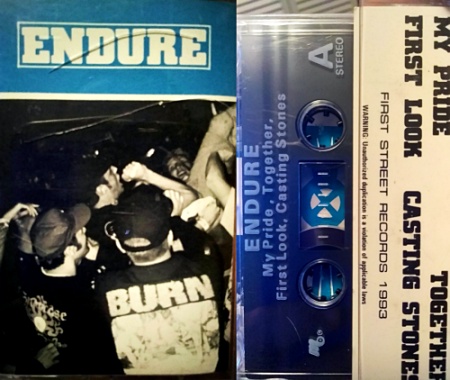 After the Endure split, you and Joshua Colbert started Strongarm. Musically speaking, what were you guys setting out to do with the new band?
Yeah, after Endure broke up, Josh joined a band called Ikthus which eventually became Strongarm. I went on to play bass in a band called Tension with Mike Hurley. I think Strongarm was trying to write hardcore songs that kept a lot of the conventions of hardcore but were also melodically interesting. We took a lot of influence from bands like Burn and Inside Out.
How did Strongarm end up signing with Tooth & Nail? Did you make a demo and/or tour before recording the first album?
We were introduced to Tooth & Nail from the guys in Focused. We recorded a 4-song demo in 1993 called These Times That Try Men's Souls, which we gave to Brandon Ebel at Cornerstone festival in 1994.
I remember when the first Strongarm album, Atonement, came out back in '95. I'm not Christian, but I had read a review somewhere which compared Strongarm to Burn (the NYHC band), and that was enough for me to want to check it out. At that point, I had never heard a Christian band be so heavy. Did you guys face any resistance from the Christian community because of how heavy you were?
Not really. We weren't super plugged into the Christian music scene, to be honest. We did get a lot flack from hardcore kids at shows about our beliefs and some of what we would say on stage.
All these years later, I still think that "Division" from Atonement is one of the best opening songs on a hardcore album. The part that breaks down and everyone yells "outcast!" is gold.
Josh Colbert wrote the song. Structurally speaking, the song is really interesting. You can hear clear influences from bands like Burn and Mean Season. You can also hear our drummer, Chris Carbonell, who would go on to sing on the second record, in the song doing back ups.
What was the touring like for that album? What are some of the bands you shared bills with?
We did a lot of shows with Overcome, Focused, and Six Feet Deep. Touring for that record was tough. We had a terrible booking agent and struggled to get good shows.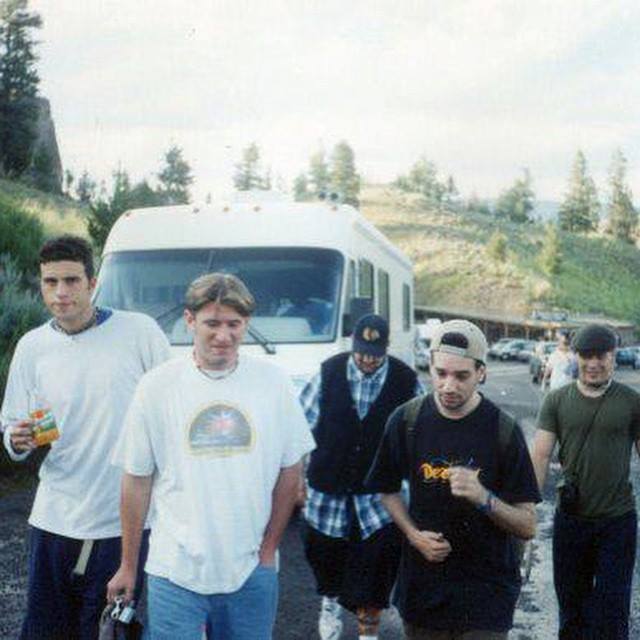 At some point, Strongarm's singer, Jason Berggren, quit the band. After that, as you mentioned before, Chris Carbonell, the band's drummer, became the singer.
I can't speak for Jason but my impression was that he wanted to pull the band in a more serious direction. For most of us playing in the band, playing was about having fun with friends and writing great music. Our motivations for being in a band started to diverge.
You spent some time away from Strongarm around 1996.
I left the band because Chris Carbonell was kicked out. I also felt like Jason was beginning to put pressure on the rest of the guys to replace me with his friend so I think I preempted his decision .When I left the band I started playing bass in Tension again.
The second Strongarm album, The Advent of a Miracle, came out in 1997. Carnbonell's vocals on that record are brutal. Musically, it's also heavier than its predecessor. What was the mindset going into the studio for that album?
On that record I think we focused on writing a more emotional record. We were still focused on writing melodically interesting and technically proficient songs but I think we wanted the record to be more evocative then Atonement. Steve Kleisath (Further Seems Forever) who was now playing drums also had a big influence on the songs.
By that point, Strongarm was very popular in the Christian hardcore scene. What were some of the songs that went over especially well when you played them live?
"Division," "Stand Together," and "Advent of a Miracle" always seemed to do well.
What lead to Strongarm breaking up? Are you still friendly with Chris Carbonell and Jason Berggren?
I think we were all a little burnt out on playing heavy music. A lot of us were starting to grow musically and be influenced by other musical styles so we wanted to try something different. I haven't spoken to Jason in years. Chris and I are still friendly and keep in touch regularly.
What was the genesis of Further Seems Forever? What is a matter of wanting to musically branch out?
Yeah, I think we wanted to branch out musically. Further Seems Forever was essentially Strongarm but with a different singer. So when Strongarm ended we just continued playing but in a new musical direction.
How did Chris Carrabba end up becoming the vocalist of the band?
We had played with Chris' band, Vacant Andys, locally around South Florida and were always friendly with him. We approached him to see if he'd like to try some songs with us and he agreed. Things just kind of fell into place after that.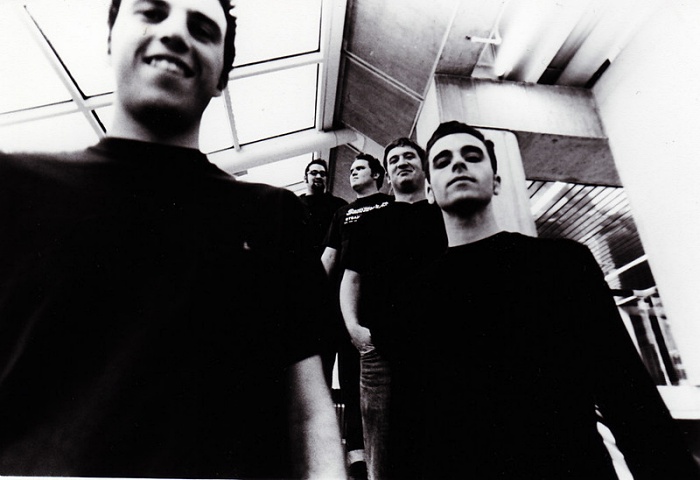 A lot has been written about some of the members' reluctance to tour. Did you personally struggle with that, or have you always been at peace with your decision to not tour with Further Seems Forever?
I toured with Further Seems Forever up until the year 2000. I left because I was married and wanted to start a family. I didn't believe touring at our level was compatible with what I wanted out of life at the time so I made the decision to leave. Josh remained in the band but didn't want to tour full time so we asked our friend Derick Cordoba to fill in for him on the road.
Carrabba ended up leaving the group to focus on Dashboard Confessional, but not before recording vocals for the first Further Seems Forever album, The Moon Is Down. What was the atmosphere like in the studio?
It was strange.I don't think we really saw him at all during the recording of The Moon is Down. Chris had left the band at that point but committed to recording the songs.. We were grateful to him for doing the record.
Did the band play any shows with the album's lineup right after it came out? Was Tooth & Nail upset with you guys for the membership changes?
I don't think Tooth & Nail was very happy about what was happening with the band. But we all made a commitment to support the record no matter what. We worked hard to keep the band going. Once we found a new singer we started touring to support the record.
When the band decided to move on without you and Chris, how closely were you still involved with your former bandmates?
I was still playing in the band for a short period of time after Chris left so I was still close to everyone. I always tried to put friendship above the band so I stayed pretty connected throughout the whole journey of the band.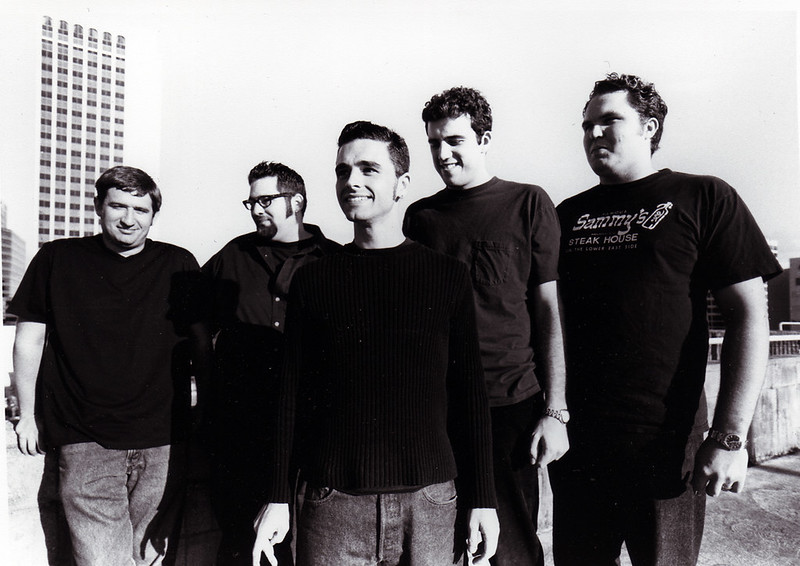 What did you think of the second Further Seems Forever album, How to Start a Fire?
I think HTSAF is the most technically interesting record FSF has done. I credit a lot of that to Derick. I think his style brings an interesting dynamic to the songs. It's probably from his background in playing and studying jazz guitar.
I first met you around 2004 after you signed my former band, Lakota, to Pop Up Records, the label you started with Jason Knapfel.
Jason and I had always wanted to start a label and we were very aligned on the type of bands we wanted to support. Pop Up had a good run but we were ultimately the victims of bad timing and were caught under a wave of change in the music industry that we couldn't keep up with. We ultimately decided to fold the label and focus on other ideas.
Further Seems Forever brought in Jon Bunch (Sense Field, Reason to Believe) to sing on the third album, Hide Nothing. Sadly, he passed away earlier this year. Did you ever get to meet him when he was in the band?
I got to spend time with Jon and hung out with him when they played South Florida. I was a big Sense Field fan so when he joined the band I was super excited. I was really shocked and deeply saddened to hear the news of his death.
The Moon Is Down lineup of Further Seems Forever reunited to make an album called Penny Black in 2012.
Writing and recording Penny Black was a lot of fun. Chris was still busy with Dashboard and Twin Forks so we had to write and record when we had time. I think it was a nice bookend to the musical journey we started with Chris in 1998.
You've been involved in graphic design for quite some time now. Tell me a bit about that.
I've always been involved in art and design. I went to art school while I was in Strongarm. Today, I'm a full-time user experience designer and mostly focus on customer research and product design.
What are some of the bands you've worked with throughout the years on the art/graphics front?
Shai Hulud, Further Seems Forever, Promise No Tomorrow, Bird of Ill Omen, Summer Blanket, mostly local South Florida hardcore bands.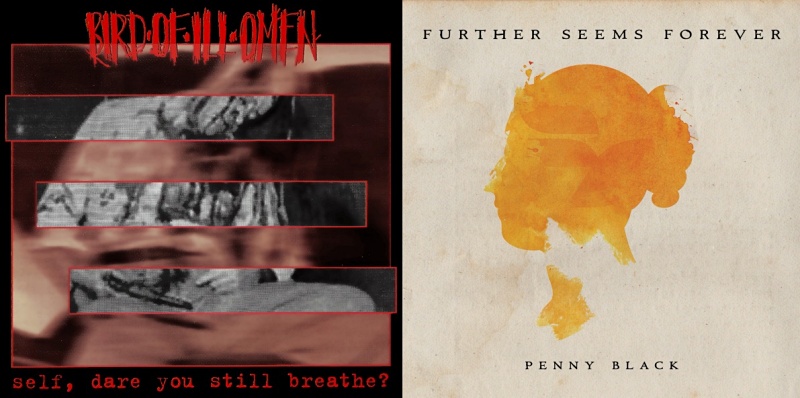 What are you up to these days? I know you moved to Tennessee.
I moved to the Nashville area in 2015. I've been focusing on being a dad. I work on a startup I co-founded with Josh Colbert (FSF, Strongarm), and a couple of other guys from the music scene, called AVVAY.
You guys did a show in 2000, but will Strongarm ever reunite again?
We've been trying to get Strongarm back together off and on again for years but it's become increasingly difficult with members living in different states. I wouldn't say we'll never do reunion but it doesn't look like it's going to happen any time soon unfortunately.
***
Donate a few bucks to help with No Echo's operating costs:
Tagged: 90s hardcore week, further seems forever, strongarm