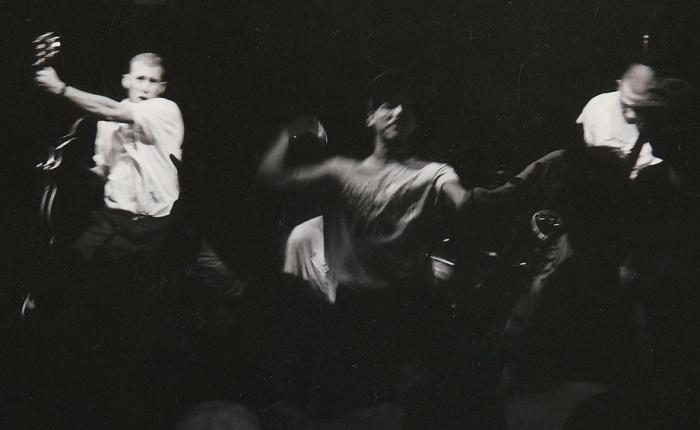 It was recently announced that Ryan Hoffman (Chain Of Strength, Justice League, Circle Storm) and Michael Messina (ex-Southern Lord, Cobra Music A&R) have partenered up to start Quiet Panic, a new label imprint under the Bridge Nine Records umbrella. Along with the label announcement, it was also revealed that Quiet Panic's debut release would be MPLS, a new EP from Beach Slang produced by none other than Robby Takac of the Goo Goo Dolls.
In this new interview, I chat with Ryan and Michael about Quiet Panic and their vision for the new endeavor. Oh, I also got a Chain of Strength update for the fellow fans of the band.
First off, how long have you been plotting Quiet Panic and what inspired you to do a label in the first place?
Ryan Hoffman: Quiet Panic has been a dream of mine for many years but finally started becoming a reality in early 2018. I initially met with Jordan Cooper from Revelation Records, we have a long history together and have discussed many different partnerships throughout the years, but unfortunately most of them fizzled out. Then, in early 2018, I started talking with Michael Messina, who has years of experience as Production Manager and A&R at Southern Lord and we've been good friends since the early Youth Crew days. I can remember when Mike and I first met, it was at an Inside Out show in San Ysidro, CA, in 1990. I drove Zack de la Rocha, Mark Haworth, Mike Madrid, and a few others, Sloth Crew guys to San Ysidro, which is basically the US/Mexico border, in the Chain of Strength van. Mike Messina was the singer for the opening band, we hit off right away and have been friends ever since.
Michael Messina: Ryan and I started talking about starting a label in 2014 but the timing wasn't right, fast forward to early 2018 I had started managing bands and Ryan also started managing bands which got us talking about forming a management group and starting a record label. The inspiration for me was pretty basic after years of working at Southern Lord and then taking a break from music, I couldn't wait to get back in. I missed working with artists helping them bring their vision to life.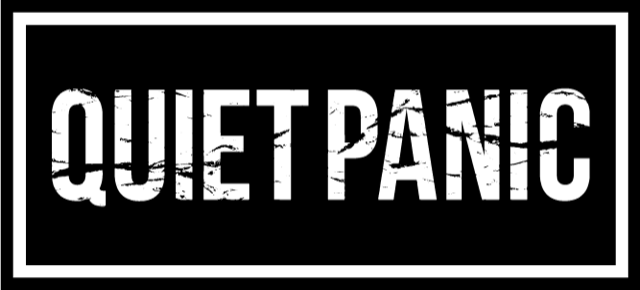 When did you begin the dialogue with Chris Wrenn at Bridge Nine Records and what will the relationship entail?
Ryan Hoffman: Chris Wrenn and I met back in the early '00s, and even though our conversation was short, he's just one of those guys that makes you feel warm right away, he's just a genuine sweet person. It's amazing what he has built from nothing, while staying true to his core values, committed to the art, it's just incredibly inspiring. So, when Mike and I started discussions with Chris Wrenn and his team, each of us automatically felt comfortable. It felt like we've been friends for years. We began talking about our passion for finding a new generation of artists, staying true to our underground DIY ethics, and creating something interesting. Once we realized we all shared the same common bond, Quiet Panic was born.
Michael Messina: I had started communicated with Chris Wrenn when I was introduced to him by Mike Gitter, VP of A&R at Century Media, XXX Fanzine. We initially started talking about a totally different project but it just happened an artist I was working with at the time was playing in Boston that night. I told Chris to go check it out and the next day we spoke about how much he enjoyed he enjoyed the show, which led to a discussion about the label Ryan and I began developing.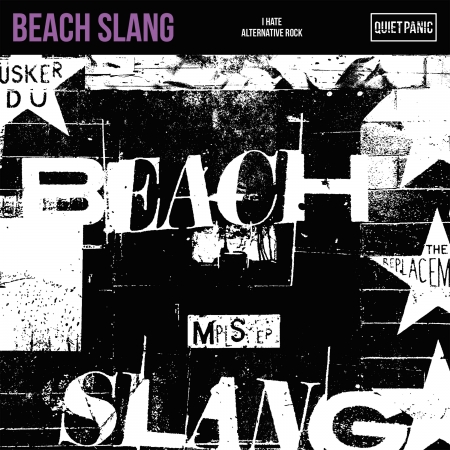 The first Quiet Panic band you've announced is Beach Slang. I think that's interesting since they're already an established band and could have worked with a ton of other labels but they chose to align themselves with you and a new label. That speaks volumes on the trust and respect they have for you. How did that relationship come to be?
Ryan Hoffman: I'm a huge Replacements fan. I first heard them in 1984 when I worked a record store in Pomona, CA called Toxic Shock. The Replacements immediately reminded me of the New York Dolls or Dead Boys, but it was so much more. On the surface, they appeared to be edgy and rough, but as you peel back the layers, there's an incredible heartfelt melody. I had the same reaction the first time I heard Beach Slang. They have beautifully crafted songs with punk angst and I was a huge fan right away.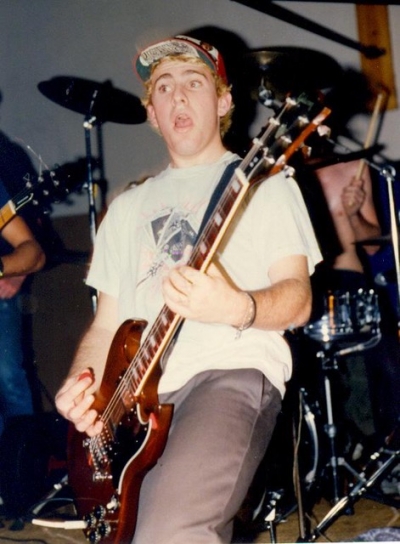 Most people will assume since Quiet Panic was founded by a member of Chain of Strength, and Bridge Nine Records is your partner in the business, that the label will be hardcore-focused, so the fact that Beach Slang is your first artist is yet another interesting part of this story. So, will Quiet Panic also release hardcore records?
Ryan Hoffman: Quiet Panic is definitely hardcore-focused, it's in our blood. But hardcore, to us, is beyond just playing loud, fast music, it's is a mindset, a commitment to your art, DYI ethics, risking everything without any monetary reward. Bands like Bad Brains, Middle Class, Big Boys, Black Flag, Teen Idles, Swans, No Trend, Flipper, Sonic Youth, and Die Kreuzen, paved the way for Rites of Spring, Infest, Fugazi, Los Crudos and now exploding into hundreds of subgenres with Youth Code, Ghostmane, Red Death, Lil Ugly Mane, Fury, etc.
So, the answer is yes, Quiet Panic is definitely interested in releasing hardcore records but with an emphasis on individualism and creativity, less on following a standard format.
Michael Messina: Ryan and I are laser focused finding artists from all genres. Partnering with Bridge Nine gives us an opportunity to expose their core audience to new music.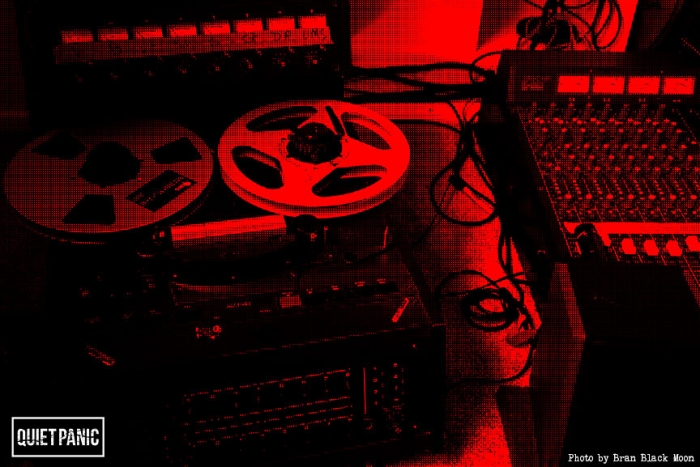 How many artists have you signed so far and when can we expect the next announcement?
Michael Messina: Beach Slang is all we have to announce at the moment but we have many collaborations in the works and we're extremely excited to watch how the label begins to take shape.
How about reissues? Will that be something Quiet Panic will be doing in the future?

Michael Messina: That's not something we have discussed but if the right reissue opportunity surfaced then it may be something we would consider.
Ryan, in terms of your work as a musician, are you busy with any projects at the moment? Also, does Chain of Strength have anything planned for 2019?
Ryan Hoffman: I don't have anything musically going on except Chain of Strength, which has been a wild ride starting in 1989 playing CBGB's, ABC No Rio, Fenders, Raji's, 924 Gilman, Safari Bar, City Gardens, along with an incredible list of bands, Cro-Mags, Soul Side, Underdog, Crossed Out, Heroin, Youth of Today, Turning Point, Citizens Arrest, and more. Chain is always keeping it exciting but there's nothing to report at the moment.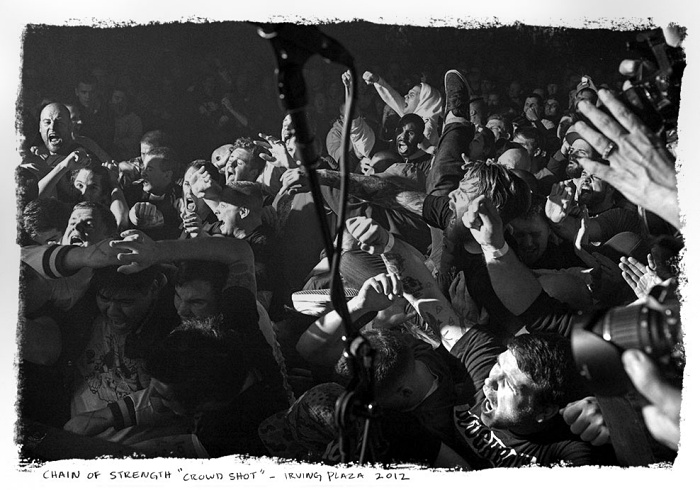 ***
Follow Quiet Panic on Facebook, Twitter, and Instagram for more updates. Beach Slang's MPLS EP will be out on March 15.
Tagged: chain of strength, quiet panic