Rob Antonucci, the guitar player of Rochester hardcore band Achilles, recently compiled a book of the band's existence up until this point. Titled Achilles Anthology: Vol 1, it's certainly an interesting project to undertake during the pandemic and one that might strike some people as odd. Formed in 2004, Achilles was a great band but not one with the kind of iconic history as, say, Black Flag.
The 230-page book features input from all members of the group and those close to them. It's laid out more like a magazine, and I think this suits it well. Achilles Anthology: Vol 1 is a quick, interesting, and fun read because of how well it's executed.
So, while you might not be familiar with Achilles yet, it would still be worth your time to check the book out because it offers an insightful history on a band that was and is an important part of a lot of people's lives. That is something that becomes very evident during the course of the book.
Achilles Anthology: Vol 1 flows in chronological order of the group's releases and the events surrounding each of them. For each release, we get candid conversations between three of the members: Rob Antonucci (guitar), Chris Browne (drums), and Josh Dillon (bass). The musicians take us through stories about the writing and recording of each of their songs.
There are, of course, some tour stories involved as well. I'm a sucker for this sort of thing so I ate it all up. I love hearing about the process of making a record. For some unexplained reason, vocalist Rory Vangrol is absent from these parts. Though he does write a small summary at the beginning of the book and there is an interview with him included later on.
Another part that I think works really well for the book is the amount of input from Ryan Canavan (Hex Records). He put out the Achilles split release with Engineer and both of their full lengths. Besides that, Ryan had been friends with a couple of their members, long before Achilles was a band. He penned the foreword and wrote about his involvement with the Achilles records. Ryan's perspective is a great addition.
At the end of the book, we get into stories from friends of the band and their experiences with them throughout the years. We also get to hear from their roadie/merch guy, Max Quattrociocchi, and recent addition on second guitar, Phil Speed. All of this really adds to the importance of the band. It helps bring out not only the impact they had on each other but also those around them.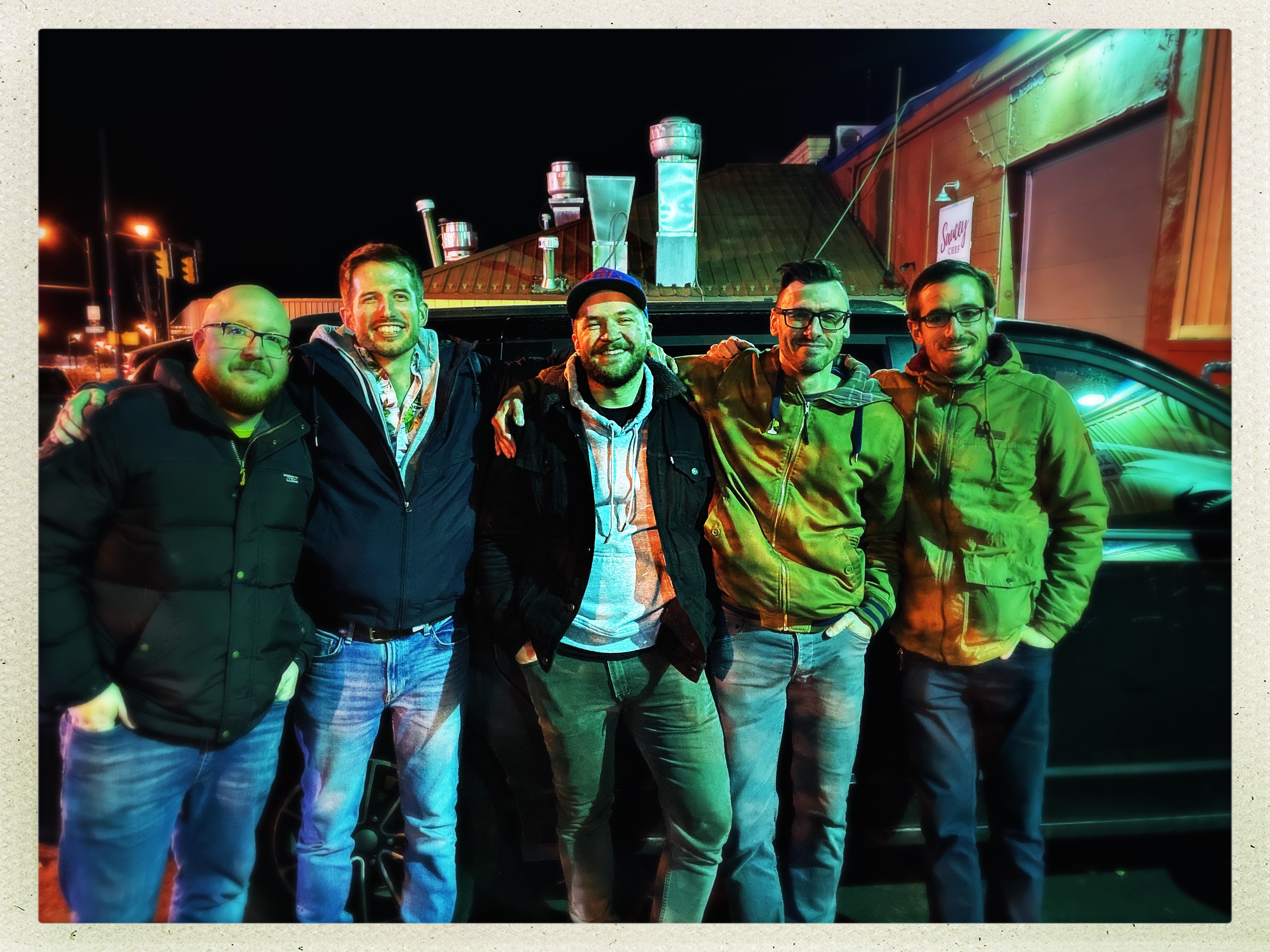 Achilles Anthology: Vol 1 is filled with a ton of photos and artwork. A breakdown of all of the artwork for the band's releases and lyrics is a nice touch. Every Achilles t-shirt, and almost every show flyer, is also found within the book. There are also a couple of old interviews from past zines and websites, alongside a host of reviews for all of their releases.
While I think Achilles had a solid discography, I do think it would have been amusing if they included a bad review or two. If there even were any bad ones.
All in all, Achilles Anthology: Vol 1 reads almost like an episode of the old VH1 series, Behind the Music. I think there is a lot to be gained from reading it even if you don't know who they are, and will undoubtedly inspire you to check their music out.
If you are a previous fan of their work, the book will give you a greater appreciation everything Achilles has done.
The only thing I would like to add is that if Josh sees this, is that there is nothing wrong with large beaded necklaces and cargo shorts. You should bring that look back.
Achilles Anthology: Vol 1 is available on Amazon.
***
Help Support What No Echo Does via Patreon:
***
Tagged: achilles