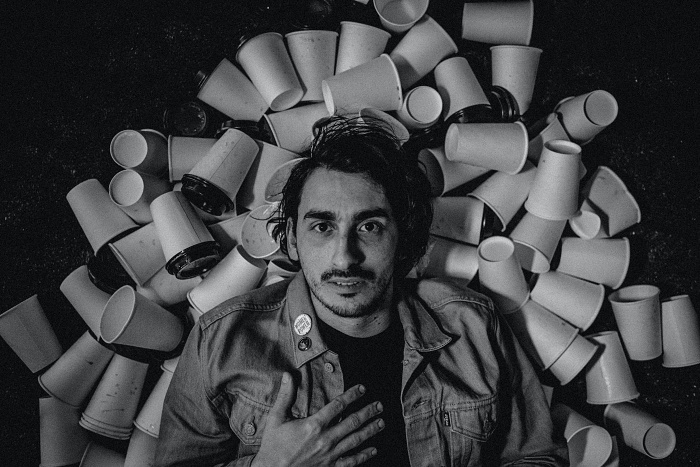 "A black cat is mysterious, dark, and even powerful, but it's also full of anxiety and fear. A black cat is a ball of emotions."
The above quote was sent to me by Buffalo, NY-based songwriter Sal Mastrocola, the musician behind a new solo project, Gatto Black. "Hardcore has a reputation for leading with its aggressive side," says Mastrocola, who has also played in the bands EXNATIONS and No Nets.
"There's catharsis and healing to be found in expressing anger at 200 BPM. But growing up as one of the more reserved kids at the DIY space, I always preferred wielding humor and self-deprecation to get my point across. Those qualities are front and center in Gatto Black.
"After all, punk and hardcore have always had the ability to take you by surprise—like a cat ready to pounce and spill coffee all over your lap."
Mastrocola has made a music video for the track "8 Days a Week" to help introduce Gatto Black, which you can check out below:
"The song offers a frenetic, caffeine-addled assault on the monotony of isolation," the songwriter expained to No Echo. "I recorded every instrument and vocal my garage in Buffalo. The track was mixed by Walter DiCristina (Dog Eat Dog, Gym Class Heroes) and mastered by Mike Piacentini (Converge, Misfits, New Found Glory)."
"8 Days a Week" is available now on all streaming services, and you can also purchase it via iTunes.
Gatto Black links: Official website | Instagram
***
Help Support What No Echo Does via Patreon:
***
Tagged: gatto black