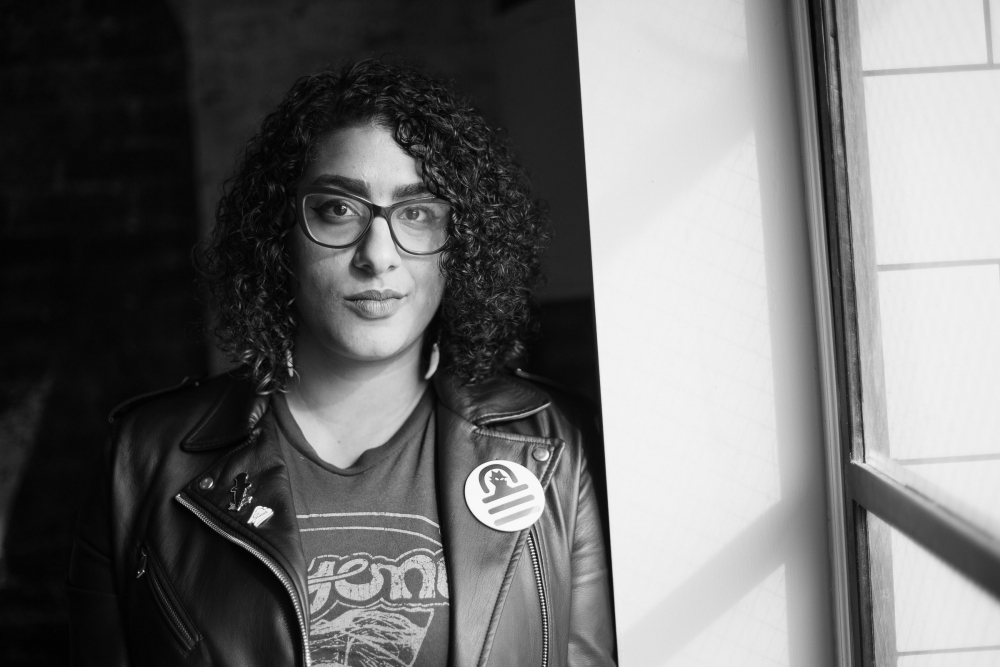 Farrah Skeiky is a photographer who has had her worked published in such publications as the Wall Street Journal, Rolling Stone, Food & Wine, and Vanity Fair. A creative/culture manager at the LINE DC, Farrah is obviously a busy woman, so that's why it's all the more impressive that she can still be found at a ton of hardcore shows in the DC area, camera in hand. If you love this kind of music as much as I do, you've seen her gorgeous work, so let's welcome Farrah to the Photographer Spotlight club.
Where were you born and raised, and were your parents into the arts?
I was born in Calgary (go Flames!), raised in Seattle, and reluctantly moved to Burtonsville, MD in 2005. My parents aren't artists, just music fans. My mother named me after a Lebanese radio station called صوت الفرح, which means "Sound of Joy." She's a big fan of international music and dancing, and while she supports my photography career, she is definitely not a punk or rock fan.
What came first, your love for music, or your love for photography?
Music. I spent years sorting through my dad's record collection and got stuck in the B's for a while-- Black Sabbath, Blondie, and Bowie. He was the family documentarian for most of my young life, and I took over that role when he got sick. It wasn't until I was 18 that I merged the two. I'm self-taught, so it took me a couple years of trial and error and internet forums to hit my stride.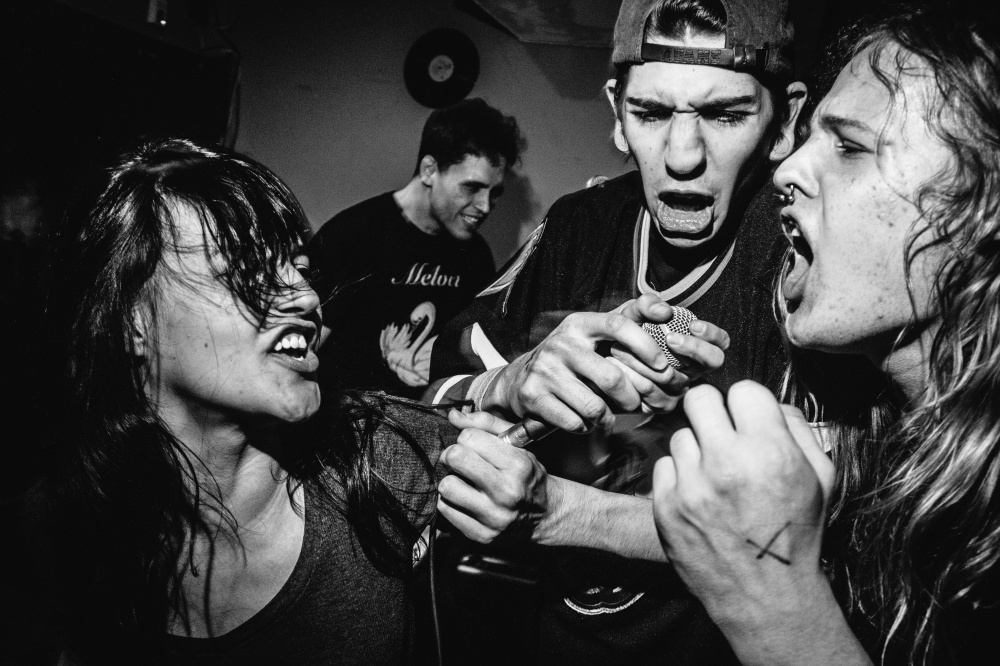 How did you discover hardcore/punk?
It's pretty easy to have a Japan "phase" as a kid growing up in Seattle (we can go into the dangers of fetishizing entire cultures another time). While I was wearing out the needle on the family record player, my dad went out one day to get a new one from a local record store and ended up finding an issue of Maximum Rocknroll with a feature on Japanese punk. I am 90% certain he regretted this decision and hated everything I listened to as a result of this magazine.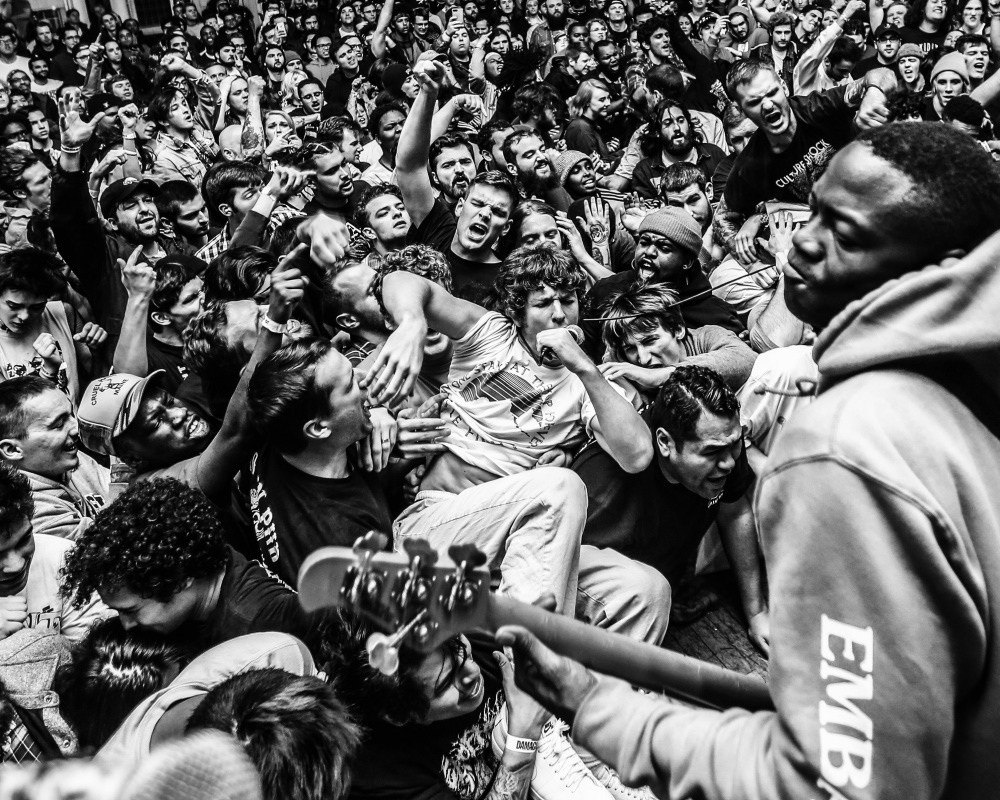 Who were some of the photographers you looked up to during your formative years?
Spot, Chris Stein, Anita Corbin, Glenn E. Friedman. Portrait photography has eluded me until very recently, and these photographers set the bar high.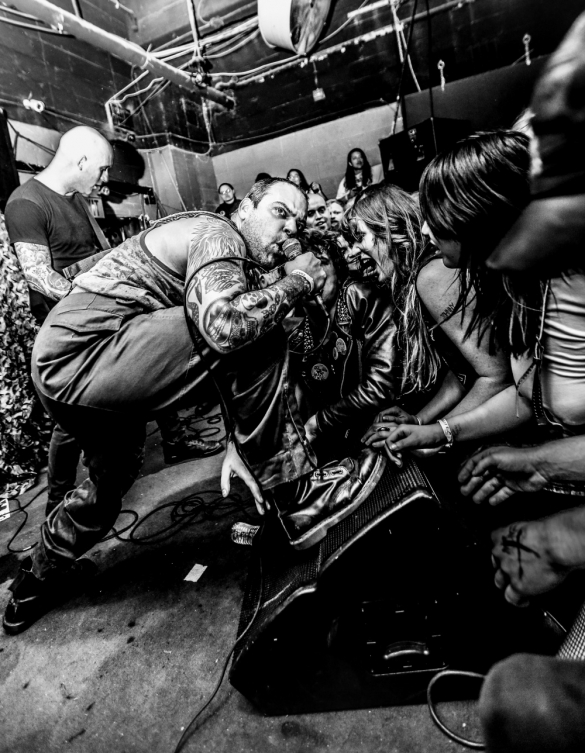 What is your camera and post set up?
Canon 5d mkiii, speedlite flash on a cable, and Adobe Lightroom.
Who are some of your favorite bands to shoot?
Give, Screaming Females, GAG, Krimewatch, Soul Glo, Pure Disgust (RIP).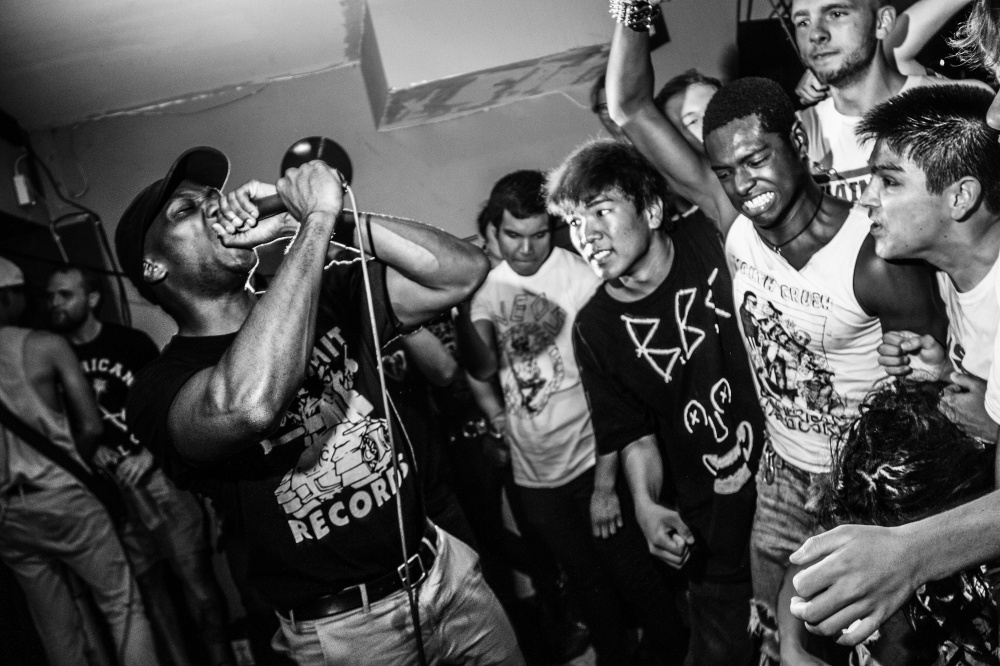 If you could go back in time, who are some bands that you would have loved to shoot?
X-Ray Spex, Wipers, The Bags, Pretty Girls Make Graves.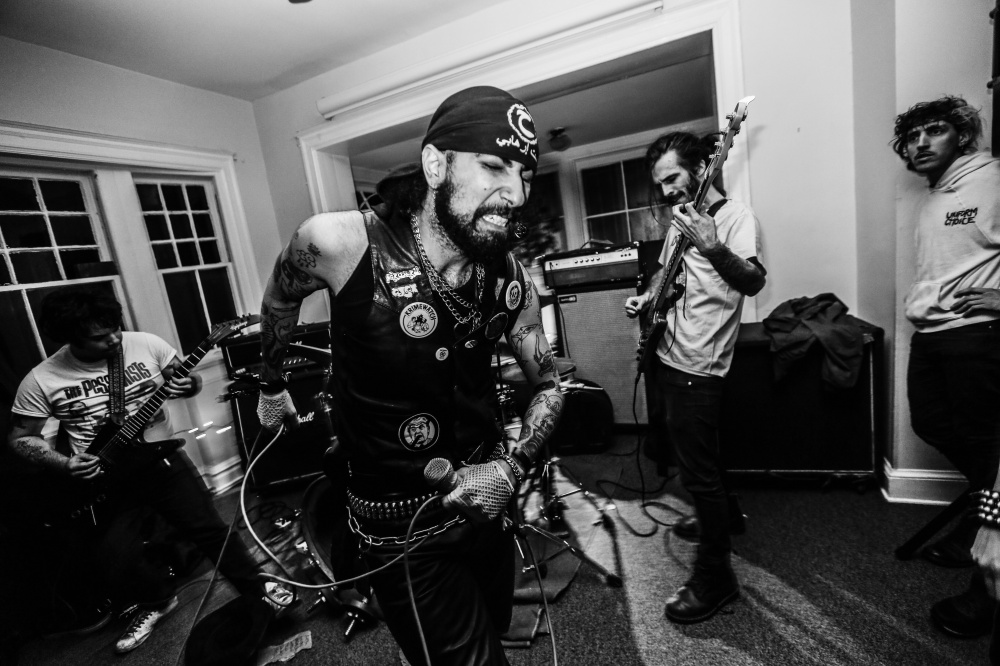 What are the toughest aspects to shooting hardcore/punk shows?
Accepting the consequences that come with putting your expensive equipment at risk. Letting yourself focus on the show and enjoy yourself while fully aware that Flint, Michigan has been without clean water since 2014.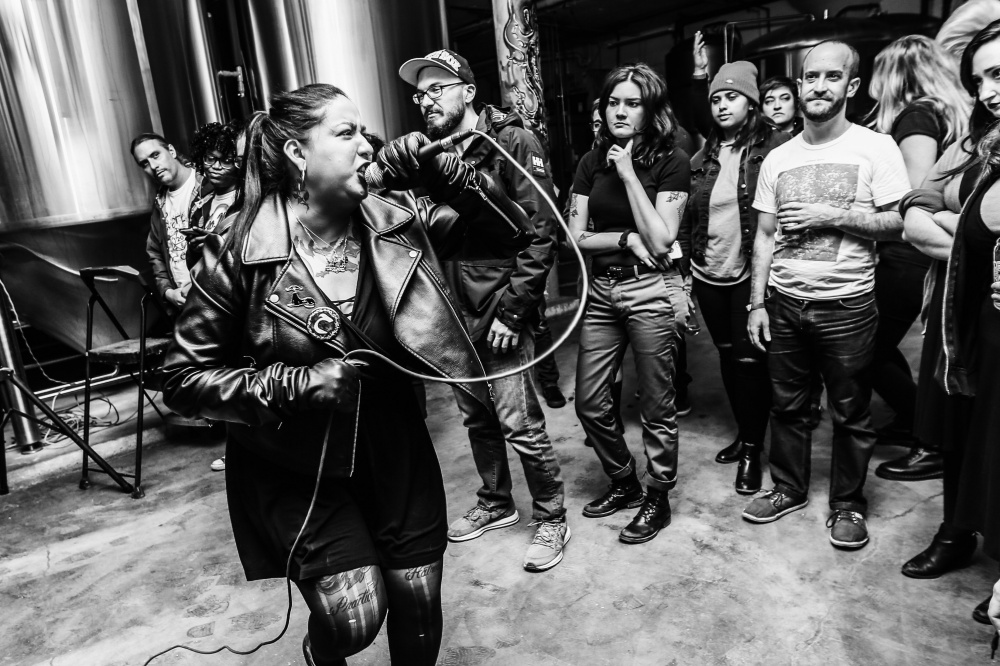 Tell me about some newer bands that we should all be on the lookout for.
Rashomon, Macho Boys, Joe Biden, and Ultimate.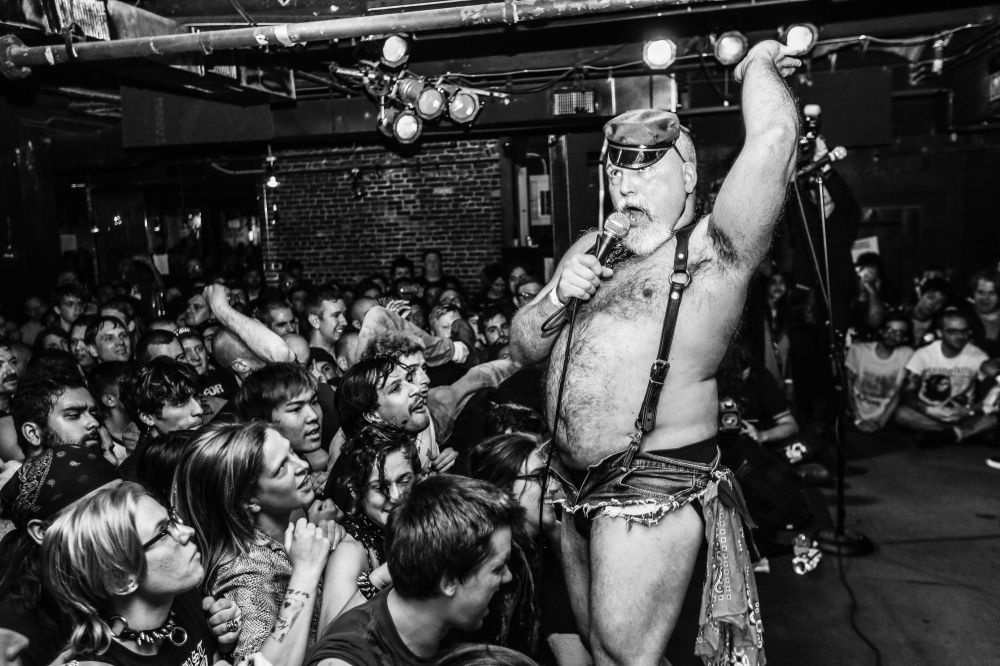 Who are some modern-day photographers that you admire?
Dan Gonyea, Julia Leiby, Audrey Melton, Kyle Myles, Angela Owens, and Martin Crudo.
If you had to pick one of your photos that best encapsulates why you love shooting hardcore bands, which one would it by and why?
This photo is from a Sem Hastro set at Damaged City. While Kohei is choking Xavero, they're actually best friends. We all show love in different ways.
***
See more of Farrah's work on her website and Instagram.
Tagged: photographer spotlight