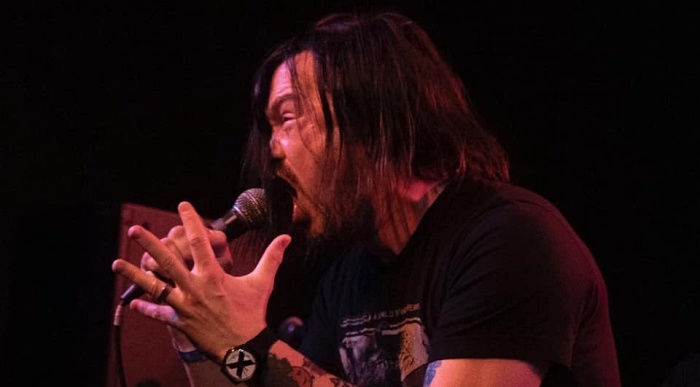 Wrong the Oppressor is a Buffalo, New York-based hardcore band that features one of No Echo's newest writer contributors, Bill Page, on vocals. "We are fast, modern hardcore," Bill told me via email. "We have not really tried to sound like anyone but people have made comparisons to Face Value, Uniform Choice, and Turning Point, amongst others. While I don't think we sound like any of those bands, it does make sense because those are bands we all listen to.
"Sweeper is the main writer in Wrong the Oppressor and I can hear the influence of old Buffalo bands like Despair in his approach."
While No Echo admittedly only recently discovered the group via their recently released Our Dreams Were Mean to Die EP, Wrong the Oppressor has been around a long time, at least by hardcore standards. "We originally formed in 1999," said the vocalist. "Sweeper and I were in a couple of bands together previously (Ceasefire and Lockjaw). Both of those bands were more crossover, metalcore type bands. We wanted to do something fast and more old school, so we got our friend Ben from Firebrand to play bass and somehow found our drummer Joe who was from the punk scene.
"Years after our break up, Mike Jeffers (Herod, Face the Panic) kept bugging us to get back together and he would play drums. He filled in for us for a short time during our first run and really we had a lot of fun because we have been friends for a long time. We were having a blast just hanging out practicing for what was suppose to be one show so we decided to keep going. Mainly because it was just something fun to do."
Our Dreams Were Meant to Die features 3 brand-new songs and 3 reworked older songs from Wrong the Oppressor. Bill offered some thoughts on the band's writing approach: "Basically, whenever Swepper has an idea, we work on it. The songs reflect my personal and more negative reactions to things that have been going on in the world. While none of it is new, these problems seem more urgent than ever. It makes me angry but also fills me with feelings of hopelessness wondering what we can really do on a mass scale.
"Three of the songs are in different ways wondering what the point of any of this is. They don't reflect my entire attitude about what's going on but we are a hardcore band and we are not writing happy songs."
Our email exchange closed out with some Buffalo hardcore talk: "We've had a pretty good reaction. I mean we are playing to older crowds now so it is not how it use to be. Plus, during our first run, we were always playing basements and community centers. We were on the floor playing right in people's faces, Now we play clubs usually. Which is cool and we've gotten to play with some of my favorite bands over the past year but I prefer a floor to the stage."
Our Dreams Were Meant to Die is available to stream now on Spotify. The 12" vinyl and CD versions will soon be available via Press Gang and Classic-Core Records, respectively. Also, stay tuned for a vinyl release of Wrong the Oppressor's ill-fated Picture Perfect Smiles EP through Fist Held High Records.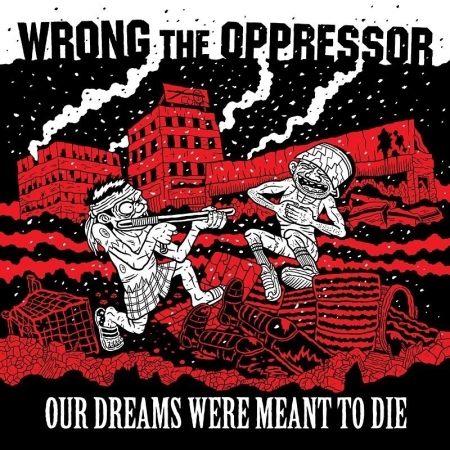 Wrong the Oppressor on social media: Facebook | Twitter | Instagram
***
Donate a few bucks to help with No Echo's operating costs:
Tagged: wrong the oppressor