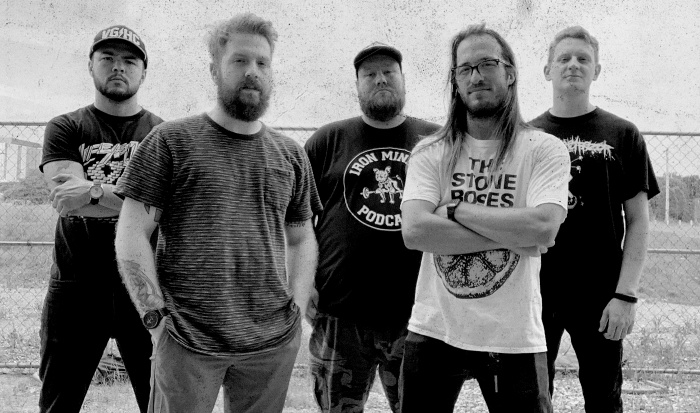 Formed in the winter of 2018, Brute Force's primary mission was to help put their city of St. Louis back on the (hardcore) map. After appearing on the Underdogs II benefit compilation and self-releasing their Road to Nowhere EP last year, the quartet have joined the Dog Years Records family, joining such bands as Gumm and Jocko.
The first result of the new union can be heard on "End of My Rope," a track No Echo is premiering from Brute Force's forthcoming EP, The Worst of Us:
"The song is about depression and mental health," says Jack, the vocalist of Brute Force. "Struggling with something that only some people can understand. The lyrics are pretty straight forward with little to no metaphors. 'The more I fight, the more that I sink.' Sometimes it's impossible to get yourself out of your own head. Like fighting a losing battle. The song is also a way to say it's okay to think this a way. A lot of us do.
"Mental health is a serious thing in today's world and we understand that darkness very well. Don't be afraid to ask for help or talk to someone. It's okay to be scared."
The Worst of Us will be out on Aug. 23 via Dog Years Records. You can find both Brute Force and Dog Years Records on Instagram.
***
If you dig No Echo, you can donate a few bucks to help with the site's operating costs:
Tagged: brute force