'Write what you know about' is the oft-given advice to whoever attempts to tackle the written word, be it in fiction or non-fiction settings.
Becky McCauley's fantastic debut novel, Lost Indignation, is filled with an insider's experienced peek on a variety of overlapping subjects; from the intricacies of the NYHC scene circa 1988, East Coast baseball stats, the world of celebrity public relations and all things related to her beloved Yonkers/Westchester stomping grounds.
Becky weaves an extremely layered tale tackling friendship, memory, loss, teenage woes vs. adult realities and all the all too relatable story of growing up in a particular subculture with all its unique to it idioms/rituals.
The fact that she manages to fit all this in what is, at the core, a grisly mystery; all the while referencing Show of Force live sets (!), the singer from Outburst's in-between songs live banter, Rockin' Rex records, In Effect zine, the Warzone/Altercation connection and plenty of other tidbits NYHC nerds (such as myself) will delight in.
I can think of only one other novel that gets the vibe of the era just right (Heart of Brass) but this is not an exercise in retro posturing for nostalgia's sake; the characters and situations are vividly drawn and alive with meaning shifting back and forth between decades of totally relatable settings for anyone that grew up in NYC and it's related suburban annexes.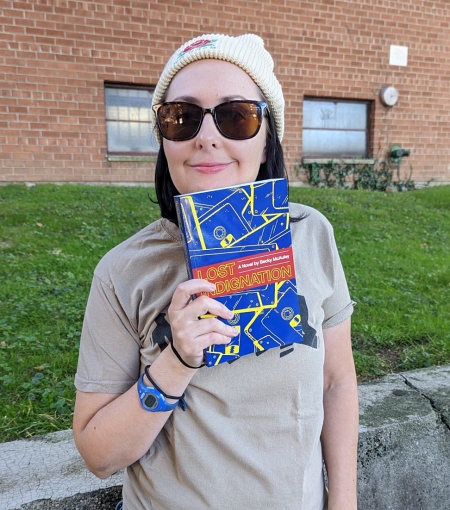 I make an appearance in the form of a quote that goes something along the line of, "if Freddy Alva doesn't know about a particular demo's existence, than no one does," which was a total hoot to read.
Thank you, Becky, for including me and for writing such a tantalizing page turner, looking forward to the movie version and other works of yours!
Get It