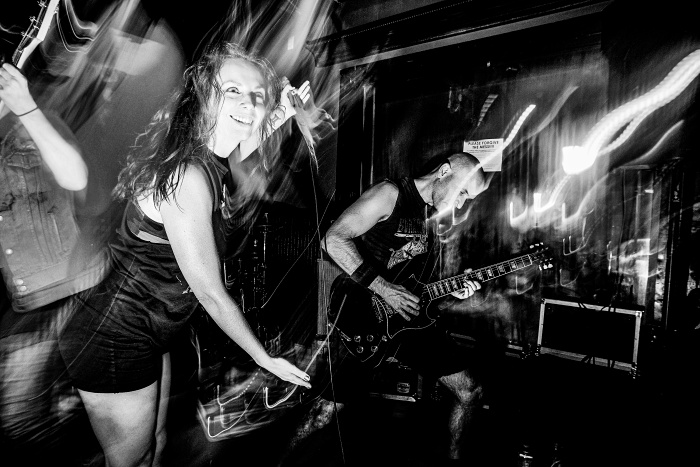 Signed to Bridge Nine Records (H2O, Spine, Defeater), War On Women is a band that has been putting in hard work for years now. Since releasing their eponymous debut album for the hallowed label back in 2015, the Baltimore-based outfit have toured relentlessly and built a loyal following via runs with the likes of Jawbreaker, Converge, and BoySetsFire, among other groups.
Last year, War On Women released their sophomore full-length, Capture the Flag. Recorded with Jawbox guitarist/vocalist J Robbins (he also oversaw their debut album), the album is a ferocious collection filled with vitriolic lyrics, frenzied guitar riffing, and Shawna Potter's clear yet authortative vocal attack. Showing off a different side of their personalities, War on Women just teamed up with director Shaun Michael Colón and cinematographer Joel Herrera to make a fun music video for their latest album's title track:
"We spent a day with friends and activists playing games," Shawna told me about the video shoot. "We invited local non-profits to 'blanket' and spread the word about their projects, and we are so thrilled with all the work Open Ended Films did to make this video look as fun as it felt to shoot it."
The video for "Capture the Flag" comes just in time for War On Women's support run with Bad Cop / Bad Cop which will kick off this Thursday at the Sanctuary in Detroit. Check out all of the dates below and stream the Capture the Flag album while you're at it!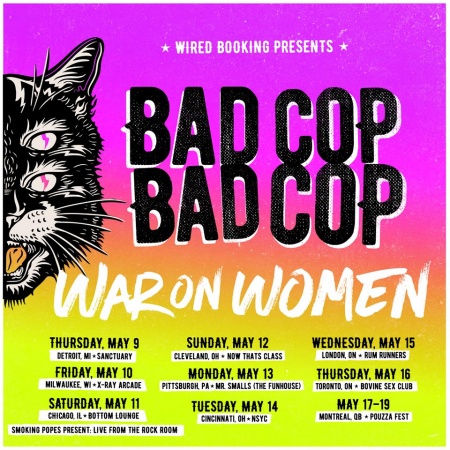 Capture the Flag is available now via Bridge Nine Records. War On Women can be found on Facebook, Twitter, and Instagram.
Tagged: war on women