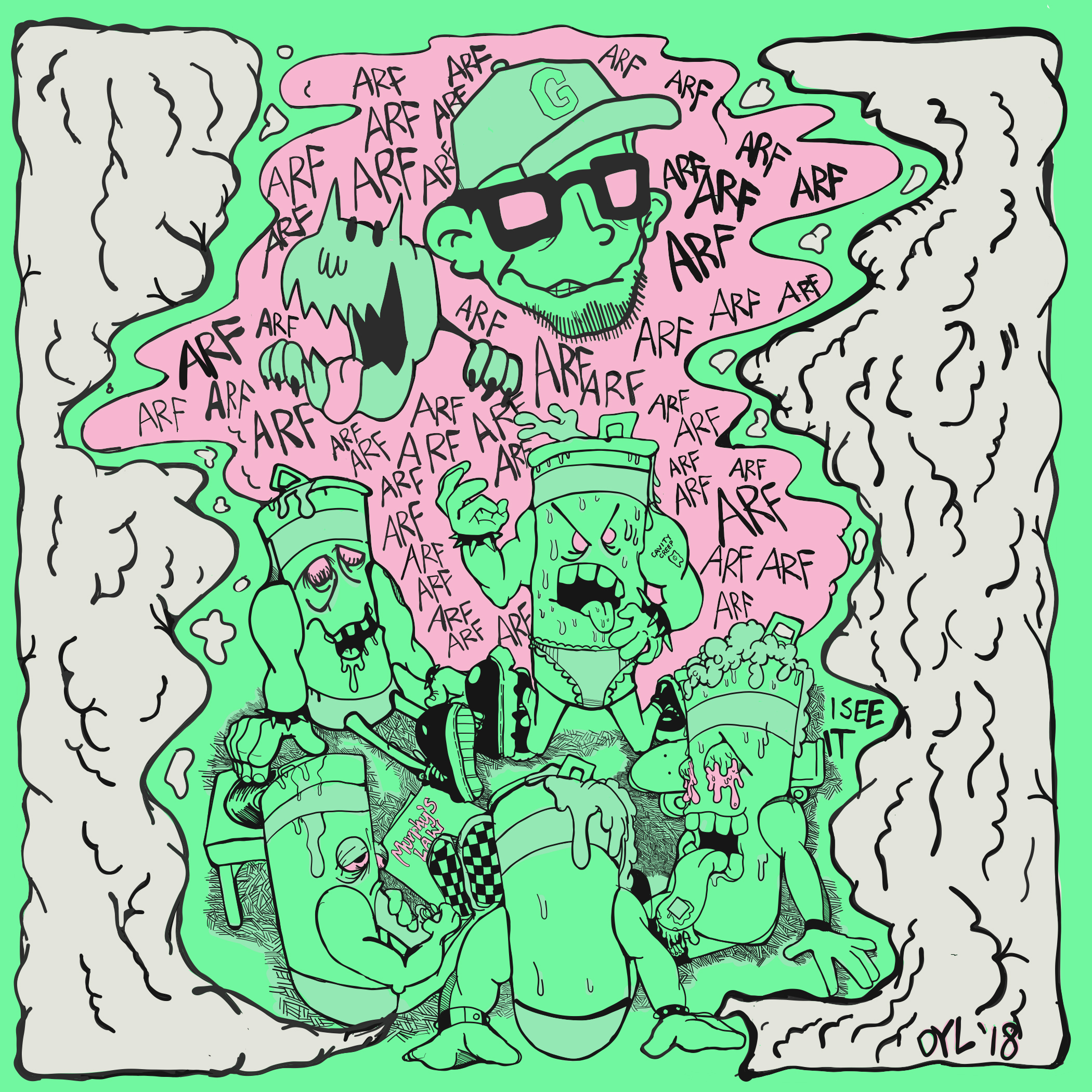 Formed all the way back in 1982, Murphy's Law is one of the longest running bands to ever come out of New York's storied hardcore movement. Though the group has had too many lineup changes to mention through their career, the driving force behind it all has been founding vocalist Jimmy Dreschler, aka Jimmy Gestapo, aka Jimmy G.
Recorded live at CBGBs in 1983, and featuring Harley Flanagan (Cro-Mags, Stimulators) on drums, the Bong Blast demo set the foundation for Murphy's Law's marriage of hardcore and the comedy spirit of films like Animal House and Caddyshack. On their 1986 self-titled debut full-length, the Queens, NY-based outfit introduced elements of rockabilly into songs like "Crucial Bar-B-Q," which sounds like some kind of awful sonic experiment on paper, but Jimmy and company end up turning it into a NYHC classic.
The guys in the Beastie Boys were huge Murphy's Law fans and invited them to open their US Licensed to Ill tour along with Fishbone. The Beasties were radio and MTV darlings at the time, so Murphy's Law became the first act from the NYHC scene to play in front of arena crowds. So, in short, the band become the hardcore entry point for teen all over the US, in other words, Jimmy and the guys were doing important work.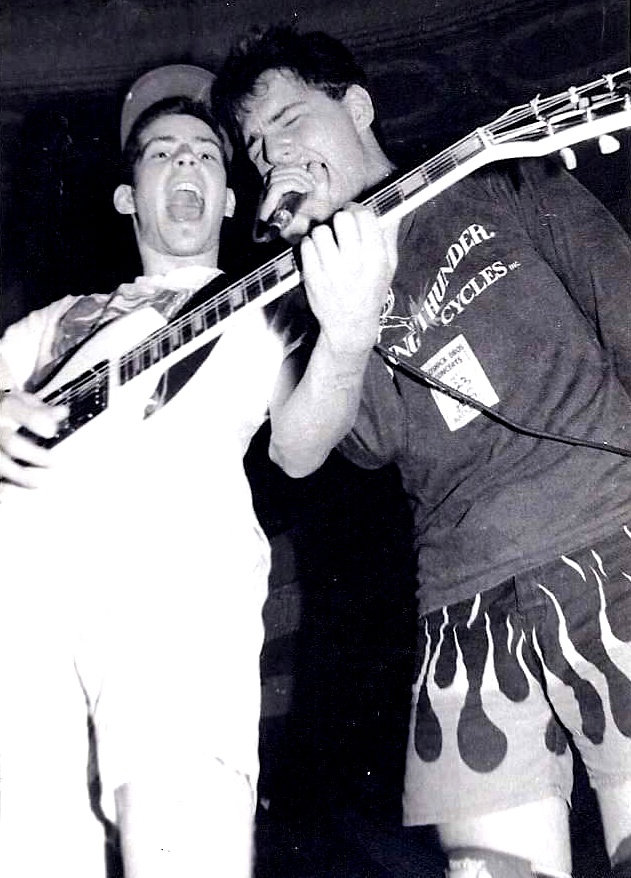 After touring commitments for their first full-length were done, Murphy's Law returned to record store shelves with Back With a Bong!, arguably their best album. Featuring such Murphy's Law live staples as "Panty Raid," "Quest for Herb," and "Cavity Creeps," BWAB also found its way into the hands of people outside of the hardcore realm, namely metalheads like me who were exposed to the group via MTV's Headbangers Ball. This is also the album where Murphy's Law added ska to their musical palette, an influence that came from touring with the Fishbone guys, who also appear on the record. I know I'm not just speaking for myself when I say that Murphy's Law "Ska Song" marked the first time many hardcore fans heard that style of music.
The next album in the Murphy's Law discography was 1991's The Best of Times. Produced by Fishbone's John "Norwood" Fisher and Philip "Fish" Fisher, the record found the NYHC greats further pushing the ska/brassier side of their sound. Jimmy's lyrics on the album still cover some of his favorite subjects (weed, beer, fun), but on the track "Harder Than Who," he takes shots at the tough guy posturing that has always been so prevelant in the hardcore scene.
1996's Dedicated album is a slept-on Murphy's Law record, a fact former member Todd Youth told me earlier this year in an interview. "That's probably my favorite Murphy's Law record," said Youth. "I think people sleep on that record. There's some great songs on it." The sessions for the album were produced by Daniel Rey (Ramones, Gang Green) and the 11-song collection is closer to the band's NYHC roots than the previous record.
Daniel Rey was brought back for 2002's The Party's Over album, which originally was issued by Artemis Records, the label owned by music industry veteran Danny Goldberg. 2005 saw the release of Covered, a collection of cover tracks including originally cut by the likes of Deep Purple, Iggy Pop, and Pink Floyd.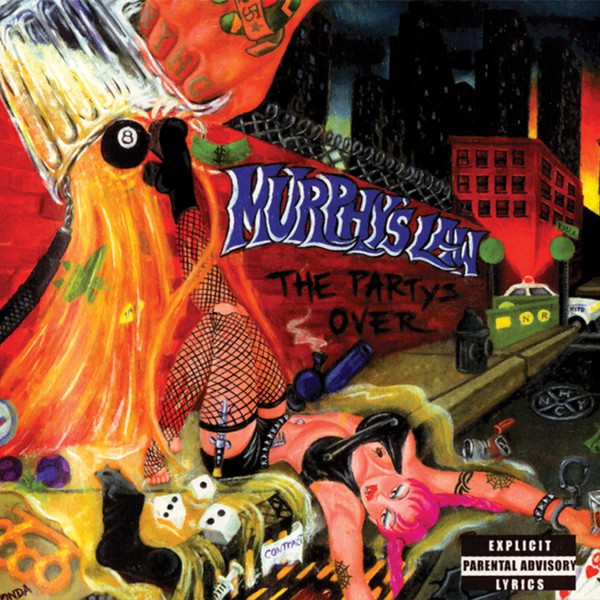 Since then, Murphy's Law has kept busy touring around the world, spreading the good name of NYHC along the way. A few weeks back, I caught the band at the Roxy in Hollywood on a bill that also included fellow Queens hardcore legends, Sick of It All. While I've seen them perform numerous times throughout the years, I have to say that Jimmy and his crew delivered in a huge way this time out. You can tell that the band is firing on all cylinders, a quite impressive feat considering they've never let me down in a live setting.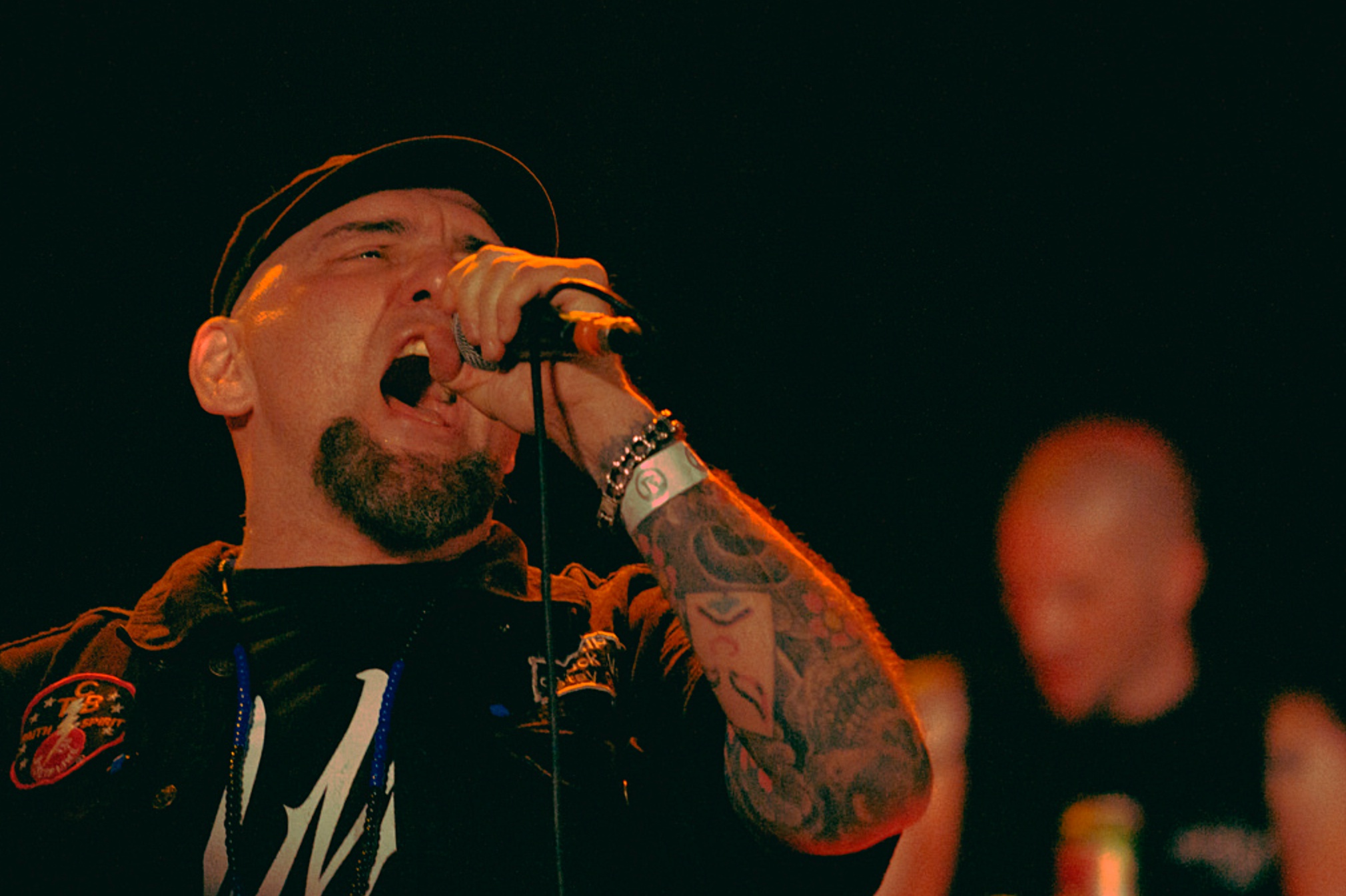 Jimmy G. is NYHC, so this series couldn't exist without him in it. Long live Queens. Long live Jimmy. Long live Murphy's Law.
***