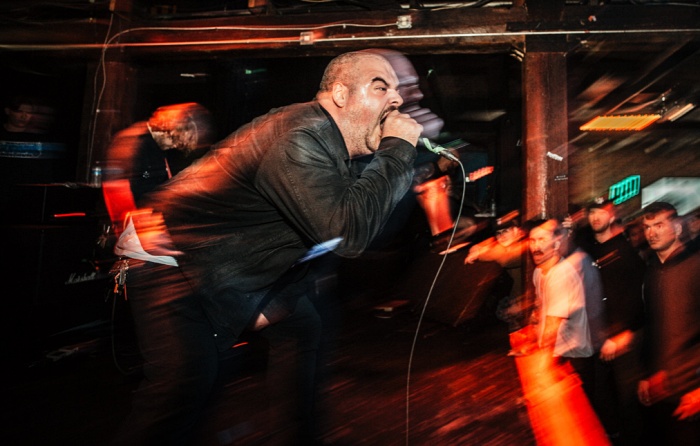 The Fight are back with two new songs, both of which will also be on the band's forthcoming debut release for Triple B Records. While the songs are certainly cut from the same cloth as those from their The Master is Calling record, there is more coherent songwriting here. Cutting past the hardcore punk freneticism that is their trademark is a band who continues to hone and polish their sound.
Both songs seethe with frontman Kyle Fee's angry socio-political commentary. "The Clenched Fist of Human Greed" is as much a working-person's lament as it is an indictment of income inequality. "Promised Land" opens with a pounding bass line, and offers commentary on the struggle of people seeking better lives in countries not their own, crescendoing with a frantic and impressive guitar lead.
Simply put, if these two songs are indicative of what's to come from The Fight, there is much to anticipate indeed.
The Fight tour dates:
July 30th at BK Bazaar Basement, Greenpoint, NY w/ Restraining Order
July 31st at The Warehouse, Richmond, VA w/ Restraining Order
August 1st at The Bakery, Atlanta, GA w/ Restraining Order
August 2nd at Space MTN, Miami, FL w/ Restraining Order
August 3rd at Grumpy's, Orlando, FL w/ Restraining Order
Augusts 16th at Amityville Music Hall, Amityville, NY w/ Kill Your Idols & Beyond (Wild Fest)
August 17th at The Brewery, Asbury, NJ w/ Kill Your Idols & Blind Justice
***
If you dig No Echo, you can donate a few bucks to help with the site's operating costs:
Tagged: the fight