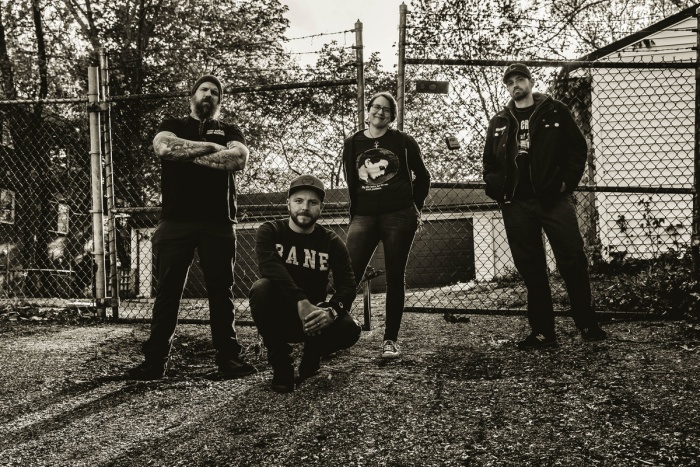 With such bands as Integrity, 9 Shocks Terror, and Ringworm all coming out of the region, Cleveland has had a rich history of hardcore going back to the '80s. This year marks the debut of one of the city's newest hardcore outfits: Soul Charge.
The brainchild of Cleveland migrant J. Sparkes, Soul Charge is comprised of musicians who have also played in Run Devil Run, Harvey Pekar, American Werewolves, and Pillars. "Basically, when I was 19 I packed all my stuff in my car and moved to Cleveland to play in a touring band and never looked back," says J., who plays guitar in the new group. "That is what the song 'Southpaw' on our EP is about. Forgetting fear and going after what you want, win or lose."
Well, the EP Jason mentioned above is ready for your eardrums below in a No Echo premiere exclusive:
The EP's leadoff track—"MMBB"—features none other than Rob Pennington, a vocalist best known for his time in Endpoint. "'MMBB' stands for 'Moving Mountains, Burning Bridges' and is about my time spent in the corporate world and the ladder climbing, manipulation and back stabbing that happens along the way," Jason says about the track. "Sort of a Death of a Salesman epiphany. 'Your time is running out, no more lies left to sell' and my decision to finally leave 'I'll light the match and watch it all burn away.'"
With the EP out now, Soul Charge are putting the finishing touches on two brand-new songs and are looking forward to hitting the road and playing shows late July. If you're a promoter or are in a band looking to help these folks out, hit them up via email: [email protected]. Follow Soul Charge on Facebook for more info.
Tagged: pillars, soul charge