"Just been quietly working on this one for a while and we didn't wanna talk about it till we had something to show for it," Michael Torres tells me when I ask him about his latest band, Section H8. It was just a few weeks ago when the LA group's 5-song Phase One collection popped up on Bandcamp from seemingly out of nowhere. Recorded by Taylor Young (Nails, Twitching Tongues), Phase One is an absolutely nasty-sounding piece of work that lives up to the band name it represents. I'm not saying that on some hype machine kind of bullshit. Listen for yourself:
Michael previously sang for Nomads and Section H8 also features musicians from such bands as Human Garbage and Dead Heat. The vocalist offers up some background on the new union: "I had started writing these songs a little over a year ago. I wanted to do something different than what I'd been doing with my other band. Change it up a little. It's lazy and unimaginative to do the same band twice. That's just dumb. Over the year, I asked my close friends that play instruments to fill the various positions and bring the shit to life.
"We're more of a squad than a band. That's the intention. We just happen to play songs too."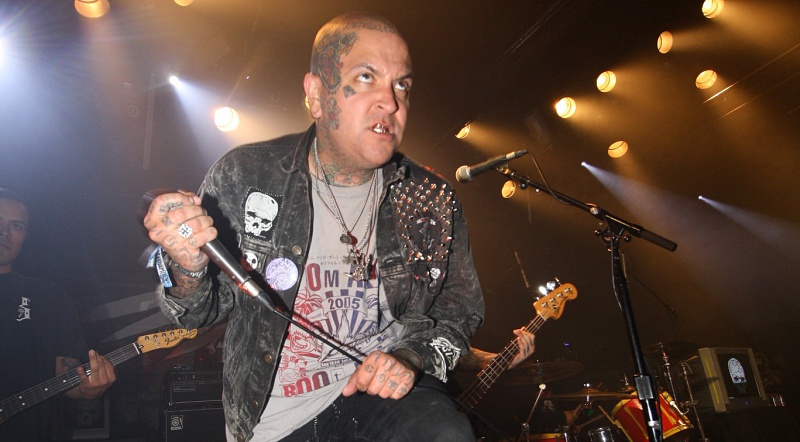 I ask Michael about the aforementioned hard-as-fuck band name. "Well, originally it was gonna be a song title. At first we called the band 'Enemy' but then we seen there was already a band in LA called that, that I guess plays hardcore. They're super inactive, so it's honestly a waste of a great name. I mentioned the song title 'Section H8' to Ryan and dude was like 'that's it! That's the band name.' I came up with it while listening to Rancid 'Rats in the Hallway.' Tim [Armstrong] kinda says words funny sometimes and it sounded like he says 'section hate' not 'Section 8.' The 'H8' thing is a nod to some of our influences. Detroit shit like H8 Inc."
Sonically and lyrically speaking, I want to know who Michael sees who the spiritual fathers are of what Section H8 is doing and his answer is worth the pull quote treatment:
"If the Cold As Life 1993 demo and Madball Set It Off fucked in hell and made a gang of Japanese punk babies, that's what we shootin' for. I draw influence from everything from Dmize to Death Side. It's a big noisy mess of shit I love and I get to create it with my best homies. So, hop on board. Section H8 represents LA hardcore. This is everyone's band. This is for y'all."
Section H8's live debut will happen at For the Children in Long Beach, CA this weekend (Dec. 14), so I wanted to know what the mindset was for Michael and the band going into the performance. "I feel like a kid waiting for Christmas. The EP is out and the band is alive but this motherfucker ain't truly born till Friday afternoon. The mindset...kill 'em all."
***
Follow Section H8 on Bandcamp.
Tagged: nomads, section h8