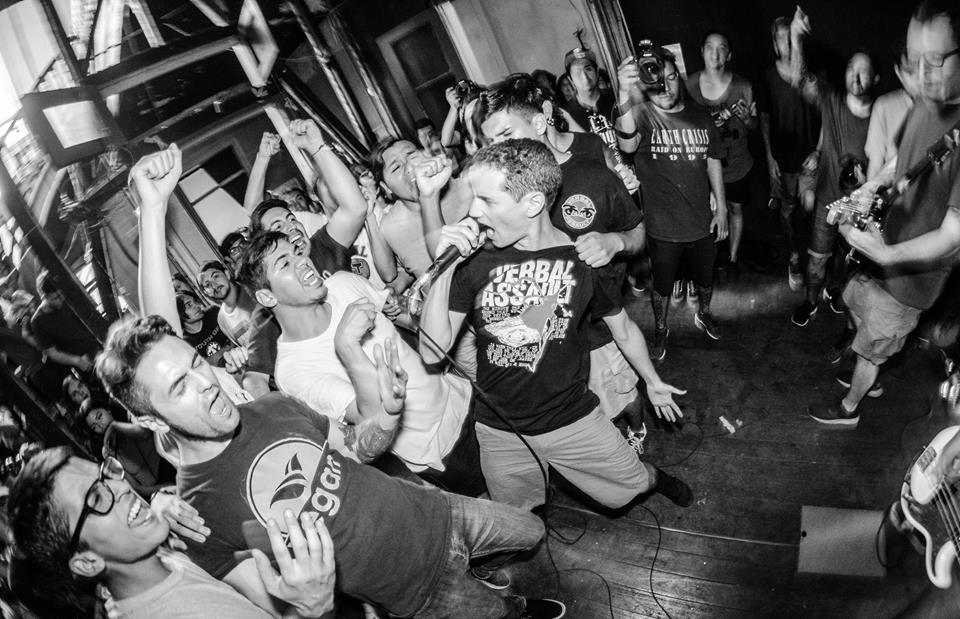 My father is from Colombia and my mom's Ecuadorian, so I've always been curious about how American underground music has gotten over to South America. That brings me to Remission. The Chilean hardcore combo have been together for a decade now, joining the esteemed React! Records roster along the way. "I know that in Argentina and Brazil hardcore music was already present in the late '80s and throughout the '90s, touring bands like Sick of it All or Nirvana skipped less populated countries like Chile and Peru because our scenes were considerably smaller," Remission vocalist Philippe Arama tells me when I ask him about South America and how the kind of music No Echo covers has filtered over there throughout the years.
According to Philippe, while it's become easier for folks to find about new underground music in Latin America, there's still a lot of room for improvement:
"After the peak of fanzines and cassette exchanges in the early '00s, the Internet exploded and discovering new bands, labels, and scenes became a hundred times easier. That being said, I don't think that much has changed in terms of music spreading or people gaining knowledge. I'm happy that at least with Remission we can introduce younger generations to some less popular bands we love and cite as strong influences. Verbal Assault is the obvious one but there's also One Step Ahead (where our name comes from), 411, and Freewill, for example."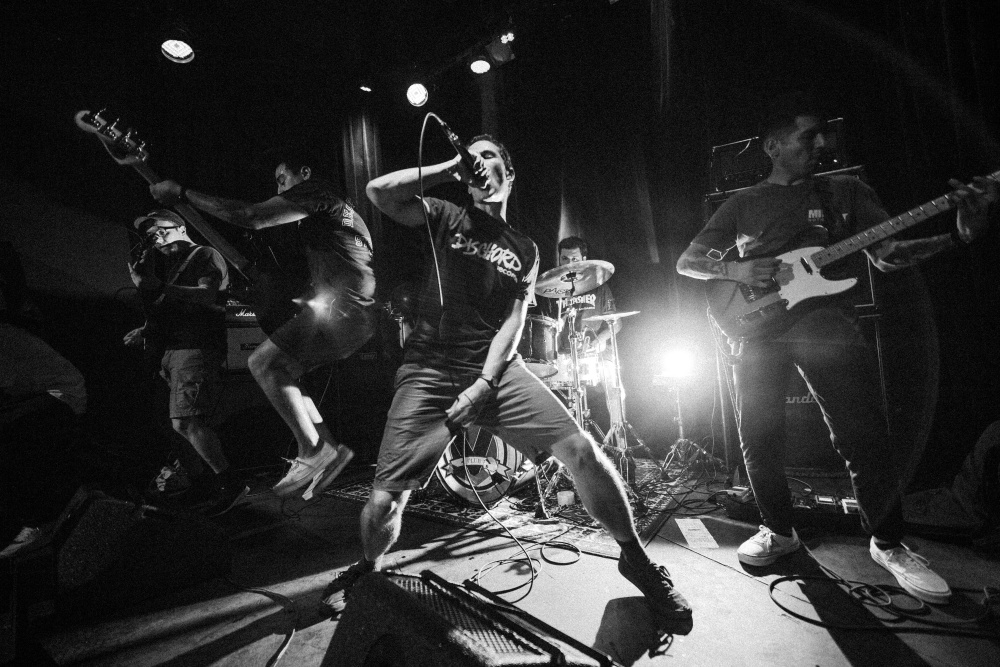 This spring, React! Records will be releasing Enemy of Silence, Remission's second LP, and today I'm bringing you the premiere of "Left Wondering," a track from the collection. "This is the last song we wrote for the album, so in band practice we called it 'Song #9.' The lyrics were completed at my living room table on the same week we recorded, so none of the guys knew how it would come out in the studio. They liked it a lot and when we played it live for the first time in Buenos Aires, Argentina it felt like we were playing a cover. 'Left Wondering' was always meant to be faster than the rest since we intended to have an LP with balanced diversity and the other eight songs weren't like it. This might be my favorite song on the album, definitely the most fun to play live. The message is simple and it hit hard now in the 30s. Live to the fullest, take chances, and seize opportunities. If not, you'll look back on your life with regret and disillusion."
With Philippe gearing up for the release of Enemy of Silence, I wanted to get his thoughts on working with Evan Wivell, the owner of React! Records, and musician who has played in such bands as Mindset and WarxGames. "Before [former label owner] Aram [Arslanian] put out our first 7" (Winds of Promise), I liked a lot of the bands on the label and the thought-provoking essay sheets that came with the records. I even got a chance to collaborate with a writing piece for Mindset's Time & Pressure EP. It's really cool that they evolved and started putting out records by none-straight edge bands like us or Give under the simple motto "I like it; I'll help you and release it."
"During our 2011 US tour, I got to meet all those guys, and now with Evan in charge, it's still great. I consider him a friend with whom I've shared some wonderful memories. I remember us dining together with my girlfriend in Baltimore during our 2014 vacation and mentioning to him we were finally writing new material for a full-length. He said he'd wait for it and put it out. Now here we are. The label's sincerity gives it a good rep, and for a small Chilean band like us, it has certainly opened many doors. We're very grateful to be part of the React! family and thank you as well Carlos and No Echo for sharing our music."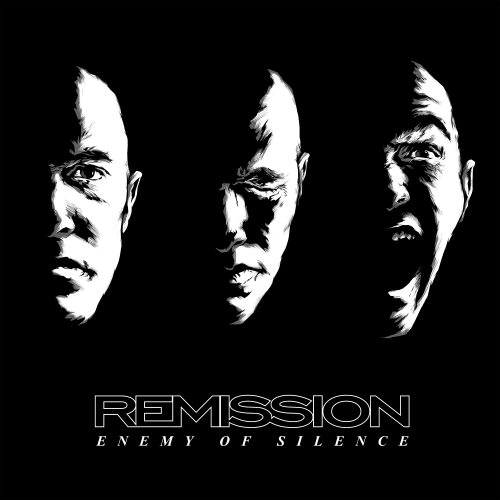 Since Remission has been doing their thing since 2008, I want to know what their secret to longevity has been. "Three of the original four members remain in the band and we've been the same 5-piece since 2014. We stay on because of our long-lasting friendship and love for the music. Playing is still a lot of fun, even if it means taking things slowly. Everyone has a good understanding that in our early 30s we can't travel or get together as much as we'd like to. For instance, our new LP took 4 years to write. There were times when we felt frustrated, but we kept it together because we knew how great it would feel in the future to play the songs live both in and out of the country. The joy of touring and desire of expression stays with you."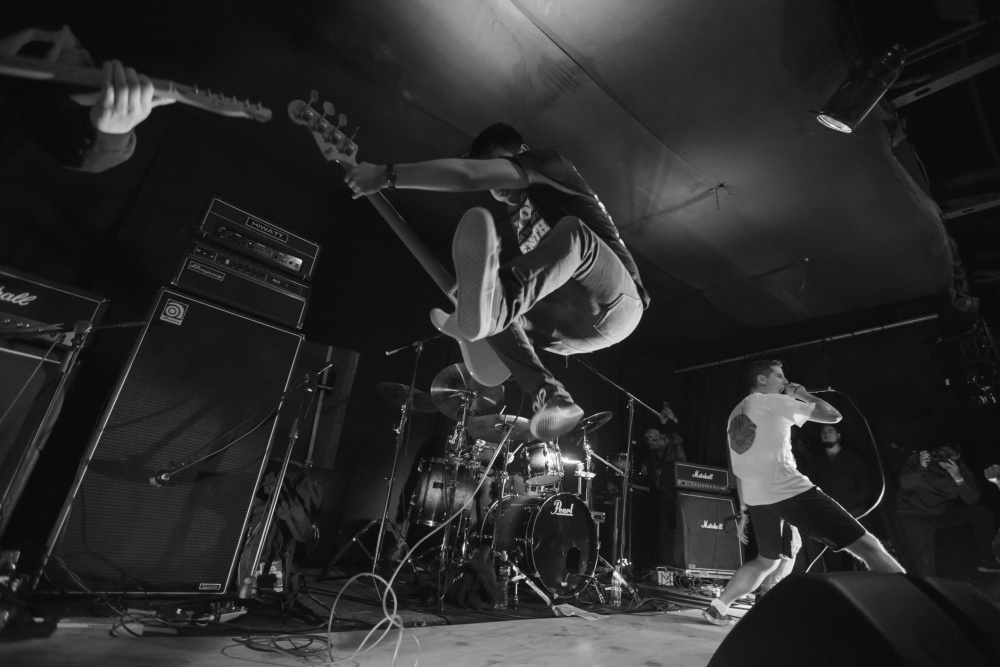 Enemy of Silence will arrive in stores this spring via React! Records.
Tagged: remission hardcore band