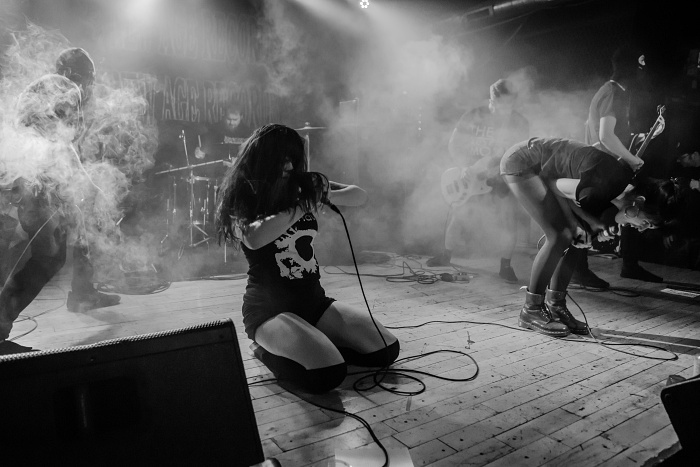 No Echo contributor Nicholas James has played in such bands as Hellfire Trigger, A18, Outspoken, and 7 Generations, and he's currently holding down bass duties in Redbait. The St. Louis hardcore outfit is part of the New Age Records family, and their Cages EP from 2019 is bonafide ripper.
Nicholas emailed me the following earlier this week, and I wanted to share it with the No Echo community today. —Carlos Ramirez
From Nicholas James:
Rebecca Redbait, one of Redbait's vocalists, started making life hack and how-to videos during COVID-19. Since our kid was born, it was painfully obvious to us that the parenting advice we received was inadequate to misleading.
To somehow mitigate the feelings of being misled, Rebecca began making advice videos on YouTube. Redbait is a major part of our life, so it was only inevitable that she make a candid info video with the band.
She picked the gear breakdown format, because a) it's currently a popular kind of video, and b) because everyone gets a chance to speak, and c) there is a human connection with the viewer to be found therein.
All of us play used and pieced together gear. Most DIY band folks can relate to that fact. Also, we play in this super old Brewery complex, founded in 1840. It's hard to say how long it will last, so it should be documented somewhat (especially because the building next to ours collapsed unexpectedly about 7 months ago).
It is such a Midwest experience to practice in either a basement, an attic, or some ancient post-industrial space:
Redbait on social media: Instagram | Bandcamp
***
No Echo has launched a Patreon with 3 tiers offering all kinds of hardcore-related goodies to help support the site:
***
Tagged: redbait