"The songs reflect the problems and the truth of a society that most people ignore or are just ignorant of," says Purgatory vocalist Matt Anderson. The frontman is referring to the material on Cold Side of Reality, the hardcore outfit's long-awaited debut album. Matt continues: "a lot of emotion went into these songs, it's violent and angry but wrapped in feelings of anxiety and personal pain."
That intense and cathartic emotion comes through loud and clear on "Sincerely Yours," a track I'm premiering today from the forthcoming full-length. The sheer brutality of the lyrics mirror the track's relentless charge, driven forth by a wall of metallic guitars and Matt's rabid vocal delivery.
Joining Anderson and longtime guitarist Josh Mata in this refreshed Purgatory lineup is bassist Brian Pilla (also of No Victory) and drummer Adam Easterling (also of Orthodox). Cold Side of Reality follows 2015's Gospel of War EP the band's 2016 single, Beg for Life : Pray for Death. Purgatory will be heading out on some US tour dates in support of the album, with more shows being announced in the coming weeks.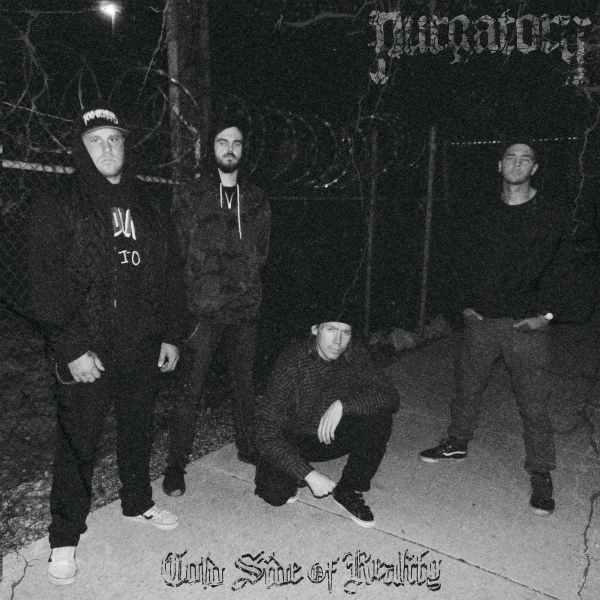 Cold Side of Reality will arrive in stores on June 1 via Unbeaten Records and can be pre-ordered at this link.
Purgatory tour dates:
WITH SINCE THE FLOOD & ABSOLUTE SUFFERING
April 6 – Hartford, CT @ Webster Underground (also with Bury Your Dead)
April 7 - New Brunswick, NJ @The Court Tavern
April 8 – Syracuse, NY @ Lost Horizon (also with Bury Your Dead)
April 9 – Greensboro, NC @ NY Pizza (Purgatory Only)

WITH ORTHODOX, JOY, AND CHAMBER
May 17 – Chicago, IL @ Cobra Lounge
May 18 - Des Moines, IA @ D-bags
May 19/20 – Colorado Springs, CO "Springs Slam" @ Blacksheep

JULY TBA TOUR INCLUDES:
July 13 - Kent, OH @ The Outpost (with All Out War, Sworn Enemy, Dissent)
July 14 - Detroit MI @ "Motor City Fest" @ The Sanctuary
July 15 - Johnson City, NY @ Avenue DIY (with All Out War, Sworn Enemy, Dissent)
Tagged: purgatory