When you drop both Bastard and Attitude Adjustment as prime influences in your band biography, you immediately get No Echo's attention. The group in question here is Pilau, a new outfit based out of Washington, CD comprised of musicians who have also been in such like-minded outfits as Assholeparade, Mind as Prison, and Magrudergrind.
With a putrid bass tone, grimy guitars, and gruff-as-fuck vocals, Pilau's tempos are largely driven by a breakneck velocity that suits the material well. Lyrically, the band addresses the injustices of modern life, a topic that will surely supply more than enough inspiration for the quartet.
Pilau will be releasing their debut EP soon and No Echo is thrilled to help spread the word about the group via the premiere of "Nowhere to Hide," a ripping track from the record:
"'Nowhere to Hide' is a song about the prevalence of people experiencing homelessness in this country and how we as a society have been conditioned to deal with it by just pretending it's not happening," Pilau vocalist Kevin Tit tells No Echo. "Living in DC you can literally see affluent groups of people seated outside enjoying brunch on the same sidewalk as somebody asking for money to buy food.
"We are a wealthy country that has the financial means to solve this problem yet we continue to ignore it as if millions of people aren't one injury away from ending up on the street themselves."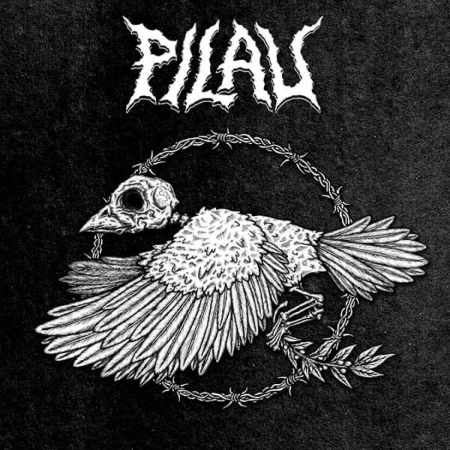 The Pilau EP will be released as limited edition vinyl via Capsule Records and can be pre-ordered today. You can also grab it digitally on Bandcamp, and RevHQ will also have some copies on vinyl.

***
Donate a few bucks to help with No Echo's operating costs:
***
Tagged: pilau