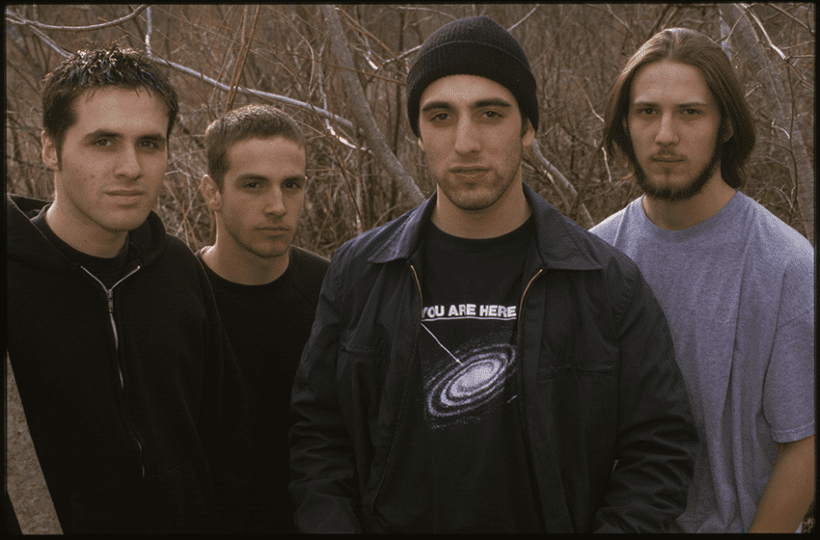 Featuring the lineup of Stephen Brodsky (vocals, guitar, keyboards), Adam McGrath (guitar, vocals), Caleb Scofield (bass), and J.R. Connors (drums), Cave In's Until Your Heart Stops was one of the most influential heavy music albums of its era.
Released by Hydra Head in 1998, the record found the Massachusetts-based band incorporating elements of speed metal, hardcore, psychedelic rock, and other musical flavors into their songwriting. Despite the potpourri of disparate styles meshing on the album, Until Your Heart Stops somehow still made perfect sense when you heard Cave In delivering it all.
Like everything else they would go onto do in the coming decades, the power of the song was always front and center on Until Your Heart Stops, no matter what stylistic path Cave In chose to take.
Next month, Cave In will be peforming Until Your Heart Stops in its entirety for the first time as part of the Decibel Metal & Beer Fest in Los Angeles. No Echo spoke with guitarist/vocalist Stephen Brodsky about the record, the task of playing some of its songs live, and why Deadguy rules.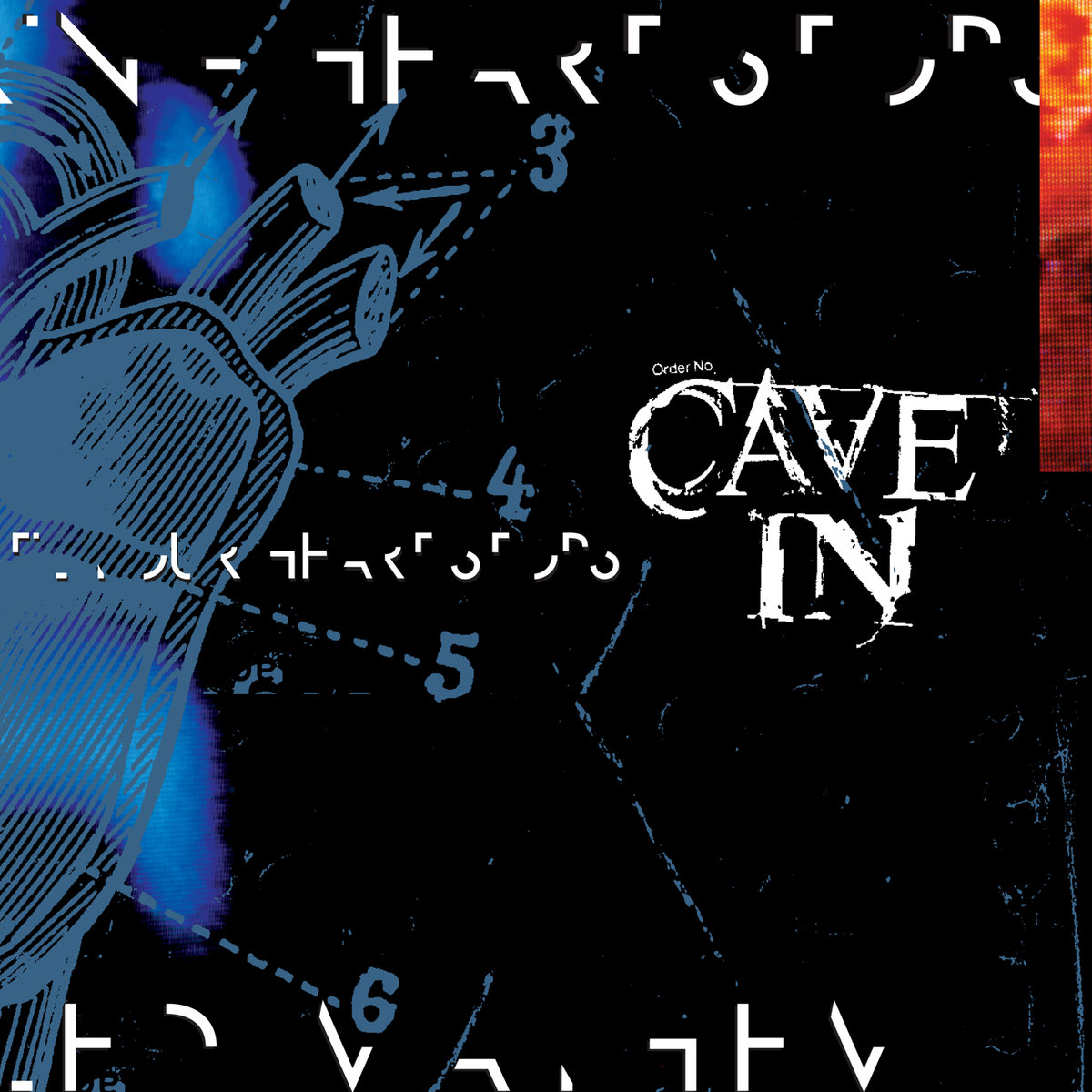 How often have you gone back and listened to Until Your Heart Stops throughout the years? What's your relationship with the material like today? Are there things about it that you aren't happy with?
I've stayed in touch with the album. It got remastered for a vinyl reissue on Hydra Head at some point in the last 10 years... was cool hearing it again with a new sonic treatment. It's definitely an overwhelming listen from start to finish, as it was meant to be back in 1998. I can say with confidence that level of punishment is still there in 2021.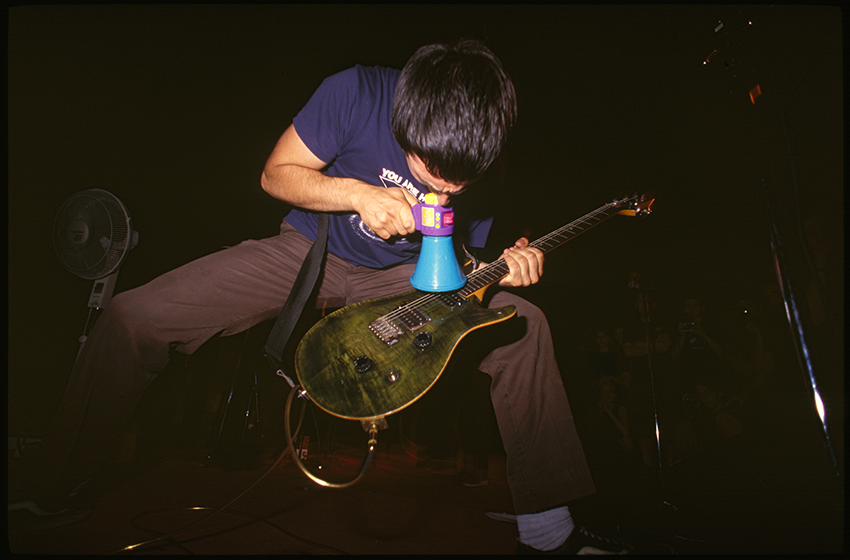 Since you'll be preparing the setlist for the Decibel Metal & Beer Fest, do you foresee any songs from the album that will be a pain in the ass to get down right? Also, have you played every song from the album live before?
"Controlled Mayhem Then Erupts" could be tricky, because it's a song that's never performed live and there's little in the way of muscle memory.
How about from a vocal standpoint? Your approach on Until Your Heart Stops is obviously way more aggressive than the Cave In material that came after that. Do you enjoy going into that register of your vocals, or does the idea of doing it for an entire set seem daunting today?
It'll be a challenge on the mic, for sure. The UYHS vocal style is very splattered—that's the vibe on a lot of the records I was listening to in the mid-'90s. My approach in 2021 will prolly be more streamlined. Also cool with singing less and just headbanging to riffs!
What is your favorite song on Until Your Heart Stops and why?
I'm not sure that I have a favorite song from UYHS. One thing that stands out is "Halo of Flies." That was the final song written for the album. Maybe that's why I hear similarities to some of the stuff on [Cave In's next album] Jupiter. I just remember thinking it had a cool vibe that Cave In could explore further.
Who are you especially looking forward to seeing perform at Decibel Metal & Beer Fest?
I still love watching Converge play, plus I'm always grateful to have an opportunity to hang with those guys. Would be cool to see Repulsion.
And it should be no surprise that I'm thrilled to play with Deadguy. The only time I saw them play was in Boston at the Rat in '96, standing front row in the line of fire of their guitars swinging into the crowd. Shit was dangerous!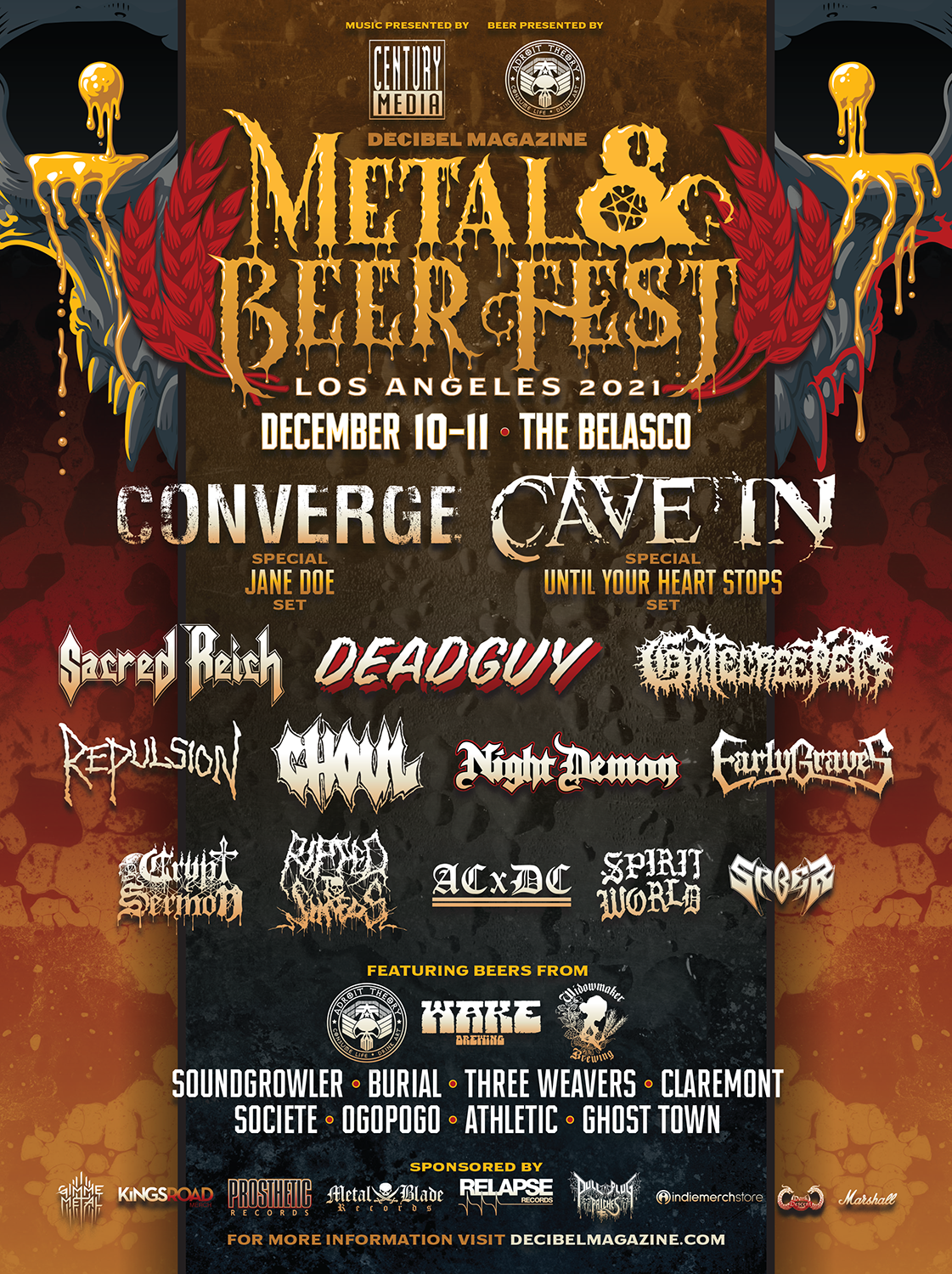 The Decibel Metal & Beer Fest goes down December 10-11 at The Belasco in Los Angeles, CA. Get both nights, or single-day tickets, at this link.
FRIDAY, DECEMBER 10
Converge (performing Jane Doe in its entirety)
Sacred Reich
Repulsion
Early Graves (final show)
Night Demon
Ripped to Shreds
Saber
SATURDAY, DECEMBER 11
Cave In (performing Until Your Heart Stops in its entirety)
Deadguy
Gatecreeper
Ghoul
Crypt Sermon
ACxDC
SpiritWorld
***
Help Support What No Echo Does via Patreon:
***
Tagged: cave in