Overdose Support cite such musical influences as Drive Like Jehu, Cows, and The Jesus Lizard, and that's enough to grab this writer's attention. One spin of the Finnish noise crew's forthcoming debut album, Try Dying, and it's clear that they weren't bullshitting about their sound comparisons. Yes, Overdose Support have that AmRep thing going on, but there's something more at work here that sets the band into their own sonic bracket.
No Echo has partnered with Overdose Support to bring you the premiere of "Restarting," one of the tracks on the new album. The vocals on the song are maniacal! I asked vocalist Charlotta about his recording process since it's tough to imagine him delivering them in a conventional, vocal booth kind of way. "The Rec button was pressed and I confessed," says the singer. "I wasn't moving that much, cause Sir Markus, the sound engineer, doesn't like if people move in any way. It was a one or two take vocal recording. After that we ate hamburgers and talked about table squash. I like Markus."
Charlotta reveals the meaning behind "Restarting": "It's about a relationship between Armin Meiwes and Bernd Brandes. Meaning that it's about my childhood." Yikes.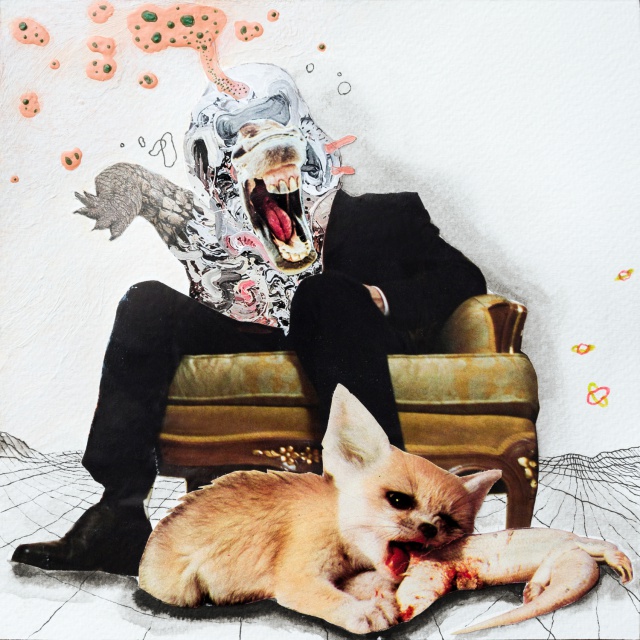 The disturbing image above is Heikki Hautala's cover design for the cover of Try Dying. I had to ask Charlotta about it. "It's about medication. We people need to be medicated, so we can be better workers, better husbands and wives, better fathers and mothers, better front page headlines. We need those magic pills so we can accept the fact that think for yourself is an infection by soul, heart and brains. Be more than more two zero one seven. That's the story behind the cover of Try Dying. And yes, we gave free reign to Heikki and no money."
Kaos Kontrol will release Try Dying on September 15 through all digital platforms and LP in a run of 350 copies on black vinyl with a full-color sleeve and digital download coupon; find preorders at this location.
Tagged: overdose support