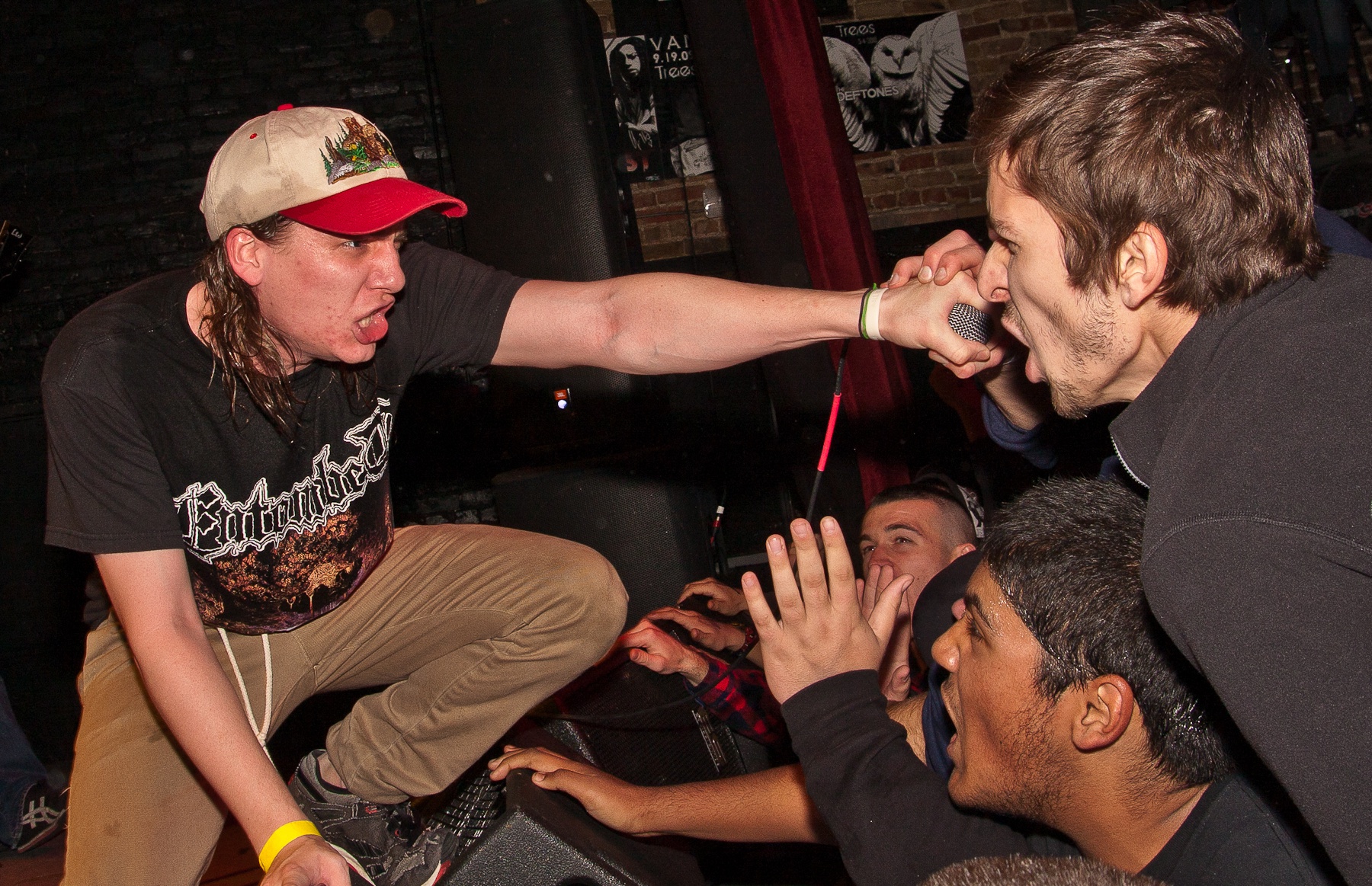 The idea of "the fest" is an enduring component of the hardcore underground. From the genre's early days with Rock Against Reagan and NYC's original Superbowl of Hardcore, to our current iterations with This is Hardcore, Sound & Fury, and Black 'n' Blue Bowl, fests have always been there. And since 2014, New Jersey's Back to School Jam has offered the hardcore world a diverse palette of bands on their bills. Drawing from the original Back to School Jams booked up in Boston, Greg Falchetto, formerly of The Mongoloids and now in World Demise, is in his fifth year holding the fest in New Jersey.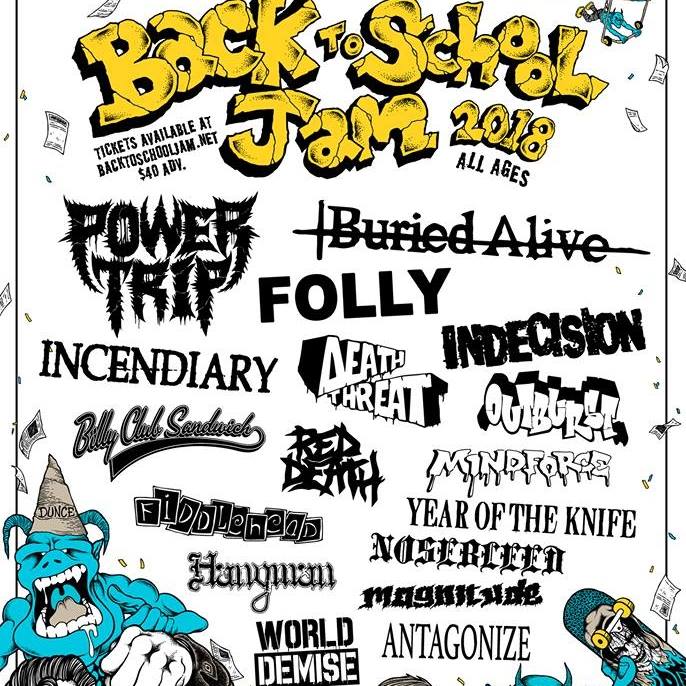 To hear Falchetto tell it, he just sort of fell into bringing BTSJ to New Jersey. "When I was doing The Mongoloids and it was time to call it quits, I decided to put together one final show in New Jersey to send it off. With that being the case, I called it Back to School Jam in homage of one of my favorite shows of all time. Funny enough, in 2015, my second year throwing the show in New Jersey, Trapped Under Ice headlined.
Their booking agent at the time was Matt Pike, one of the original promoters of Back to School Jam in Boston. He was so enthusiastic and encouraging of me starting up Back to School Jam again in New Jersey it was really cool," Greg recalls. For him, Back to School Jam represented something special about hardcore. It represented the power that hardcore music has to bring people together to get down with a diverse lineup of bands.
Even before he picked up doing BTSJ, Falchetto was a big fan of mixed bills. Like many of us, part of the attraction that hardcore had for him was seeing so many different bands on the same show. In fact, the show he's most proud of putting together isn't even a BTSJ lineup. "In April 2005 I booked a show in Clark, NJ at a VFW Hall. The lineup was Most Precious Blood, Righteous Jams, Mind Eraser, Guns Up!, The Little Rascals, Get Real, Robot Whales, The Banner, Cold World, and a local band at the time called Andolini.
I was always such a fan of mixed bills and getting to stack a lineup like this was extra special because I grew up in Clark, NJ a few blocks away from where the show took place. I remember literally walking to the show from my grandparents' house. Hardcore has so many sub-genres, I always enjoy mixing it up and putting bands like Most Precious Blood and Mind Eraser on the same bill," says Falchetto. Maybe that show would still happen today at a VFW. But the odds are against it. Because without someone to do the leg work and take the risk, shows like that one could never come together. There's risk involved in booking any show, no matter the lineup. Add in major touring acts, lengthy bills, and inhospitable venues, and the show can go south very quickly.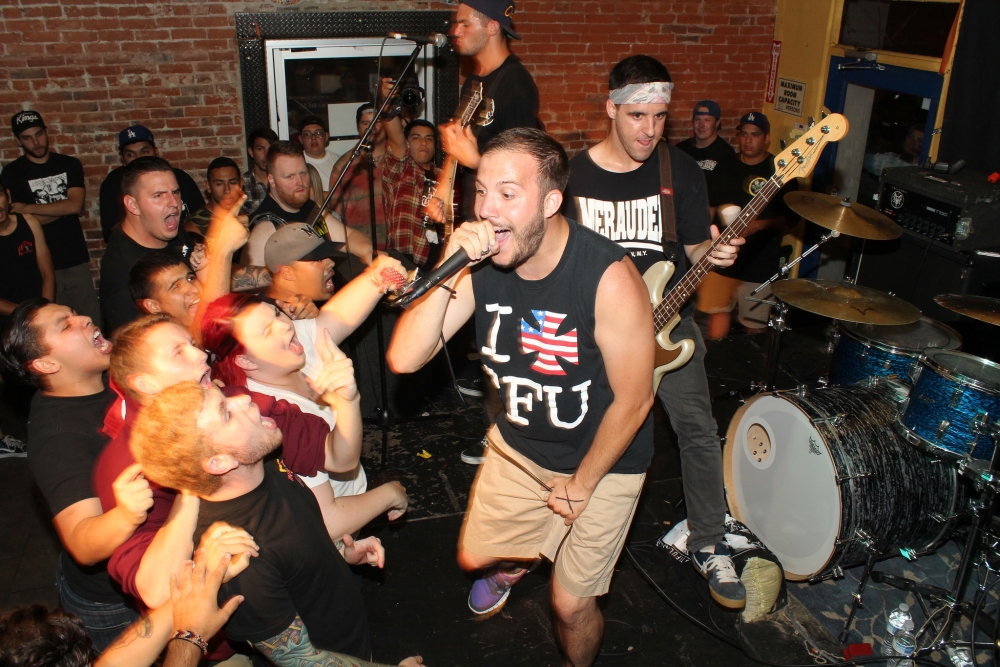 For Greg, he felt that pressure leading up to last year's BTSJ. True to form, he wanted to continue mixing the lineup. But there was a tipping point, and a lesson learned.
Falchetto reflects, "Booking shows is terribly stressful, let alone trying to put together a festival. You bend over backwards to try and deliver something extraordinary and are constantly faced with some sort of obstacle to get around. You are also always trying to one up yourself and keep the momentum on an upward climb. Better lineups, bigger venues, more people in attendance. Needless to say it's easy to get carried away."
And after initially booking State Champs on the bill, there was backlash and controversy for myriad reasons. In hindsight, the backlash was overblown and generally out of context. However, none of that matters when you're singularly responsible for such a huge venture. But the experience has kept Falchetto grounded and bolstered his resolve, remarking, "Doing this show year after year without financial backers or big sponsors, I am putting my family's money on the line to deliver something I can only hope people will be excited about. With each year of doing this show I've learned it's ok to take risks that don't work out, and always follow your gut regardless of what people might say."
This year's lineup echoes the diversity Falchetto seeks, filled with bands of differing sounds, sizes, and eras. Co-headliners Buried Alive are a welcome throwback addition to this year's fest, and vocalist Scott Vogel offers, "The lineup is amazing, and I can't wait to see Outburst. We feel very lucky that people still want to see this band, and can't wait to play New Jersey for the first time in like twenty years." Consider that Buried Alive will be playing alongside Fiddlehead and Folly, two bands who certainly don't sound similar to them. But no matter. BTSJ is about celebrating bands and hardcore in a way that emphasizes ethos over sound.
That's where Incendiary comes in. They've played every year since Greg started booking BTSJ. "Greg books hardcore shows for the same reason we play them. He wants to give people a memorable experience with music that has given us a lot of positive opportunities," says Incendiary's Brian Audley. The bond they've formed with Greg is strong, and symbolic of that ethos-over-sound attitude. Greg asserts, "[Incendiary] are one of the most important bands in hardcore music. There's something to be said about a band that follows their own path and regardless of size stay true to what they all as a collective unit can do. They don't hide behind some booking agent or manager, and do things more hands on than a majority of bands half their size. Incendiary stood by me and Back to School Jam at not the easiest of times and that I will be forever grateful for." For all of the major expenses, contracts, venues, and booking agents, there is still something very DIY and familial about BTSJ. Greg isn't some grimy promoter with a club as his playground. And blue-collar bands like Incendiary appreciate that.
For Indecision's Tom Sheehan, BTSJ just made sense. "When Greg asked about us playing and gave me the preliminary lineup, we were stoked to play it. He did an amazing job putting this lineup together, really getting a great overview on what is going on in hardcore in 2018," says Sheehan. Indecision simply can't be as active as most bands out there, especially with guitarist Justin Brannan recently taking the reins as a Brooklyn councilman. But they do prioritize shows that promote hardcore music in a diverse and positive light. For Sheehan, the lineup reflects that diversity, "From Hangman to Year of the Knife to Fiddlehead to Buried Alive, there is really something for everyone." And it's true. This year's lineup really does offer something for everyone on the underground spectrum.
For Greg and so many of us, hardcore opened up a new world. "Growing up, I found hardcore mysterious and that is what drew me in. I didn't really have friends at the time going to these types of shows or in general, so I would go by myself. Through doing this, I met a world of different people and formed bonds of friendship that will last a lifetime. That was all done through having an open mind and wide eyes to the hardcore community," Falchetto reflects. And that diverse community is exemplified in this year's lineup. Texas's Power Trip bring their thrash metal crossover assault as the headliners. Aaron Bedard's new band, Antagonize, is playing. Throw in Death Threat, Mindforce, and Red Death amongst others, and it's clear that this year's BTSJ bill is not only a reflection of Greg's dedication and hard work, but it's also a remarkable showcase of all the sounds and styles that the hardcore community continues to offer us.
Back to School Jam takes place this coming Saturday, Sept. 8 at White Eagle Hall in Jersey City, NJ.
Tckets are available at this link.
Back to School Jam Facebook event page.
Tagged: buried alive, death threat, fiddlehead, folly, indecision, magntitude, nosebleed, power trip, red death