In the beginning of the year, I wrote about Junebug, the superb album by North Carolina singer-songwriter Jon Charles Dwyer. So, why would a musician specializing in gorgeous Americana be featured on No Echo? Well, much like fellow singer-songwriters like Dave Hause and Frank Turner, Jon comes from the hardcore punk scene.
But more importantly, Junebug is the kind of album that gets better with each listen, revealing a melody or lyric you might have taken for granted the time before.
One of the tracks on the album, "Good Folks," finds Jon duetting with the great Jessica Lea Mayfield, a critically acclaimed singer-songwriter who has also collaborated with the likes of The Black Keys and The Avett Brothers.
The pair have just made a music video for "Good Folks," and No Echo is thrilled to share it with you today:
"'Good Folks' was recorded on July 3, 2019 with Cliff B. Worsham and was written in the week leading up to that recording session," Jon told No Echo. "Being that the next day was our country's Independence Day, a holiday in which we, as Americans, are taught to celebrate the beauty and freedoms of this land, I unfortunately felt very far from giving any glory to the country I was born to and how it was operating.
"I think 'Good Folks,' in many ways, is a reflection of those tumultuous feelings. I grew up in a small place and in a small church community. As I got older and began the process of becoming who and what I truly wanted to be, I began to notice the fundamental differences I had with many folks that I had considered inherently 'good' at one point in my life."
Jon continues: "Those fundamental differences and my stance on them, particularly when it came to equality among all people, were non negotiable for me. 'Good Folks' is a line in the sand, an attempt to prune the branches. It's heartbreaking and infuriating to let people go or, at the very least, keep them at arm's length; it is, however, the necessary path we all find ourselves on at one point or another."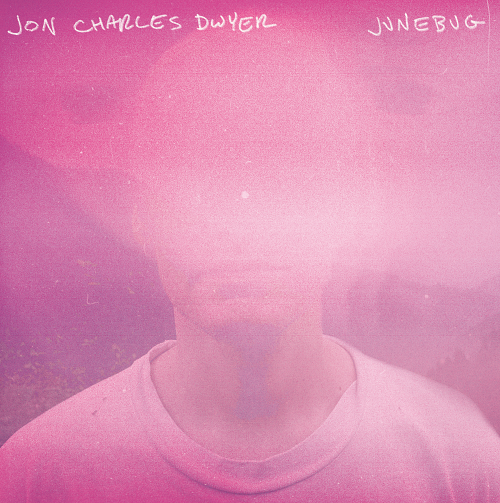 To help celebrate the release of the music video, Bitter Melody Records will also be releasing Junebug on a limited 8-track. It's available on very limited edition basis, on white or pink with a custom slipcase. Hit the Bitter Melody Records store to get a copy.
***
No Echo has launched a Patreon with 3 tiers offering all kinds of hardcore-related goodies to help support the site:
***
Tagged: jon charles dwyer