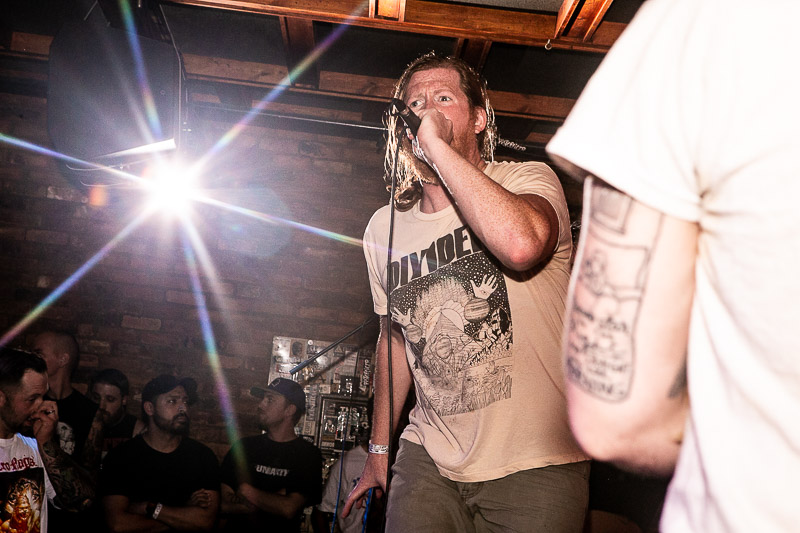 If you love '90s hardcore as much as I do (and you definitely should), you already have Great Reversals on your music radar. The Michigan outfit's 2016 Mere Mortals album was an overlooked release that year, but fans of Unbroken and Morning Again should seek it out ASAP, they won't be disappointed.
Great Reversals are set to return with Stalactite, a new LP with some of the heaviest material the group has written in their decade together. In this exclusive, I'm bringing you "No Mind," an absolute crushing track from the forthcoming LP.
"The song is about the people in our lives who live in disguise, those who build trust for devious reasons, and those who wrestle with demons they often can't control," says Great Reversals singer Aaron Whitfield. "After 10 years of training in my childhood it came to light that my karate instructor had been sexually molesting some of my peers, leading to a conviction on two counts and jail time. He loomed like a god to most of us, seemingly indestructible and incorruptible, capable of anything and wise about everything. He was spellbinding in a way I'd never experienced, it was exactly what I wanted, what I believed I needed. I'm nothing but lucky to have somehow avoided being one of his targets.
"This song stands with anyone who has had the sacred innocence of childhood breached by an adult with ugly intentions."
Stalactite will be out this November via Dropping Bombs in the US and Ugly & Proud Records in Europe. The record will appear as a one-sided LP with a screen-printed B side, pressed on both clear and grey vinyl.
US pre-order: Dropping Bombs
European pre-order: Ugly & Proud Records
Tagged: great reversals