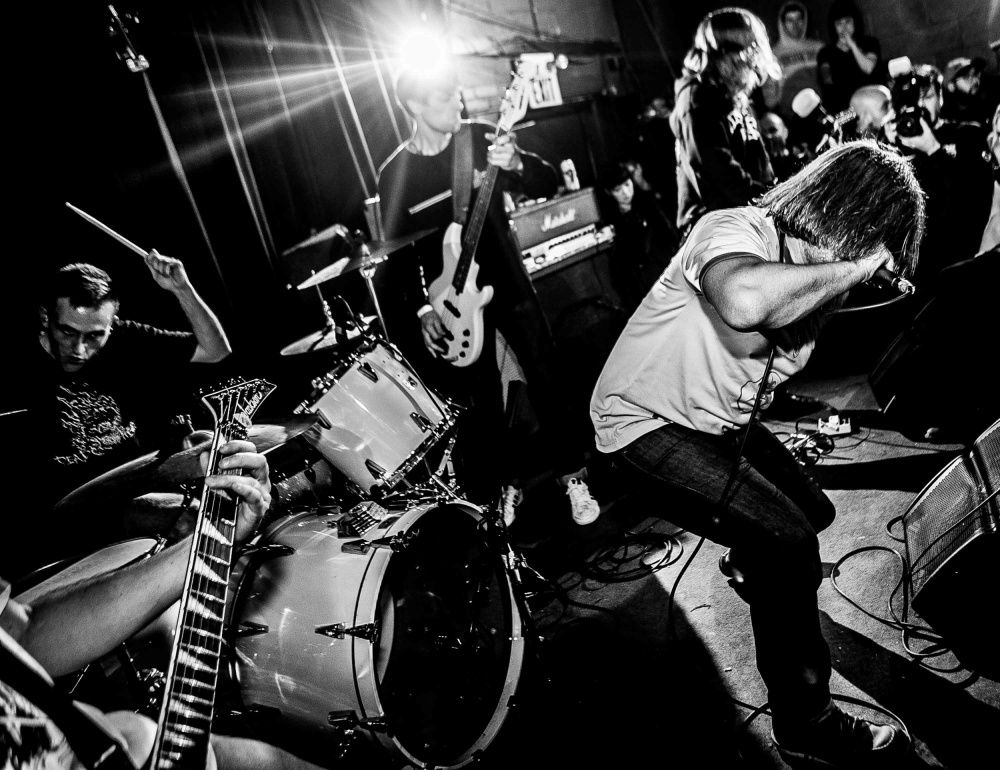 Enforced is a crossover thrash band I've been following for the past year or so. The Richmond, VA-based outfit's 2017 demo might have flown under the radar, but I'll be damned if the songs on it don't deserve the attention of both metal and hardcore heads. "Our former drummer, Isaac, and I had been jamming on lots of thrash/crossover/OSDM type stuff for a while before forming the band," Enforced guitarist Will Wagstaff tells me about the genesis of the group.
"I had been playing in a band with Zach (who plays second guitar in Enforced) called Mad Existence, which was more of a straight-forward hardcore punk band. I mentioned that we were trying to form a band that was in the vein of Slayer/Cro-Mags and Zach expressed interest. Knox, Isaac, and I had always been friends and I knew Knox was a vocalist from a former crossover type band called Vicegrip. Our influences and the direction we wanted the band to go musically just made sense to start playing together."
When I listen to Enforced, I'm reminded of some of the thrash bands I first fell in love as a teen in the late '80s, but there's obviously a wave of bands doing that sound justice these days. I ask Enforced vocalist Knox Colby who he would consider were some of his band's contemporaries. "Dead Heat from California and High Command from Massachusetts are two bands we've grown close to. We definitely share influences but the bands are each unique." Will adds: "Red Death from DC—who I play guitar for now as well—and Foreseen from Helsinki both are doing crossover in an awesome way."
While metal and hardcore bands have been sharing bills going back to the late '80s, it's way more prevalent these days. Since Enforced play a lot of shows like that, I ask both Will and Knox if they find that metalheads respond more enthusiastically to the material compared to the staunch hardcore kids.
"Metal shows seem to be a little bit more about the band putting on a show for the audience, which is awesome and what we love doing," opines Will, adding, "Hardcore shows are sick because the audience really engages with the band and helps feed the energy of the whole show." Knox offers: "We are always going really hard on stage and I think that no matter if your a metalhead or a hardcore kid that energy translates."
The whole flying under the radar thing I mentioned above might be a thing of the past come next spring when WAR Records releases both of Enforced's demos along with two newly recorded tracks in a brand-new remix/remaster job by Arthur Rizk (Sumerlands, Power Trip). "Andrew [Kline] reached out to us over email a few months ago about working together," Will says about how the deal with WAR Records went down. "We were looking for a label to put our demos and a promo tape together on a 12". Not every label wants to do something like that necessarily, but Andrew and I felt the same way — like these tracks had more life in them.
"There are only about 300 cassettes that have been sold of the releases. We had a very specific idea in mind for this record and Andrew was cool with that. He's been incredibly helpful. When I spoke to him the first time I felt really solid about it and like he genuinely cared about how the record would be received, the artwork, the mixing, etc."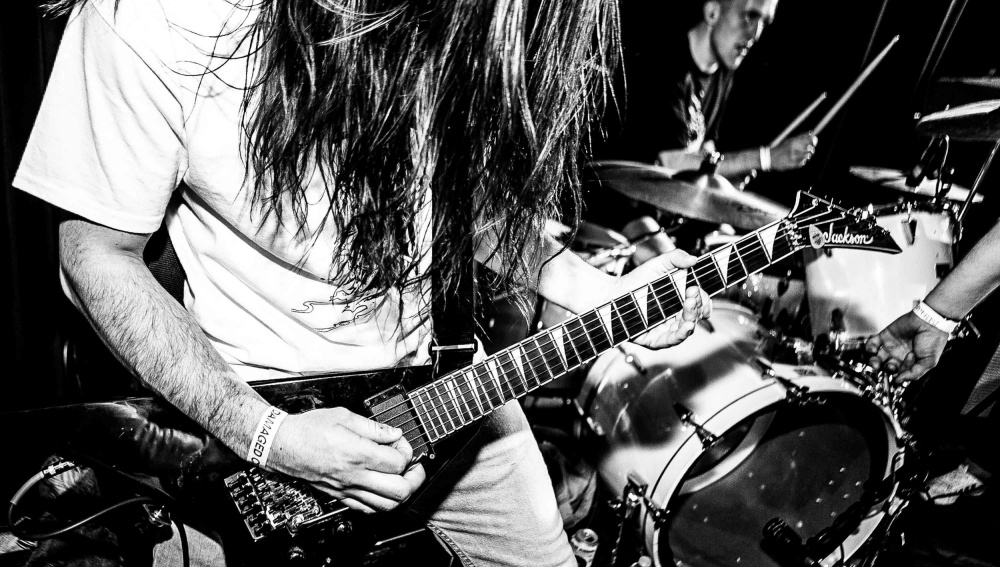 Knox is eager to spread the Enforced gospel both through the studio and the road: "We hope to have this record out as soon as possible, and will be touring to support it. We have some weekends tentatively planned but nothing we can announce yet. We're hoping to do a tour with the band High Command at some point next summer, then record our debut LP shortly thereafter. We're about halfway done writing that record, and should have more information about it next year."
Upcoming Enforced tour dates:
Nov 9 - Albany, NY The Fuzebox w/ Strife, Hangman, Restraining Order
Nov 10 - Philadelphia, PA Post 153 w/ Strife, Buried Dreams, Restraining Order
Nov 11 - Brooklyn, NY Kingsland w/ Strife, The Last Stand, Restraining Order