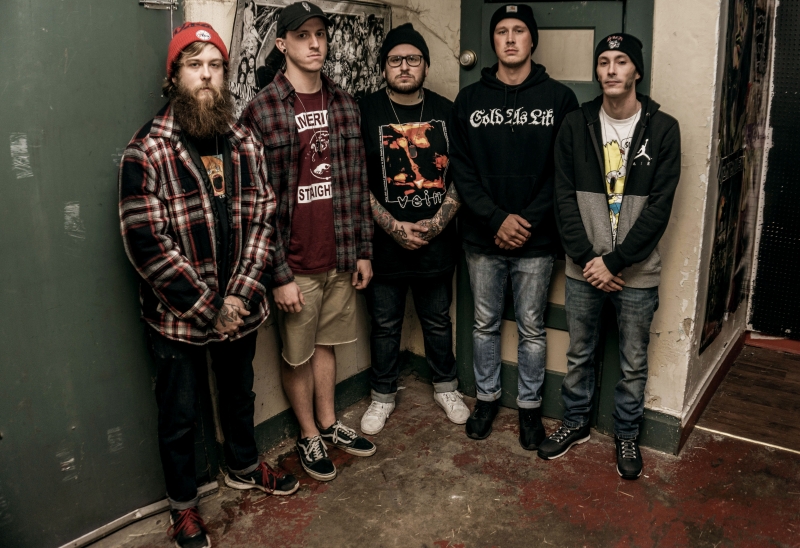 Ohio's Cursed Path is a band that prefers their songwriting to lean heavily into the darker side of the metallic hardcore spectrum. This idea comes across loud and clear on the quintet's forthcoming EP, A.O.T.M.
Today, No Echo is bringing you "Spiritual Warfare," a track from the EP that works perfectly as an introduction to Cursed Path's menacing sonic agenda. It's no wonder Delayed Gratification Records is hyped on these guys. Check it below to hear for yourself.
Recorded in Sissonville, WV and mixed & mastered by Derrick Goodson, A.O.T.M. will arrive in stores on Jan. 9 and can be pre-ordered from Delayed Gratification Records.
Upcoming Cursed Path shows:
01/10/2018 | w/ Jesus Piece, Vein, Separated, Typecaste *A.O.T.M. RELEASE SHOW* | Northside Yacht Club in Cincinnati, Ohio
01/20/2018 | Ruby Tuesday Live in Columbus, OH
02/17/2018 | Brick By Brick Fest 6 | Altoona Grand Hotel in Altoona, PA
Tagged: cursed path