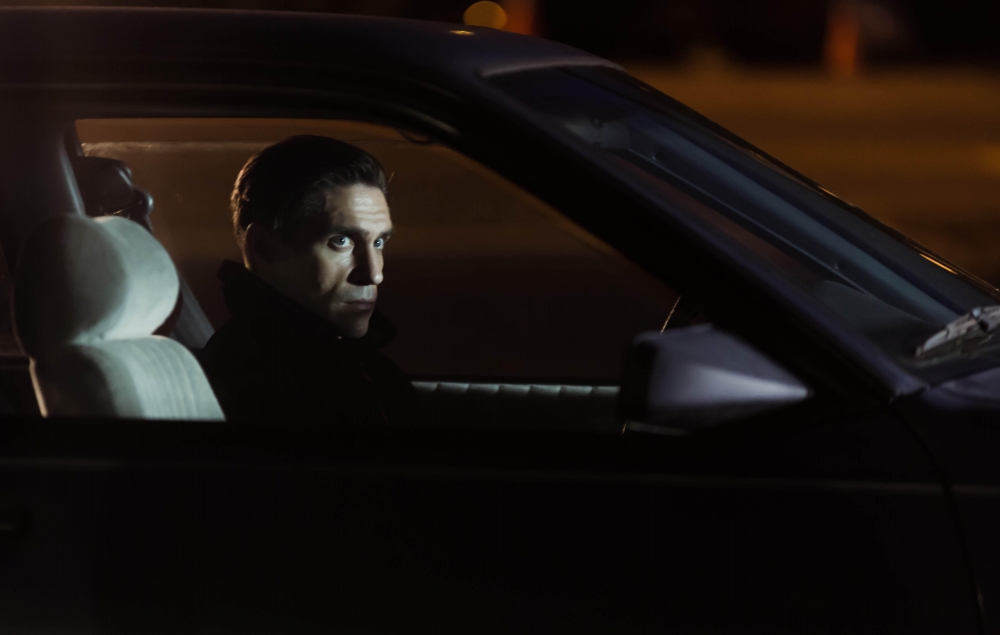 Crown and Anchor is a new feature film that follows James Downey, a product of an abusive upbringing trying to navigate and survive through a cycle of violence. As a direct result of growing up with an alcholic father, the Downey character (played by actor Michael Rowe) lives a straight edge lifestyle. Did I mention that Crown and Anchor's soundtrack features hardcore classics from the likes of Gorilla Biscuits, Side by Side and Youth of Today? Yep, that's right.
"I was introduced to hardcore music in my late teens through my best friend at the time and I instantly fell in love with it," Crown and Anchor writer/director Andrew Rowe told me during a recent chat about his film. "I never drank as a teen and the whole straight edge angle clicked pretty hard with me. I became straight edge and played in a straight edge hardcore band called Youth Diversion for a while. We released a few demos, toured a little. I left the straight edge scene in my mid-20s but my love of punk and hardcore music has stayed to this day."
Led by Rowe (Arrow, Ninjak Vs the Valiant Universe) and Matt Wells (Designated Survivor, Scars), Crown and Anchor's primary cast also features Stephen McHattie (Mother!, A History of Violence), Natalie Brown (The Strain), and Robert Joy (Land of the Dead). See the movie's trailer below:
I was curious as to how Rowe weaved the music into the movie. "Before I started writing the script, I was trying to figure out exactly who the two main characters were. I loved the idea of them being opposites and two halves of the same person simultaneously. I knew I was dealing with a story about generational abuse within a family, and that James' father was an alcoholic. One day it hit me that James would have been straight edge as a teen and that lifestyle would have continued on even if he wasn't still in the hardcore scene. It would be one of many ways he attempted to be the opposite of his father. This one idea unlocked so much about the characters. I suddenly knew everything about them and their relationship, the whole movie flashed in front of me.
"Punk music became a way to join the two cousins but also make them opposite. The songs would reflect them as characters: James' music would be aggressive, alienating, straight edge, judgmental, and Danny's music would be more fun, more loose, less aggressive, easier to relate to for the audience. Like I said earlier, the song choices had to reflect the characters. So, for James I chose songs like 'Straight Edge Revenge' by Project X and 'Living a Lie' by Side By Side, amongst others. With Danny I wanted calmer, more relatable punk music, stuff like 'Start Today' by Gorilla Biscuits and 'Germ Free Adolescents' by X-Ray Spex, etc."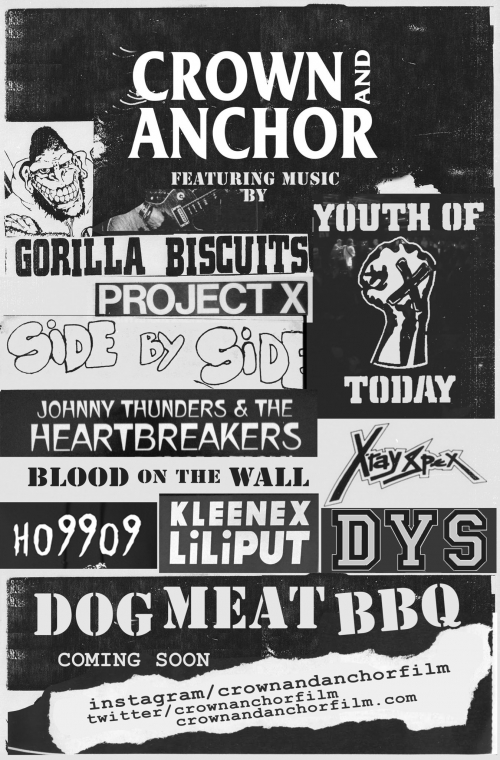 An intense thriller, Rowe revealed some of the prime influences behind Crown and Anchor to me during our conversation. "The shooting style was influenced a little bit by Son of Saul, which won Best Foreign Film at the Oscars a couple of years ago, and Steve McQueen's first film, Hunger. In terms of character dynamics, there's a little inspiration taken from Harvey Keitel and Robert DeNiro's relationship in Mean Streets. I was just trying to make a slow-burning, intense drama about adults for adults because those kinds of movies seem to be harder to find these days and that's depressing because I want to see films like that."

Now that Crown and Anchor is hitting the festival circuit, I was curious about the wider release plans for the movie. "We brought the film to the American Film Market back in November before it had played anywhere, and we were able to partner with an international sales agent (Crogan Filmworks) who really love the film and understand that a project like this is very different and needs to be treated as such. They want to take the time to make sure it finds its audience and that's all we can every hope for as filmmakers. So, stay tuned because it will be getting a wider release soon and we can't wait to share it with people."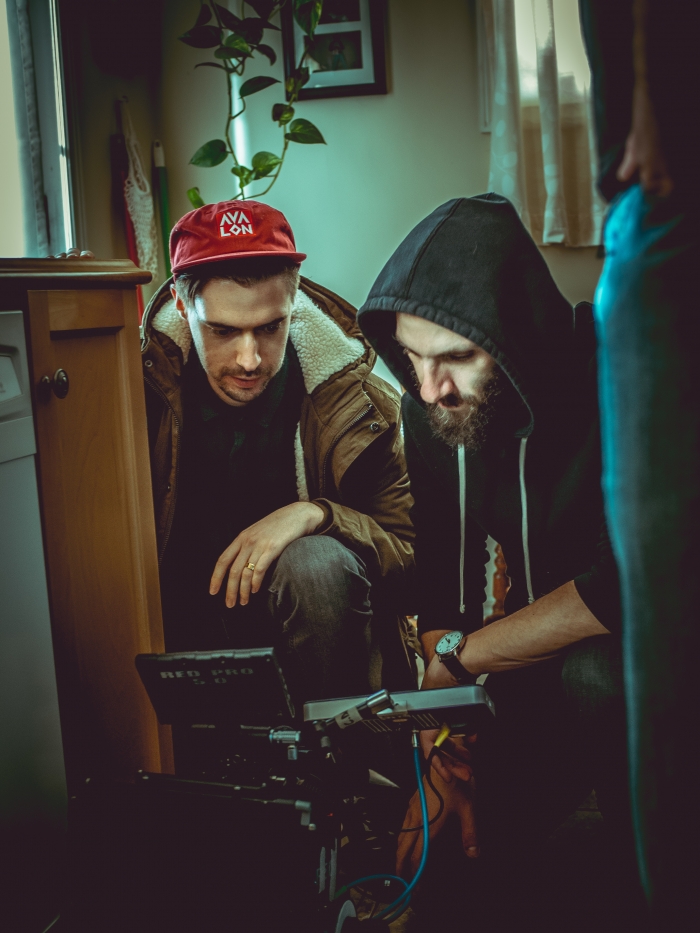 Crown and Anchor will be making its world premiere tonight at the Cinequest Film and VR Festival and will also be showing at the following theaters:
Fri., Mar. 2 - 8:30pm - Century 20, Redwood City, CA - Screen 11
Sun., Mar. 4 - 8:30pm - Century 20, Redwood City, CA - Screen 2
Tues., Mar. 6 - 12:45pm - 3Below, San Jose, CA.
Thurs., Mar. 8 - 9:30pm - Century 20, Redwood City, CA - Screen 2
Tagged: crown and anchor movie