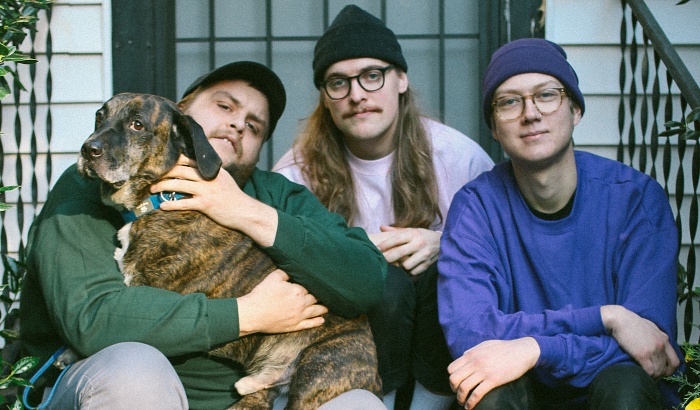 While their sound incorporates stylistic cues from hardcore, screamo, and math rock, Champagne Colored Cars is a band that still manages to find its own sound.
The Atlanta trio formed in 2017, touring all over the States, and even traveled across the pond to the UK, off the back of an EP and one split with Pennsylvania outfit Sleepy Limbs.
Forging a union with labels Choke Artist and Old Press Records, Champagne Colored Cars will releasing their debut album, Tourism, next month. No Echo is partnering with the group to premiere the music video for "Fever Dream: Season 3," the closing track on the forthcoming record:
"For the 'Fever Dream' video, we really just wanted to capture a performance in an atmosphere that matched the song's emotion," said the band via email to No Echo.
"Zak Washburn (the director) and us found a great mixture of beautiful landscapes and dilapidated businesses to film in. The eerily peaceful vibe of the post-apocalyptic theme was hopefully achieved in that."
Tourism will be out on December 4th via Old Press Records and Choke Artist. Each label currently has a vinyl variant of their own on sale.
Champagne Colored Cars: Facebook | Instagram | Twitter | Bandcamp
***
Donate a few bucks to help with No Echo's operating costs:
***
Tagged: champagne colored cars