Born in the hardcore music hotbed of Richmond, Virginia, Armagideon Time formed during a tense time in their city. It was the spring of 2019 when racial tensions were high in RVA, and it was perfect breeding ground for the music the new band to get started.
Comprised of guitarist Jesse Mowery (Karoshi, In Wolves Clothing, Apostles of Eris), drummer Andy Kohler (Voarm, Argentinum Astrum, Sadville), bassist Shaun Reeves (Voarm), guitarist Taimir Gore (Broke Royals, Kristeva, Glossing), and vocalist BlackLiq, Armagideon Time dish out a ripping style of hardcore that incorporates elements of D-beat within their arrangements.
The group's forthcoming debut EP is called Crime as Theatre, and we've got a track from it called "Stimulus Fuck" that perfectly captures Armagideon Time's politically-charged hardcore onslaught:
Armagideon Time vocalist BlackLiq says this about "Stimulus Fuck" and its lyrics:
"The collective outrage of being told '$1400 is a substantial amount of money to live on' by our government transcended any political party or affiliation. It wasn't enough then and it wouldn't be now. 'Stimulus Fuck' isn't just about anger, it's about the frustration that comes from the realization that 'Change doesn't change.' They may make the rules, but we make decisions."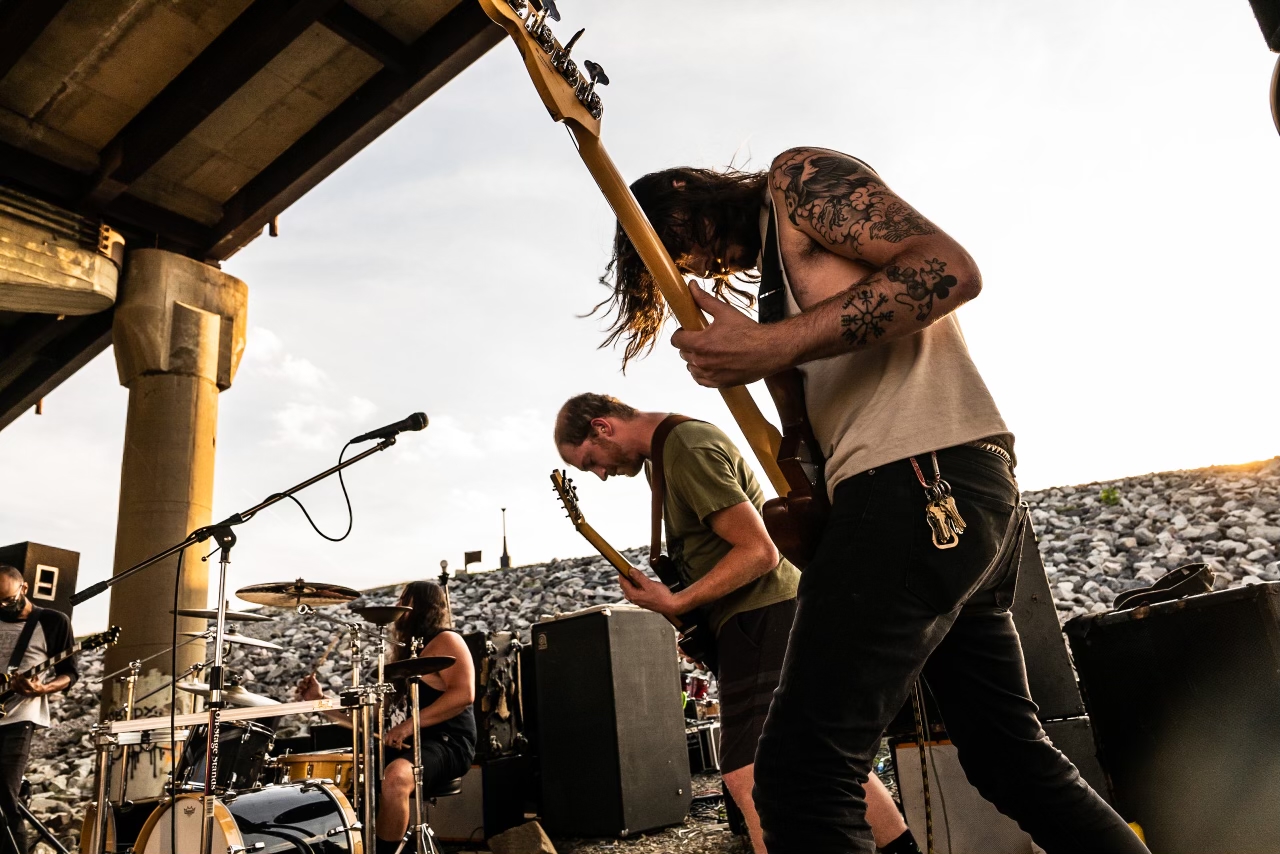 Crime as Theatre will be out digitally and cassette on May 6th via Anti-Corporate Music.
Upcoming Armagideon Time show:
May 23rd - Richmond, VA @ The Broadberry w/ Eyehategod, Bat, Future Projektor (get tickets)
***
Help Support What No Echo Does via Patreon:
***
Tagged: armagideon time