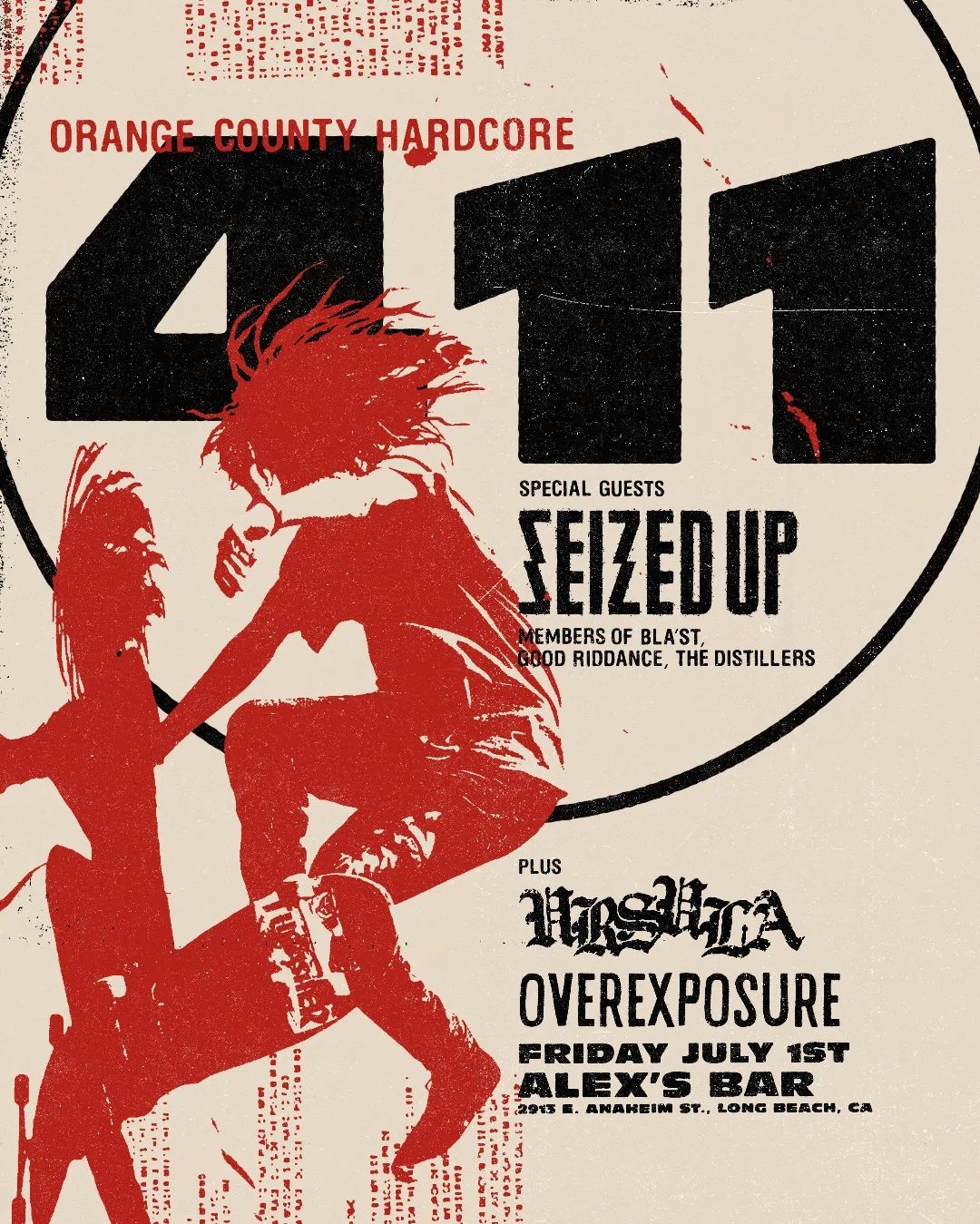 I kicked off July last night with a bunch of my friends at Alex's Bar in Long Beach, California with hardcore music on our minds.
We were all gathered there to witness early '90s Orange County greats 411 play the first of two scheduled reunion shows (second one is tonight in San Diego).
The group's lineup consisted of original members Kevin Murphy (guitars), Mario Rubalcaba (drums), Dan O'Mahony (vocals), and Brian Balchack, who handled bass duties for Josh Stanton.
The bar was packed with both fans from 411's first run together, to ones who were too young to have caught them live back in the day. The singalong action was strong in the front, and the energy was palpable.
Dan looked to be having the time of his life, rattling off old 411 stories between songs, and even cracking jokes at the band's own expense a few times. He also took shots at our esteemed (puke) Supreme Court judges, commenting on the recent Roe v. Wade overturn. But the mood remained positive, with friends and family from the Southern California hardcore community looking just as happy to be there as Dan, Kevin, Mario, and Brian were.
Oh, 411 also unveiled a new song last night, so one shouldn't be surprised if these reunion gigs might lead into something a bit more permanent.
No Echo contributing photographer Greg Flack (follow him on Instagram) was there with his trusty camera to document the action.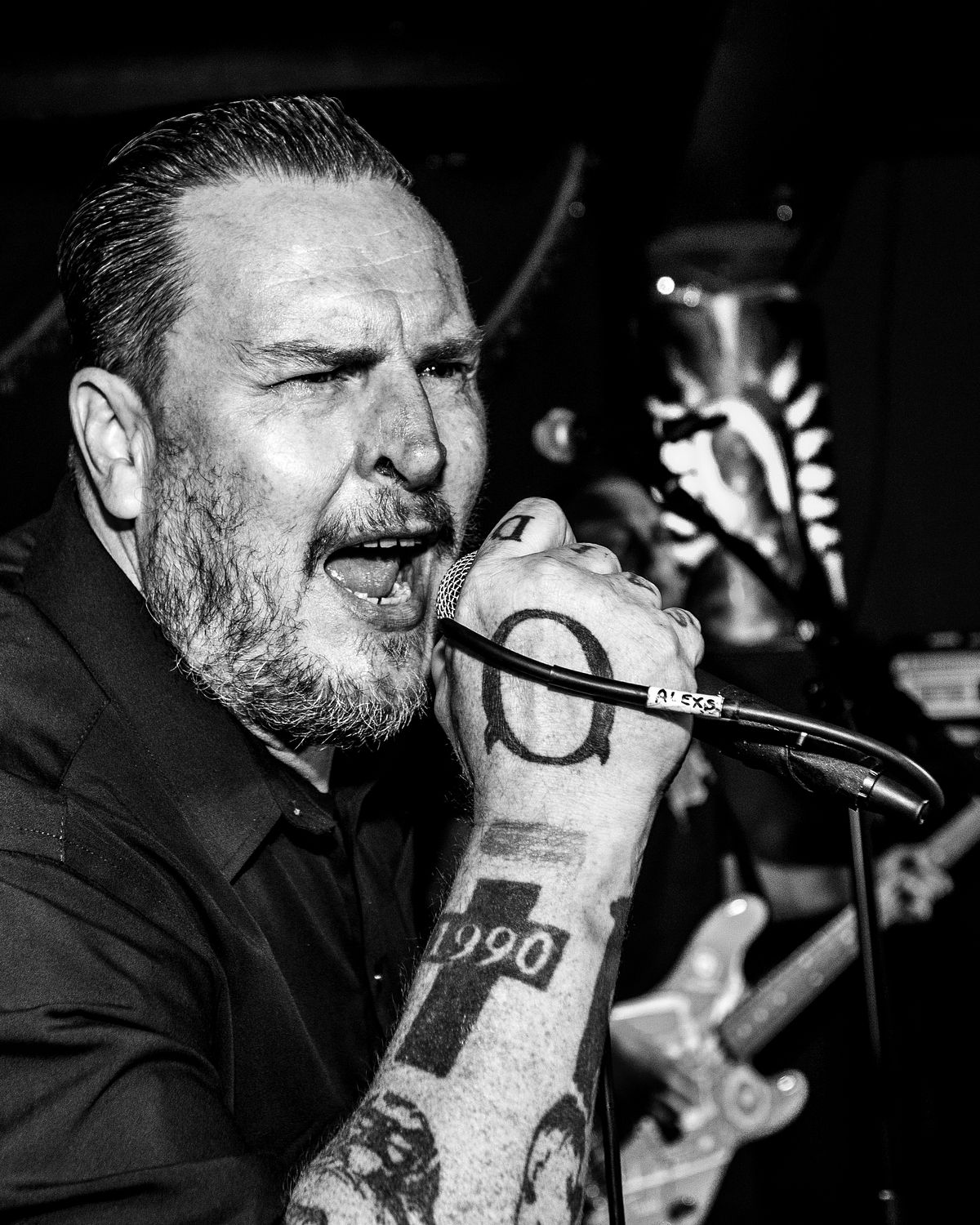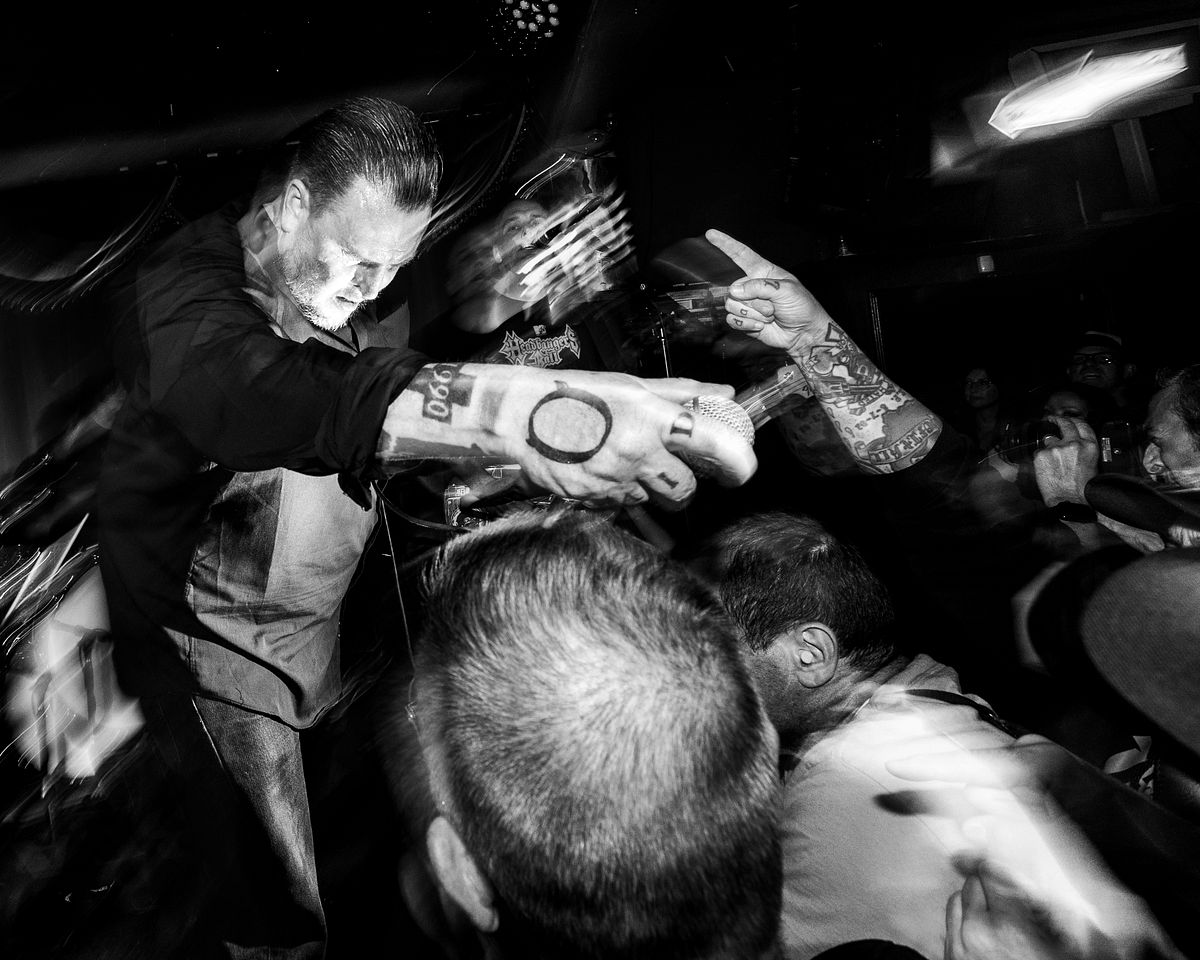 ***
Help Support What No Echo Does via Patreon:
***
Tagged: 411