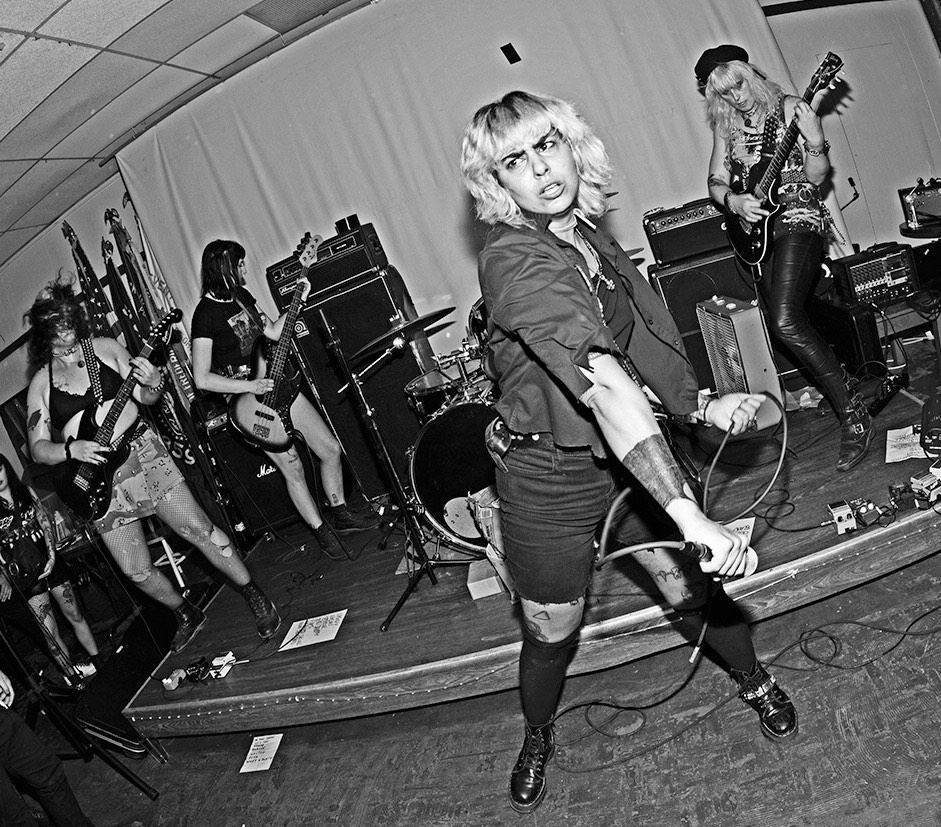 Band: Eteraz
From: Olympia, Washington

Their formation story:
(Rose, guitars): "Elika and I first met in spring of 2017 and hit it off and were hanging out and jamming and drawing together a bunch then we started jamming with this guy JL on drums a little and wrote a couple songs. I asked Hallie to jam with us on bass because she had been in a couple young short-lived bands and wanted to see her keep rocking [laughs]. But then JL couldn't commit so we asked Riley from Physique who was Hallie's roommate at the time and they immediately knew what to do with the songs on drums.
"Originally we were split between Seattle and Olympia but then Elika moved to Oly shortly after. Then after playing a handful of shows and recording Evil Hardcore as a 4-piece, Elika asked Bee to play second guitar and it really leveled up our power and songwriting.
"In 2021, Riley left the band on we were on hiatus for a bit but after I moved to New York this past summer we recruited Sasha to play some shows with us and are very happy and grateful she's down!"
Their sound in their own words:
"I guess how we best describe it is like the title of our demo, [laughs] 'evil hardcore.' We clearly have a lot of strong d-beat and crust influences but also '80s thrash metal and some contemporary hardcore. When writing Evil Hardcore we were definitely inspired by contemporary bands like Destino Final, Impalers, Vaaska, Condition, Warthog, Green Beret, and Exit Order, as well as classics like Sacrilege, Discharge, GISM, Bastard, Anti-Cimex, and Venom.
"Since the demo, I feel like we kept leaning into the influence of '80s and '90s Japanese crust and hardcore as well as classic '80s and '90s metal."
(Elika, vocals): "Our newest release is a flexi 7-inch that is being put out by Iron Lung Records at the end of the month called Destined to Kill, two songs we were still in the process of writing before Riley left the band. We originally were talking with Malimpliki about doing a split with them but that didn't end up working out so we asked [Iron Lung Records owner] Jensen [Ward] if he'd be down to another release and he wasssss.
"I think it's def more thrash than any of our other releases. The lyrics are mostly about navigating a post colonial world that's not made for us (people of color, queers, trans and disabled ppl)."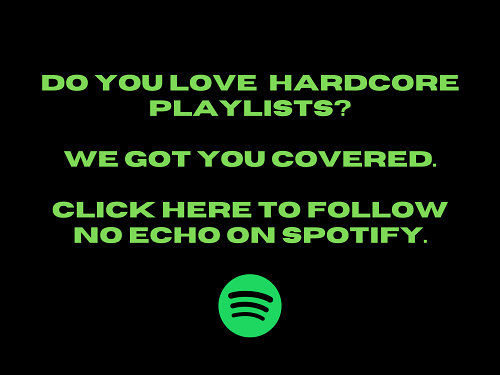 Future plans:
(Elika, vocals): "Unsure! We are now a bicoastal band so that complicates things for sure! Not to mention we are all very busy and have a lot going on. We are touring next month a lil PNW—East Coast tour. Who knows maybe we'll make it to Mexico one time before we decide to RIP."
(Rose, guitars): "Yeah, after this upcoming tour we are playing it by ear as to what we do next but we wanted to be able to play out these recent releases and do them justice. It feels cool to be able to still do some stuff even though we had a long break and are bi-coastal now."
What other bands from their region should we check out?
(Elika, vocals): "Hate this question cus I always feel like I missed someone, but some bands I'm really excited about right now areCchueko, Puerta Negra, No. 13, Grievous Pain, and now I'm having a brain fart [laughs]."
(Rose, guitars): "As for Olympia, Cyberplasm is the sickest most underrated band from there in my opinion. There's also lots of cool new bands made up of younger punks like Elika mentioned. As for NYC, Tower 7 is my favorite hands down but also keep an eye out for new bands XX Rosa and State Manufactured Terror!"
The Destined to Kill flexi 7-inch is available from Iron Lung Records. Eteraz tour dates can be seen here.
***

Tagged: eteraz