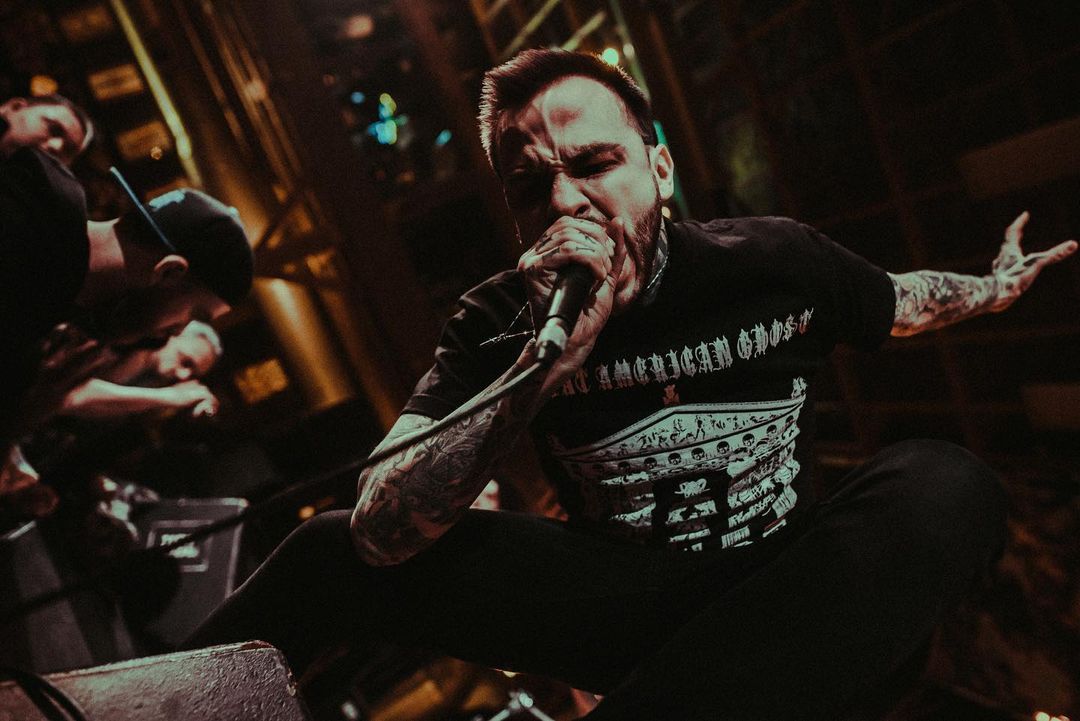 Last week, Great American Ghost released Torture World, a 4-song EP as brutal as its title suggests.
The follow-up to the Boston band's 2020 Power Through Terror album, the new record was produced by Will Putney (Knocked Loose, Every Time I Die) and finds vocalist Ethan Harrison penning lyrics that reflect the personal turmoil he went through during the pandemic lockdown.
Though Great American Ghost is in the middle of a US tour with Fit For An Autopsy, Ingested, Enterprise Earth, and Signs of the Swarm, Ethan still took some time out to chat with No Echo about his struggles and how he found a way to get through them, how music listeners categorize his band, and the logistics of being on the road during the pandemic.
I read that the pandemic and lockdown had a huge impact on your mental state. How did you cope with that and what did you learn about yourself during that time?
[Laughs] I went to therapy! It was a long process, unnecessarily difficult, and costly, thanks to our health care system, but I made it work because I knew that I needed to. I used this band as my sole creative outlet for an extremely long time and it allowed me simultaneously to push aside a lot of past trauma and issues.
So once it was completely halted for two years, I had a lot that I needed to face. I tried to do that the best I could.
I don't know if I could have handled it without the help of therapy. It may not be the answer for everyone, but I truly believe that everyone should give it a try. We all have things we need to work through and no one should be ashamed of it.
You touched upon the genre tag thing and how it has related to Great American Ghost throughout the years. Do you feel that people are too concerned about that sort of thing? Do you feel it's not as prevalent as it was before with more young people who might have not grown up worrying about genre names and all that?
It has certainly gotten better. I don't really hear those conversations as much anymore and when I do make the mistake of reading reviews of our music it feels like the community at large has accepted that we don't care about what box we are put into.
All we care about is making art that we believe in and connecting with people that feel connected to our music. That's it. Call us what you will.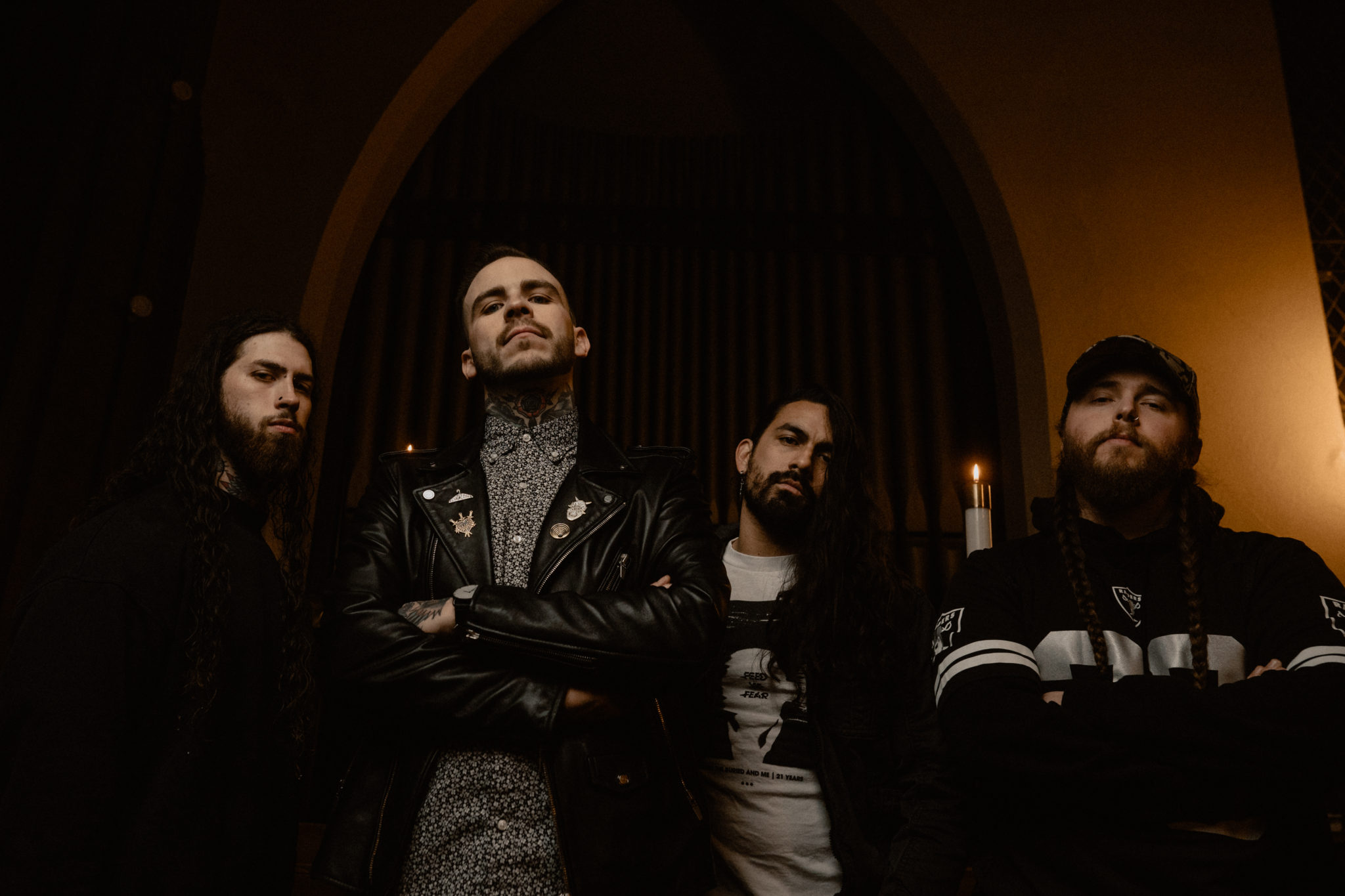 You're in the middle of a US tour right now. How different has it been from a logistical standpoint? Is it much harder? Have you noticed any difference in how the crowds are acting/reacting?
It is completely different. Tour is all business right now, not to say that it isn't always but this tour is the most focused tour I have ever been on. No one can afford to be sloppy and get sick. No one wants to put anyone at risk.
I wouldn't say that it is "harder", I would say that it is slightly more draining. You're awareness is always way up. The crowds, I think they're also trying to be safe and careful. The participation has an air of caution. I think that overall, we all realize now how fleeting this is, and how lucky we are. We don't want to lose this again.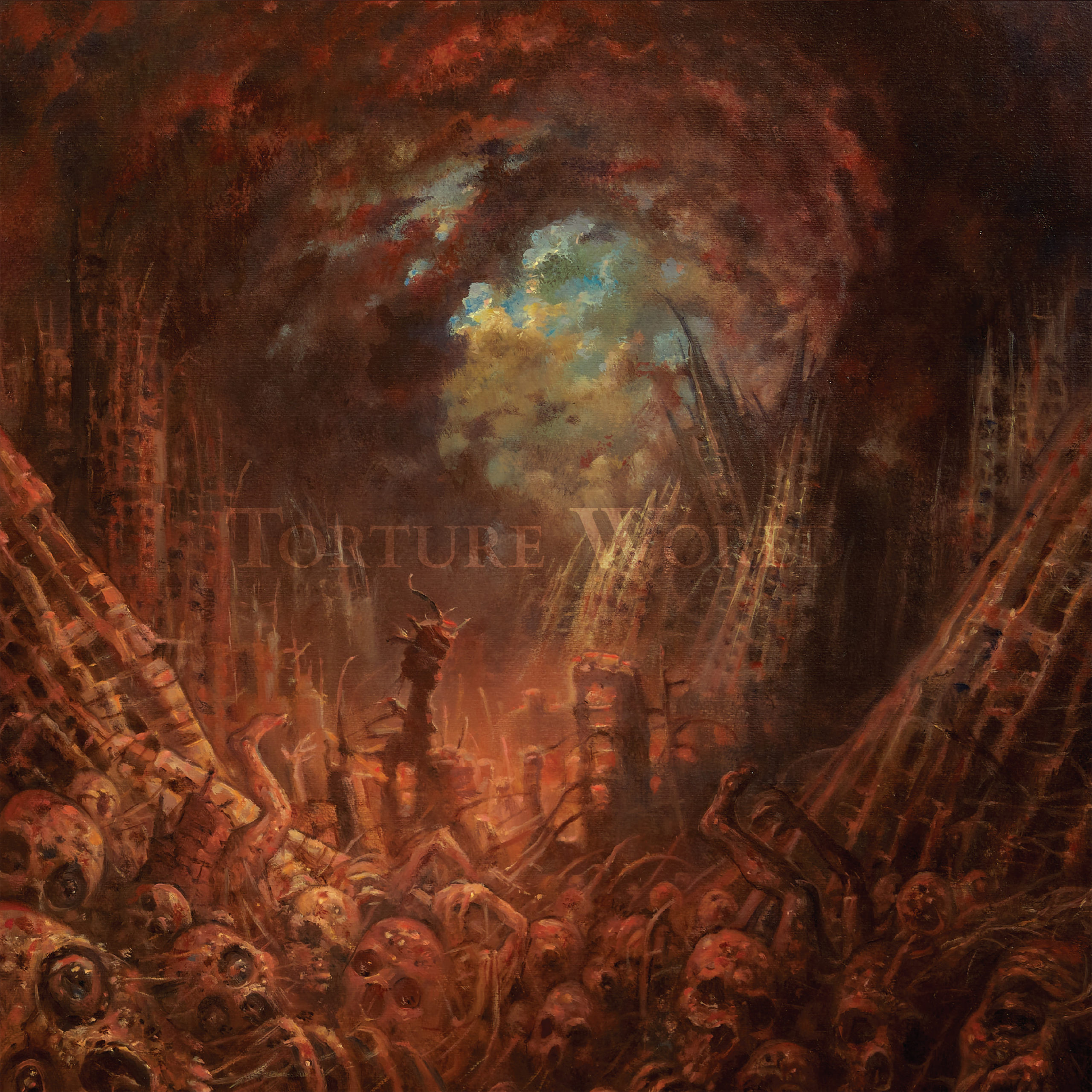 ***
Torture World is available on CD, LP, cassette, and digital formats via MNRK Heavy. Hit this link to find out where to buy/stream it.
Great American Ghost US tour dates w/ Fit For An Autopsy, Ingested, Enterprise Earth, Signs of the Swarm:
1/28/2022 Growlers – Memphis, TN
1/29/2022 Red Flag – St. Louis, MO
1/30/2022 The Basement East – Nashville, TN
2/01/2022 Crowbar – Tampa, FL
2/02/2022 Respectables – West Palm Beach, FL
2/03/2022 The Haven – Winterpark, FL
2/04/2022 The Masquerade – Atlanta, GA
2/05/2022 Blind Tiger – Greensboro, NC
2/07/2022 Crafthouse – Pittsburgh, PA
2/08/2022 Sound Stage – Baltimore, MD
2/09/2022 The Foundry – Philadelphia, PA
2/10/2022 The Palladium – Worcester, MA
2/11/2022 Webster Underground – Hartford, CT
2/12/2022 The Gramercy Theatre – New York, NY
***
Help Support What No Echo Does via Patreon:
***
Tagged: great american ghost