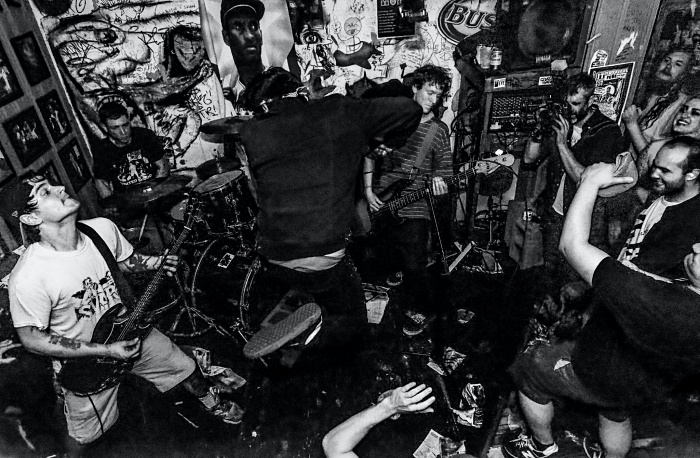 Cleveland + hardcore = instant attention at No Echo headquarters. So it's no surprise at all that Yambag appears on the site today.
The Sixth City outfit landed in my inbox via Adam from Convulse Records (Goon, Faim), who will be releasing Yambag's debut LP, Posthumous Pounce. The group's unhinged take on hardcore punk is precisely that—punk-influenced, not the metallic kind that fellow Cleveland rippers Integrity and Ringworm favored back in their formative years.
Whatever it is, Yambag bring it in spades on their forthcoming full-length, and its opener, "Who Am I?," just got the music video treatment. The oddball clip was directed by the band's singer, New York Nick (he's not from NY... don't ask):
Posthumous Pounce will begin shipping on April 20.
Listen to the album's first 3 tracks below, and make you sure you hit the pre-order link to get the goods directly from Convulse Records.
***
Donate a few bucks to help with No Echo's operating costs:
Tagged: yambag