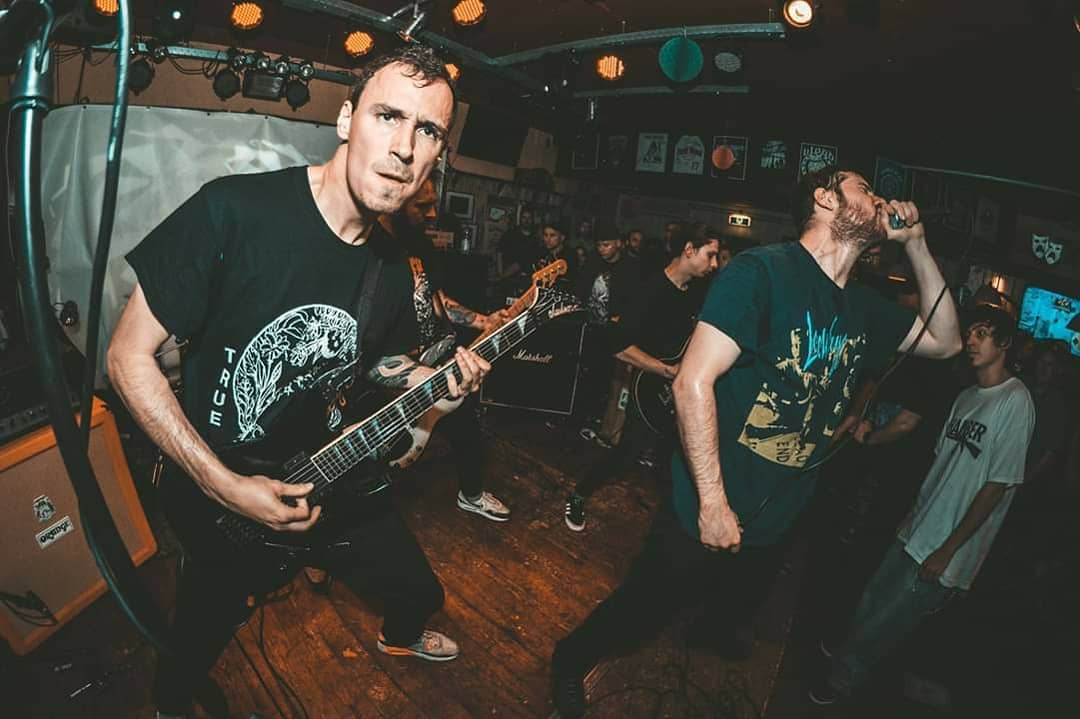 After two killer EPs already under their belt, Worst Doubt is gearing up for the release of their debut full-length album, Extinction.
Founded in Paris by members of Backboned, Wolfpack, and Regarde Les Hommes Tomber in 2014, the quintet brings forth a metallic hardcore storm that is relentless in every way possible.
Based on their sonic approach, it's no surprise Worst Doubt counts Dmize, Everybody Gets Hurt, and Kickback as prime influences.
Tracked at Chateau Vergogne by Maxime Smadja (Rixe, Condor), Extinction is comprised of 10 tracks packed with one menacing guitar riff after the other. No Echo is pleased to present the premiere of "Imposters Reign," the third cut from the forthcoming album:
"The theme of the song is about our modern society that promotes cheating, whenever you can," Worst Doubt vocalist Hugo Zerrad told No Echo.
"In this world, the image of yourself you show to others means more than who you truly are, exacerbated by social media, leading to be exponentially surrounded by people pretending to be something they're not, faking every aspect of their identity in the process."
Hugo continued: "In my opinion, many people have lost sight of what really matters. We keep seeing empty shit everywhere in every aspect of our lives. What matters most is to show something unique, your deep singularity, to others."
Extinction will be released vinyl and CD on April 16th via BDHW Records. Hit the pre-order link today.
Worst Doubt on social media: Facebook | Instagram | Bandcamp
***
No Echo has launched a Patreon with 3 tiers offering all kinds of hardcore-related goodies to help support the site:
***
Tagged: worst doubt