In Florida something stirs. Something about the inherent isolation of a water-surrounded state allows for things to fester in a uniquely incestuous stew. From this, mutants and repeat offenders are born.
In this post-pandemic hellscape of a state, bands rule the land and this is certianly the case for Central Florida hardcore quad, Wreath. Technically, these members are split between the Tampa area and Orlando but the "Central Florida'' designation has stuck and, Eliot tells me, the band does not mind this.
Eliot is the crew's towering vocalist and is met by Eric on guitar, Matt on bass, and Kyle on drums. The quad came together as Wreath in mid-2019, having their first show on Christmas of that year. A gift.
Between that first show and the start of the pandemic, they squeezed in another few gigs, and one self-titled EP—released by New Granada. Then came the end times, temporarily halting shows and making practice an impossibility while we were collectively isolated.
I asked as I always do, what genre they consider themselves. Wreath tells me hardcore but says they lean towards the melodic side of the genre. This may sound like a bit of a contradiction until you think towards bands like Drug Church and Fugazi from which Wreath draws influence.
The crew recently released a 2-song EP called "Wave of Pleasure/Seen In Dreams" on Bandcamp and intends to follow-up with additions to other streaming platforms in the coming month. Of the release, Eliot tells me "the songs are really special to us and are a preview of our upcoming LP," a release date for which has yet to be announced.
Eliot's lyrics focus on common-to-the-genre topics of injustice and inequality. "We feel these are our best songs to date and I personally feel the lyrics are the best I've written so far, for any band," Elliot adds. (He is also currently writing for another Floridian powerhouse, Vacancy.)
Of this analysis of his work I must agree, every lyric Eliot has ever written feels smart, targeted and relatable. The lyrics on this most recent release, a clear forward evolution of a talented mind with a lot to say. His words often found poking fun at a system which has, overall, failed us and is in great need of a modern revision.
Wreath has upcoming Florida dates, the most exciting of which is at The Fest which—barring a repeat of last year's COVID-related cancellation—is set for the end of October. Make it out if you can to see Wreath and hundreds of other bands at this event for which the gang is eagerly awaiting.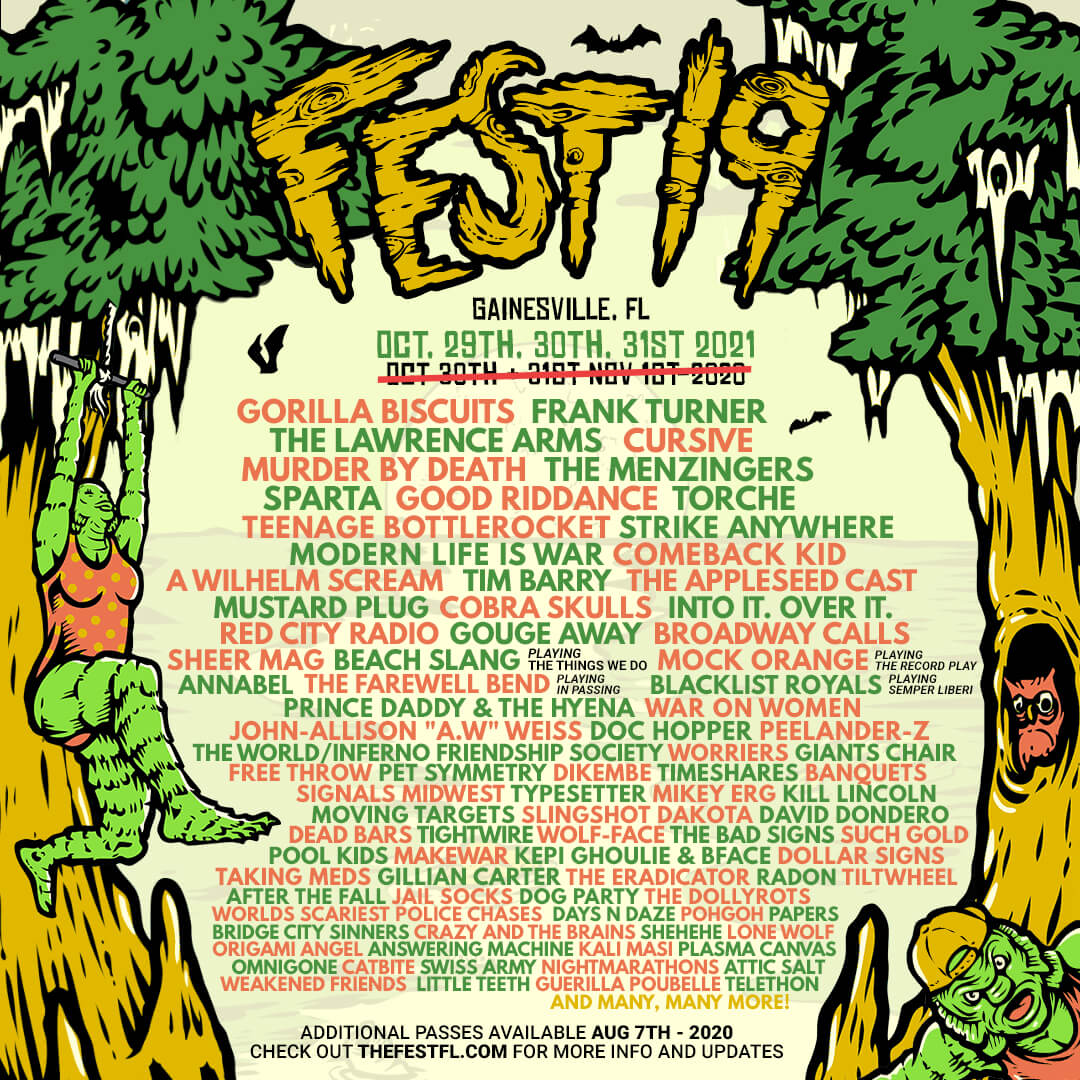 Wreath on social media: Facebook | Instagram | Bandcamp
***
Help Support What No Echo Does via Patreon:
***
Tagged: wreath