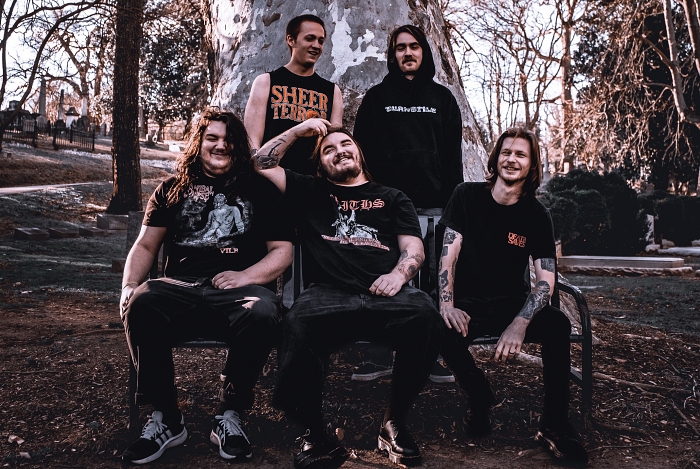 Making their debut on the site today is Ulamog, a crossover thrash band from Hampton Roads, Virginia. "Our drummer Eli and I have been playing in hardcore and punk bands in our area for a decade but when COVID hit, all of our projects fell out over time," vocalist Jax Sandler told No Echo via email about their formation.
"In 2021, a local kid, 'Lil Nate,' sent me some riffs and said he wanted to start a hardcore band. I gave em a listen, we shot some riffs back and forth. I decided to call up the best drummer and bassist I know, the Warren Brothers, and we swiftly wrote our demo, The Urge to Feast. Since its release in 2021, we've been touring up and down the East Coast and working relentlessly on writing eight songs to represent our band and plotting our moves for an Ulamog Takeover."
Those eight tracks Jax referred to can be found on Ulamog's brand-new album, The Hungriest of the Old Ones. The group's sound brings to mind the likes of Power Trip, Enforced, and the classic Combat Records and Metal Blade Records bands of the late '80s.
"While our main influences are mostly crossover/metal, we've all grown up with vast music tastes and everything from horror movie scores to Van Halen inspire our works."
When asked about the songs on The Hungriest of the Old Ones, Jax offered the following: "Our lyrical content tells stories of both triumph and despair. From the tip of a demonic tongue Ulamog speaks on their views, anxieties, and frustrations with our world along side songs of overcoming the odds and snuffing out the snakes.
"The first track, 'In the Shadow of Iron,' was the last song to be written lyrically and I wrote it in a hospital room while my wife recovered from a heart attack. She died for 25 minutes and was in a coma for a week while I never left her side. That song is about her slaying death himself."
Per usual, No Echo asked Jax about the local scene Ulamog is part of in Virginia. "The 757 local music scene is exploding right now! State of Emergency, Spike Pit, Love Gun, Victim of Suffering, and straight up every single band on the Not For the Week roster is killing it! That's barely even scratching the surface.
"We're trying hard to keep things growing and provide some good times for some cool people and with so many shows constantly going on I am proud of what we have goin' on at the home base."
***
Hit the Ulamog Linktree to find all of their social media pages.
***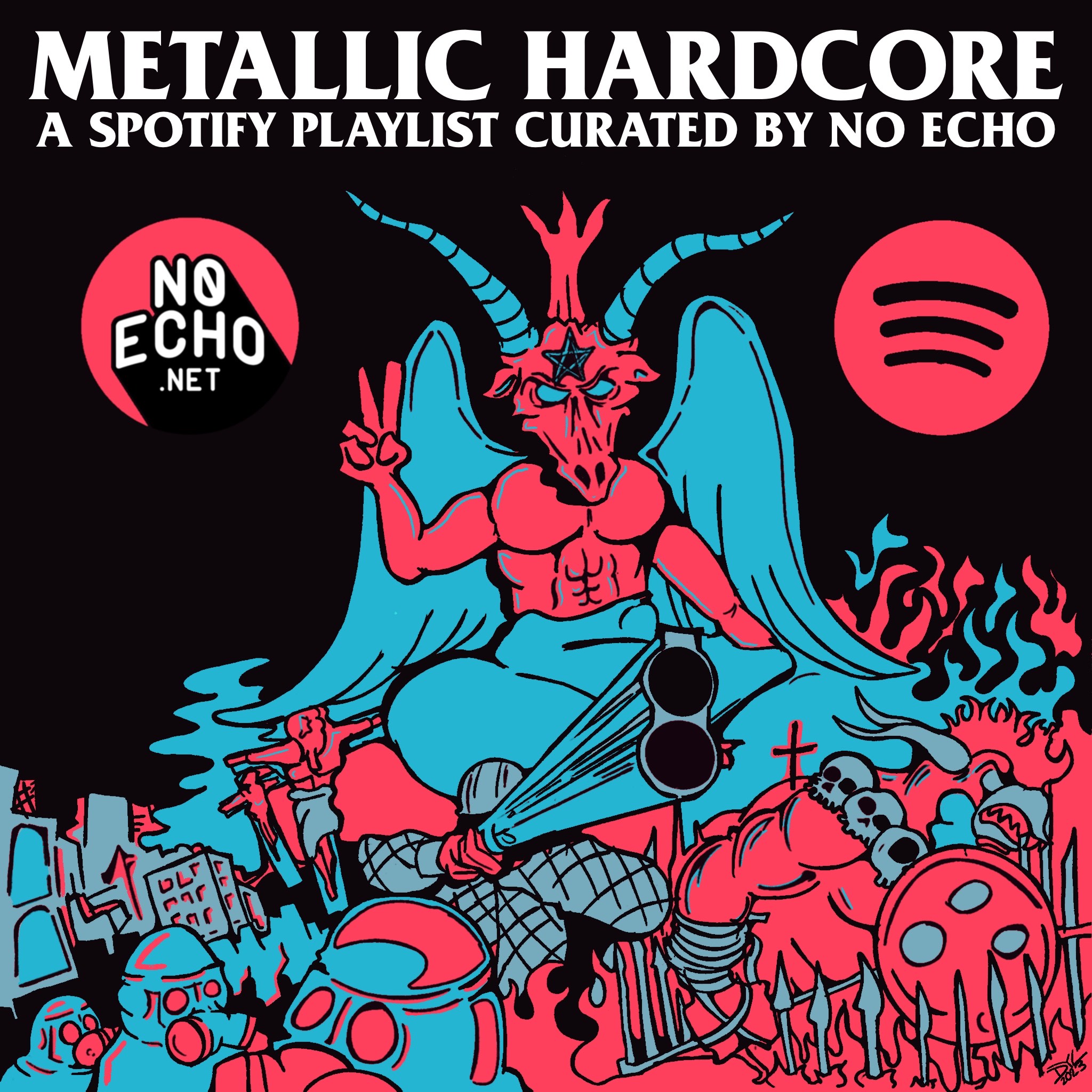 Tagged: ulamog