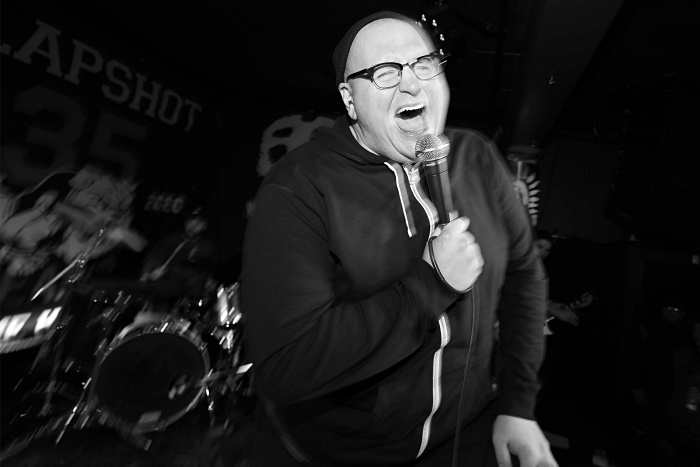 Though No Echo has previously covered them before, but if you missed that, Tuning is a Bay Area-based hardcore band that formed in 2018. Featuring musicians who have also played in such groups as Dead Hearts, Spirits, and Dying for It, Tuning has kept busy since then, touring with Slapshot along the West Coast, and dropping an LP in the form of 2019's Hanging Thread.
Now part of Indecision Records (Power Alone, Death by Stereo) family, Tuning is gearing up for the release of Defining the Purpose, their sophomore record. Produced by Zack Ohren (All Shall Perish, Sworn Enemy), the 8-song collection will be coming out next month, but No Echo got its hands on "The Lost War," a shot of anthemic hardcore that sets the stage perfectly for the new release:
Tuning vocalist Jeremy Smith told No Echo the following about the track:
"When I sat down to write 'The Lost War,' I originally had lyrics about the Heaven's Gate cult, but they just didn't 'ring true.' Although the lyrics were fine, I felt like they had literally nothing behind them aside from telling the story anyone can go one Wikipedia and learn. So, while we were tightening up the songs for recording, I really sat down and thought about how I feel and where I stood in the human condition.
"I thought about my choice of work and how I think it's best to try and help or serve others ( I work in higher education for a non-profit). We all have struggles and I feel compassion and empathy for those who struggle, in whatever it may be- mental health, being marginalized, human connection; the things that make us feel loved, respected, strong and human.
"I guess what I'm saying is that I recognize that we all fall down because of how we're treated and how we treat others and that, recognizing that no miracles are coming, we can help each other stop running and just be there to face the struggles that make life so difficult."
Defining the Purpose will hit stores on August 21 and is up for pre-order on both vinyl and digital via Indecision Records and Bandcamp.

Tuning on social media: Facebook | Instagram


***
Donate a few bucks to help with No Echo's operating costs:
***

Tagged: tuning