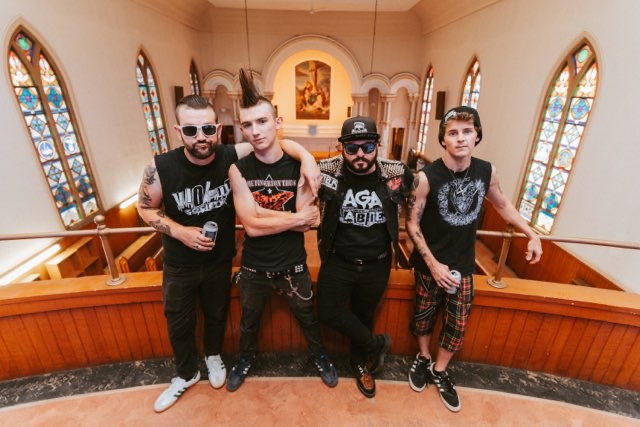 Hailing from Hostile City, aka Philadelphia, Pennsylvania, Stolen Wheelchairs specialize in a high-speed strain of anthemic punk rock that is as catchy as it is pissed off. The quartet has been compared to like-minded groups like Violent Society and the Casualties, and you won't get any arguments here.
With a refreshed lineup locked in, Stolen Wheelchairs frontman Oscar Capps IV got to work on the band's forthcoming album, The America.
Mixed by Benny Grotto at Mad Oak Studios in Allston, Massachusetts, and mastered by John Naclerio at New York's Nada Recording, the LP won't be out til next month, but No Echo has a track called "Denial" from the record that perfectly showcases the aforementioned anthemic side of the Hostile City crew:
"There's a new found maturity in 'Denial,' both musically and lyrically," Oscar tells No Echo. "I explore a paradox lying at the center of isolation, a state our post pandemic world knows all too well. It's something that doesn't go away with age or experience.
"The desperate internal monologue is paired with a mid-tempo anthemic drive, topped of with a soulful Hammond, more reminiscent of '60s R&B than a hardcore punk record, but somehow still manages to be the latter"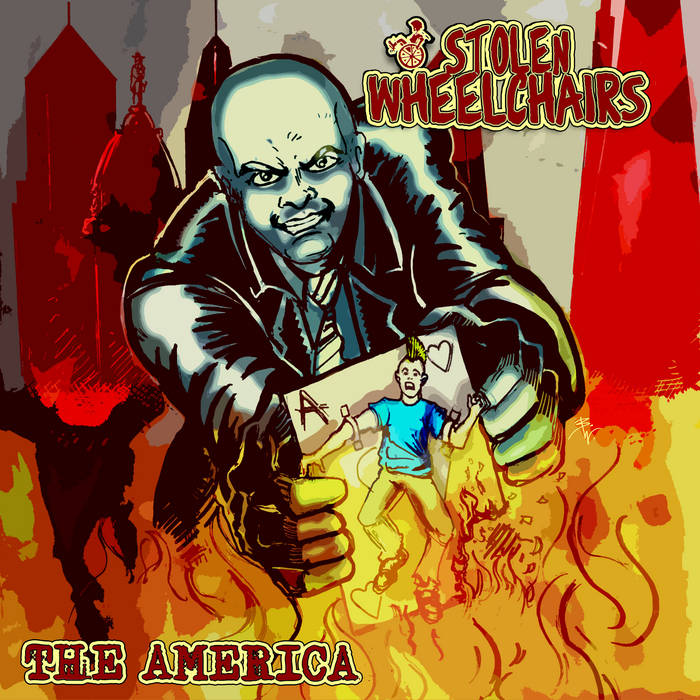 The America will be out on November 13th via State Line Records. Pre-order the vinyl/CD directly from the label, and if you prefer digital, Bandcamp will do the trick.
Stolen Wheelchairs on social media: Facebook | Instagram
***
Donate a few bucks to help with No Echo's operating costs:
***
Tagged: stolen wheelchairs