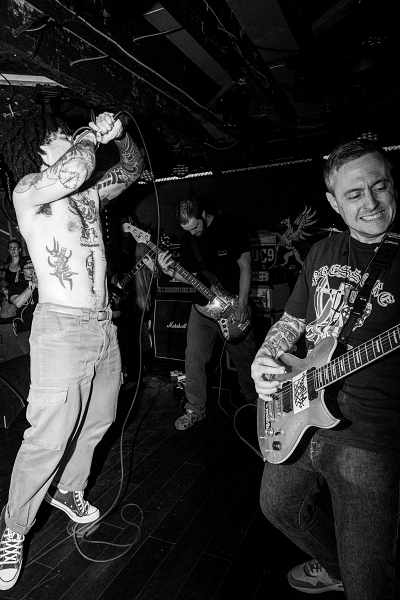 Demand is a hardcore punk band from Washington, DC who counts the bands Hard Stance, Visual Discrimination, Turning Point, and BOLD amongst their influences.
Started over the course of the COVID-19 quarantine mandates in 2020, the band began working on their initial offering, Demo 2021, which was originally self-released, followed by a physical re-release by Victorville, California-based record label Extinction Burst (Firestarter, Jade Dust, Interlocked) who has carved out a name for themselves with brilliant visual design (largely curated by label owner Raymon Ruiz's Daynamic Sound and Design) and an eclectic international hardcore roster focused on melodic stylings.
Nearly Human is the latest offering from Demand and is out now on 7-inch vinyl and digitally through Extinction Burst. Recorded at Viva Studio in Fairfax, Virginia by Matt Michel (NØ MAN, Cloak/Dagger, Majority Rule), the record contains five tracks of unrelenting hardcore punk by some familiar East Coast hardcore faces who provide the proof that they are true students of the game.
We dug into the content and context of the release with Brad, the guitarist of the band.
What inspired the impetus behind the band's formation?
The band started over quarantine. I just had a lot of ideas for songs floating around and hit up Zech (vocals) and Sarah (guitar) about starting something. Charlie (bass) and Jonas (drums) entered the fold shortly thereafter, per Zech's suggestion.
How did you get linked up with Raymon at Extinction Burst?
Raymon hit us up at the end of 2021 after hearing our demo and expressed an interest in working with us. Extinction Burst is a cool label and I felt a sense of connection and common ground with him after many conversations. It made total sense to embark on this journey together.
What are some of the lyrical themes on Nearly Human?
A couple themes interspersed throughout the record are:
Complicated relationships we have or have had in the past with people close to us (Chamber, Kishi)
The day-to-day struggle to thrive in a society that is actively trying to kill us (Badlands)
A more common idea we will always try to convey is our love for hardcore music, or conversely, singling out the nefarious attempts by certain people to manipulate and use the hardcore scene as a jumping off point for their own ends.
Tell us about the artwork for Nearly Human.
To be honest, no one in our band has a strong visually artistic sensibility and Raymon really helped us out here. I think the art is great and includes a theme that ties back into the demo artwork.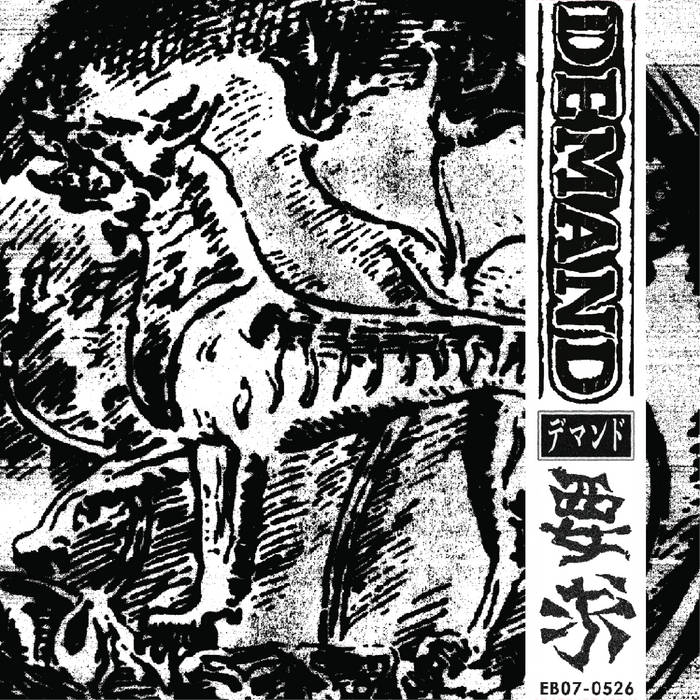 There are some references to Japanese culture in the band's aesthetic. Where does that come from or what brought that about as a feature to accompany the band's music?
We just have an appreciation for Japanese punk/hardcore and culture in general, even though that's not necessarily represented sonically. Extinction Burst brought in Japanese artist Kohei who runs West Ward Audio and Visual to help with design of the obi strip.
Tell us about the response to your live shows, thus far.
We've played about a dozen times and the majority of the shows have been awesome. We've been lucky to get the opportunity to play with some great and diverse-sounding bands, like High Vis, Praise, Grand Scheme, No Mas, Corvo, Deliriant Nerve, and Brain Tourniquet, Asesinato. Shoutout to the Chill Factory!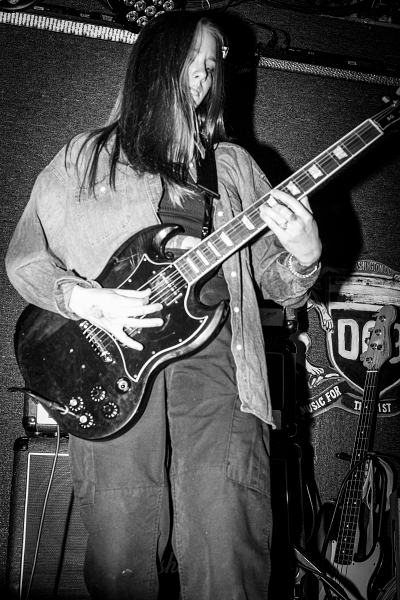 Do you have any plans to tour?
Collectively, we have a lot outside obligations right now that make it difficult for Demand to tour. We are hoping to do a couple of weekends in the near future, but extensive touring probably won't happen for the time being.
You released a demo in 2021 followed by a 7-inch in early 2023. Do you plan to continue to release short batches of songs or is an LP in the works?
It would probably make more sense for us to do small batches of songs, but we just really want to write an LP next. We have some good ideas already and are excited to take on that challenge. So I'm pretty sure the next release will be an LP.
***
Order Demand's Nearly Human 7-inch, Demo 2021 cassette, and pick up their merch from the Extinction Burst webstore.
***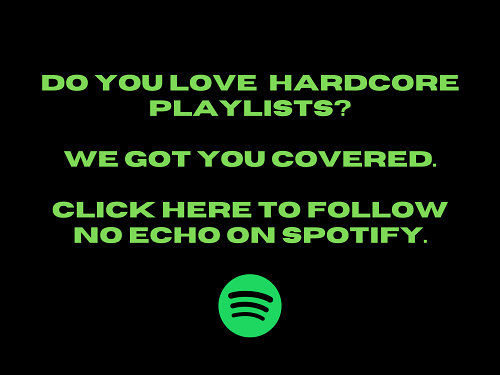 Tagged: demand