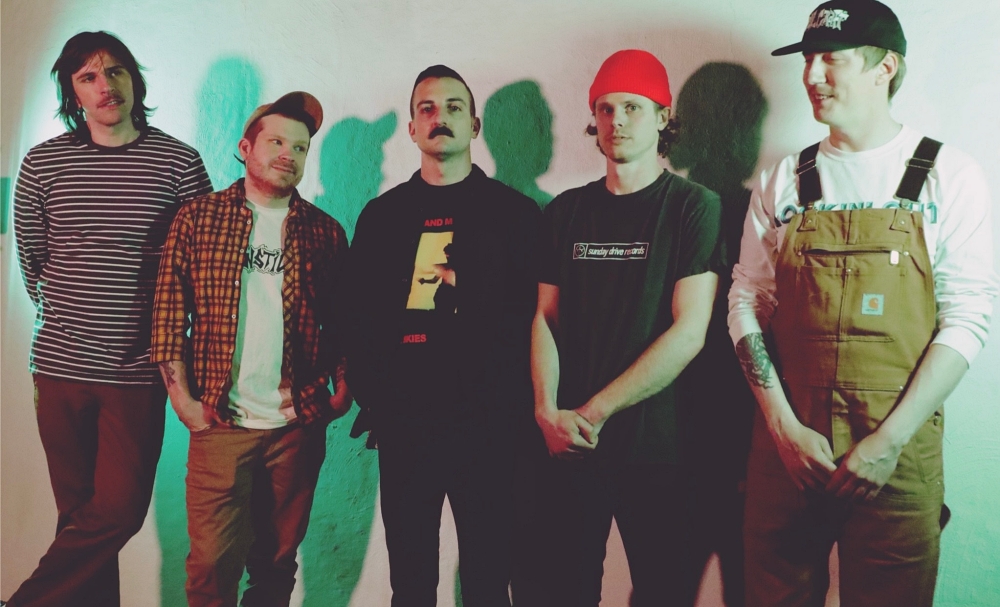 A phased-out guitar buzzing out a cactchy mothereffer of a riff kicks the song off and you're instantly hooked. That's the opening that greets listeners on "Ghost," a track I'm excited to share with No Echo's readers today from a new hardcore band called Squint.
The St. Louis-based quintet features musicians known for their work in such bands as Time and Pressure, Soul Craft, and Choir Vandals.
Bound together by a shared affinity for groups like Turning Point and Rites of Spring, Squint officially began working together in the fall of 2021. Their melodic yet dissonant songs sound fantastic blasting out of the speaker, making you bob your head and tap your toes with every coming guitar riff. It's radio-ready in a way, but let's not get ahead of ourselves here.
Squint will be releasing their debut EP, a 5-track banger called Feel It, next month, but the guys blessed us with the early listen to the aforementioned "Ghost" to serve as an introduction to their new endeavor:
"The underlying theme of this EP, which is no secret reading its title, is the idea of truly feeling emotion, whether good or bad," says Squint's Brennen Wilkinson . "It feels a part of human nature to run from the things that cause us pain and, in some instances, the things that cause us happiness. But it's always been interesting to me, because the things that make us feel are the things that make us human.
"Are we just running from this whole experience? Living without feeling can feel like watching a movie in fast forward: you're seeing it all, but you aren't taking any of it in. And in life there is no rewind button. The idea of being present and really working through whatever it is you're feeling, getting the most out of whatever this human experience is, that's the underlying theme of this record."
Brennan continues: "'Ghost' is a song about cutting ties with someone because it has become too exhausting for yourself to sustain a relationship. It's about understanding that, even if someone meant something to you once, they are not your responsibility, nor are their choices or actions.
It's about understanding that you are not a selfish person for just loving yourself enough to not undergo abuse anymore. Not everyone in this world wants to be happy, and it's important to know when to shut the door on those people and move on with your life."
Feel It will be released everywhere digitally mid-April 2022 with plans for physical media to follow.
Squint on social media: Facebook | Twitter | Instagram | Bandcamp
***
Help Support What No Echo Does via Patreon:
***
Tagged: soul craft, squint, time and pressure