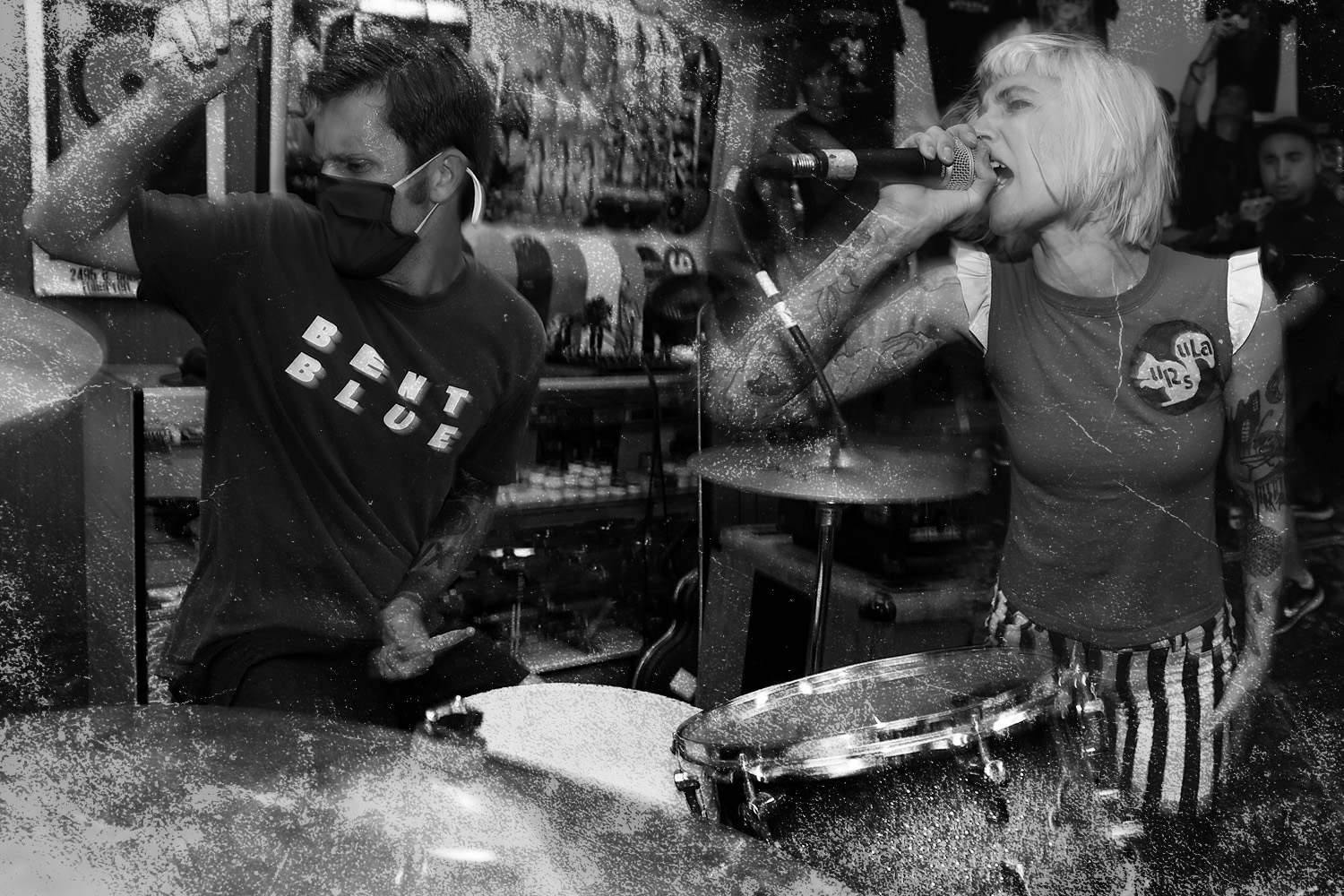 No Plan was formed by two huge fans of '90s pop-punk: Matt Ants of Headcount and Eva Hall of Power Alone.
Wanting to celebrate and explore writing music in that spirit, the pair of Southern California-based musicians got to work on the material. Not suprisingly, the material they crafted together is oozing with melodic hooks.
After recording five songs earlier this year at Buzzbomb Studios with Paul Miner (New Found Glory, H2O) to track their debut EP. Now fleshed out with Dave Itow (Berthold City), Whitney Marshall (Ursula), and Shane Grimsley (Bent Blue), No Plan is ready to get to work.
No Echo chatted with Matt and Eva to learn more about No Plan. We also have the self-titled EP streaming for you below!
How did this project come together?
Matt Ants: I think I had the idea during the "lockdown" era. I wasn't working much and obviously wasn't doing any typical band stuff like practicing and playing shows. I really just wanted to do something new and fun. I asked Eva about doing a recording project and she also seemed eager for some sort of outlet. So we started writing stuff and piecing songs together back and forth through emails.
We know the era you guys were inspired by, but was there any specific band you had in mind (vocally or musically) when you began writing for No Plan?
Matt: I think one of the primary bands we connected on and talked about a lot at the beginning was Pinhead Gunpowder. I'm not sure we were necessarily trying to pull off that sound exactly, but that was definitely a big influence. I also love bands like This Is My Fist! and Ambition Mission... oh, and I was listening to a lot of Ergs! at the time. So all those influences are there, but ultimately I think we were just going for really straightforward, simple, melodic punk.
Eva Hall: I do love Pinhead Gunpowder and Screeching Weasel, and parts of the songs Matt wrote reminded me of both those bands. Vocally, I wish more than anything that I could just sound like Jason from Kid Dynamite, but I wasn't blessed with such talents, so I just kind of drew inspiration from all those bands and did my own thing.
It's just you and Matt on the recording, did you always have the goal of finding other members and expanding this beyond a recording? How did the other members come into the fold?
Matt: Initially we talked about this just being a recording project and possibly getting some people together to play a show or two. But the more it started to come together I think we both really liked the idea of being a little more active than that.
I met Shane fairly recently from playing with his band, Bent Blue. I knew he was a good drummer and liked poppy stuff so it just seemed like a good fit.
Eva: Years ago, Whitney (from Ursula) and I talked about starting a pop-punk band but it never worked out, so it seemed like the perfect opportunity to get her involved in this band. We also asked Itow (from Berthold City) and he was down to play bass! I think it will be super fun to play this kind of music with this group of people.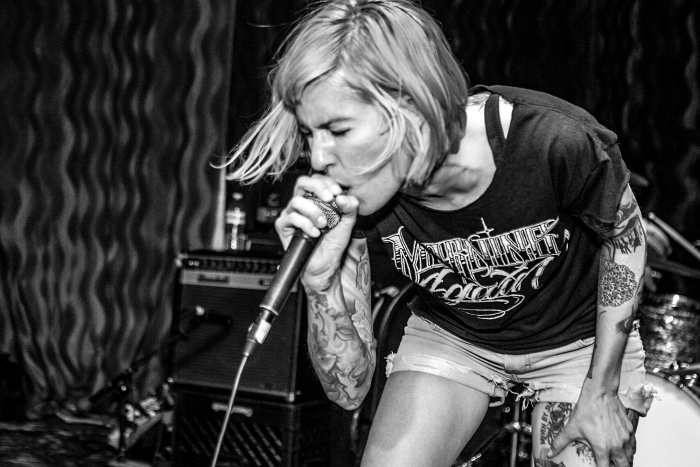 With members of your other bands so spread out geographically, do you see No Plan as something that may play out a little more often as everyone is based in SoCal?
Matt: We're all in SoCal, but we're still pretty geographically spread out. Aside from that, everyone in the group has other bands and obligations. So we won't be incredibly active, but we definitely want to get out and play shows when we're able to.
Eva: Yeah, even though we're all in other bands, I still think it will be more possible for us to play shows here and there, so I hope it will fill the void in my life that started when the pandemic began!
***
The No Plan EP is available now on vinyl and digitally via Indecision Records.
***
Help Support What No Echo Does via Patreon:
***
Tagged: headcount, no plan, power alone