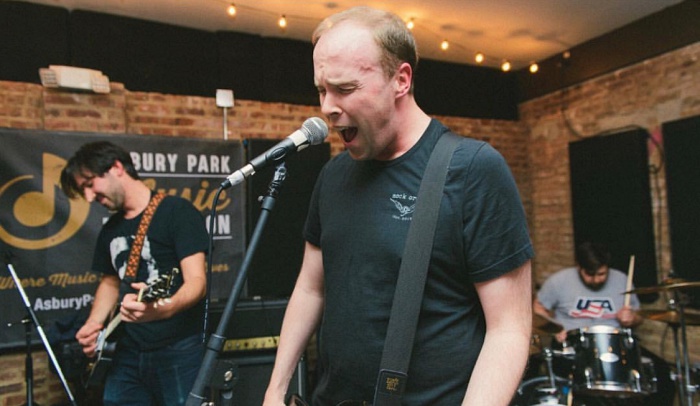 Growing up in the Queens borough of NYC, I spent a lot of time on Long Island with friends throughout my teen years, and once Black Army Jacket got together in the '90s, I had the pleasure of playing a ton of shows out there. I bring this up because I'm intimately familiar with the tons of killer bands that have come out of that region throughout the decades. Somerset Thrower is one of the newer acts coming out of the Island that I've become a fan of in the last year or so. The band's emo-tinged melodic rock sounds like a million bucks blaring out of my car speakers.
"The Long Island scene was super important to us growing up," Somerset Thrower guitarist/vocalist Frank Traficante tells me about the group's hometown area. "I started going to local hardcore shows with Tim, Vitalo, and other friends when I was about 14. We frequented spots like Free Space, TGIF, and random VFW halls every weekend. I grew up seeing bands like Kill Your Idols, Celebrity Murders, Crime in Stereo, On the Might of Princes, the Movielife, Indecision, Agent, Capital, and others. Somerset Thrower bassist Conor Freeman also chimes in: "It was a scene that felt inclusive and very nurturing in that it made everyone want to make a go for it and play what they wanted to hear. The guys from past prominent bands were starting new bands and playing with kids who were just finding their sound, it helped cement a tight-knit community.
Released last summer, Godspeed is Somerset Thrower's debut full-length and it's urgent and nostalgic at the same time. No, this isn't a band merely regurgitating the sound of their favorite '90s records, but it's not hard to hear that flavor in what they're doing. What I love about what these guys are doing is that they're marrying the kind of stuff you would hear on college rock radio and MTV's 120 Minutes with the more radio-friendly hits of that era. I ask guitarist John Stippel about Somerset Thrower's songwriting approach and if they initially set out to go in that direction or if it happened organically. "I would say that happened more organically over time," the guitarist says. "It's probably a byproduct of growing up in that era.
"We were music-obsessed kids in the '90s witnessing all of that 120 Minutes stuff, but we were also listening to K-ROCK and WLIR [both influential NYC area radio stations]. Now, I would say we listen to the more obscure stuff of that genre/decade, but the radio rock stuff is permanently ingrained in us from our youth. When we started the band, we really didn't have a clear idea of what we wanted to sound like. We knew we all liked the same type of bands and that was enough to get us in a room playing together."
I bug Frank for some specific influences: "I think we were initially influenced by bands like Fugazi, Seaweed, Garden Variety, Vitreous Humor, Silent Majority, and others in that vein." Ah, you can't go wrong with those.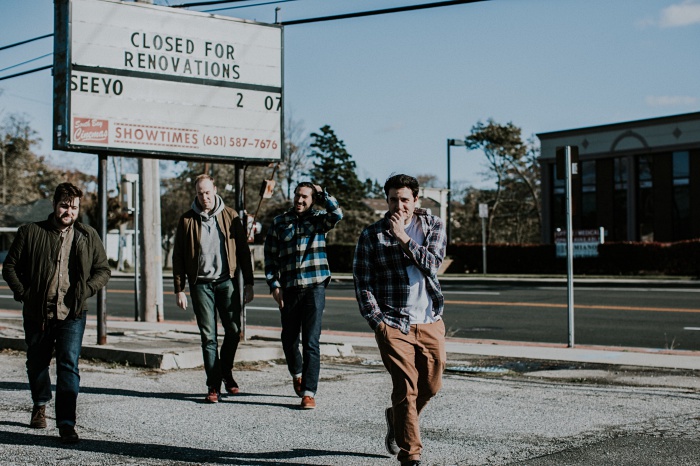 Since I'm already chatting with them, I ask Frank what the significance of the band name is. "Tim and I were hanging out watching a Beatles documentary that my girlfriend had recently bought me. It was around the time we had all started playing together and were trying to come up with a name. The song 'Being for the Benefit of Mr. Kite' was being discussed in the movie when we came up with the idea. The story goes that McCartney had all these songs already written for the Sgt. Pepper's Lonely Hearts Club Band album, while Lennon was being lazy, doing drugs and not writing much. He started looking for inspiration in the things around him and came across a 19th-century circus poster. He literally took all of the lyrics directly from the poster in a pinch to come up with a quick song. You can find 'The Celebrated Somerset Thrower!' printed on the poster. We thought it might make for a cool name and it ended up sticking. 'Mr. Kite' was banned from the BBC in 1967 because they thought it was about heroin. Yes, we are Beatles freaks."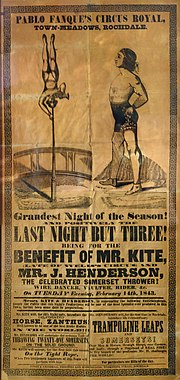 Although it did happen back in the '90s, it's even more common to see hardcore bands playing on the same bill with melodic outfits like Somerset Thrower these days. I ask the guys if they've found that to be true in their experience so far. "When we first started playing shows, there weren't many local bands that we sounded like. Iron Chic took us under their wing and got us on punk shows early on. As we kept playing shows and recording, we started getting offers with a variety of different sounding bands. John Scanlon played a major part in supporting us and getting us on cool shows. John adds his perspective: "For us a band, we are little outside of the typical genre definitions, so it has been a really nice thing for us. We are able to play hardcore shows, punk shows, rock shows, whatever comes our way and we don't really feel out of place."
With such a hook-driven sound, it's not hard to imagine Somerset Thrower gaining a much bigger audience if they put the road work in, but adult responsibilities can be a motherfucker. "We're really not in a place personally to do the band full-time, but we are completely committed to doing it as much as we possibly can," Frank tells me. "We have some pretty great shows lined up for the first few months of the year that we are excited about, and we're hoping to release some new music this year. We did a few out of state shows in 2018, and we're definitely looking to play new places in 2019 as well." Conor doesn't disagree: "We're in a nice place where more people are hearing us and we're beginning to write new material and want to focus on getting that recorded."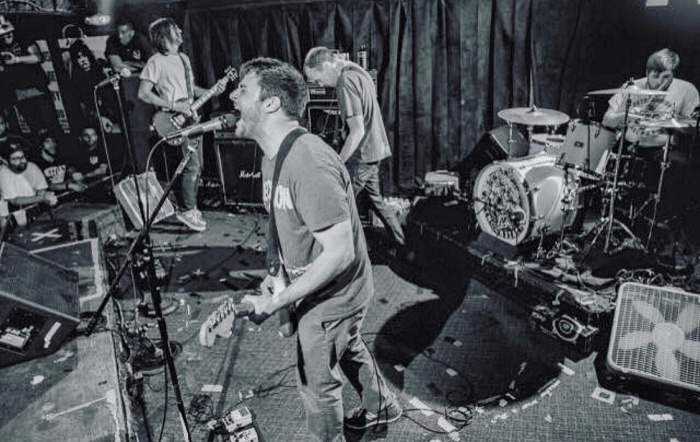 As my conversation with the Somerset Thrower folks comes to a close, I finish out with an important question: what's your all-time favorite Long Island band/record?
Frank: (tie) Garden Variety, Knocking the Skill Level and Silent Majority, Life of a Spectator
Conor: On the Might of Princes, Where You Are and Where You Want to Be​
John: On the Might of Princes, Where You Are and Where You Want to Be
***
Godspeed is out now via Dead Broke Rekerds. Somerset Thrower can be found on Facebook, Twitter, Instagram, and Bandcamp.
Tagged: somerset thrower