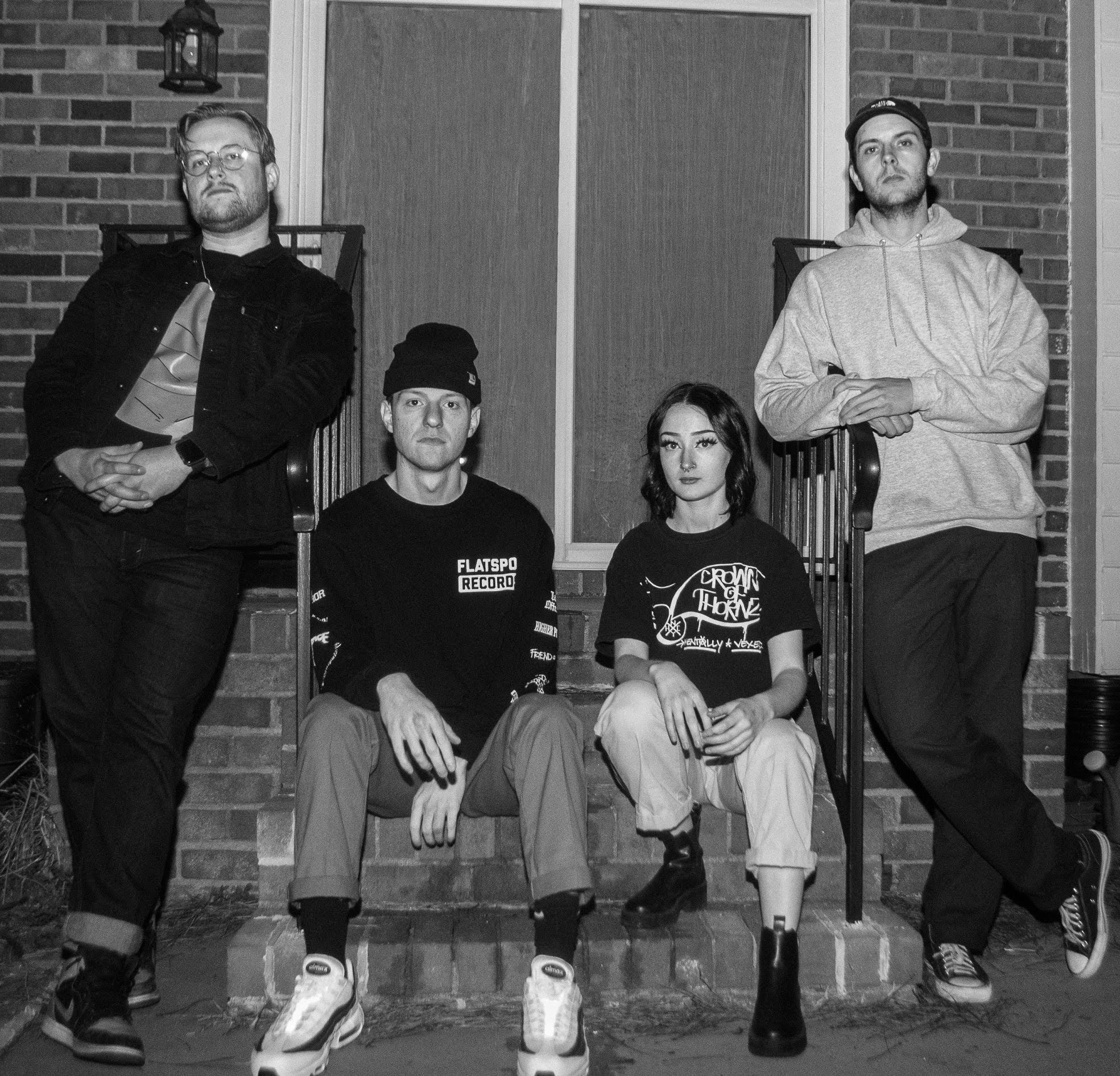 I first covered No Other Way back in early 2020, introducing No Echo's readers to the band's ferocious take on hardcore. At the time, I gushed about the Richmond, Virginia outfit's 4-song debut release, Slow Violence.
"Pretty much the backstory of No Other Way is me hitting up Dewey [Zei], who sings in the band, to see if if he wanted to start a vegan straight edge band that sounded like Carry On and American Nightmare," drummer Jamie Davis told me back in 2020. Since then, the group dropped a 3-song self-titled release on their Bandcamp page, and played shows again as soon as things opened up.
But the most important development of all was No Other Way landing on the radar of Mike Hartsfield of New Age Records (Life Force, Cold Shoulder), who became a fan and struck a deal with the hardcore band. The influential label began operating in 1988, releasing titles by such hardcore heroes as Unbroken, Mouthpiece, and Strife throughout the years.
New Age Records will be releasing the 2021 No Other Way 3-song EP on cassette, along with an exclusive t-shirt to celebrate the reissue. Mike also told me that the band will be releasing a new 12-inch EP later this year called Some Things Never Change.
Haven't heard No Other Way yet? Check out "Murder" from the cassette below and see why Mike wanted to work with the young combo:
"The song is about people who always give me excuses of why they aren't vegan," Dewey told No Echo about his "Murder" lyrics. "I don't care because it's just that. An excuse. I don't care what you have to say in a attempt to justify something where you feel blame.
"It's about people telling me how I'm guilt tripping them when I talk about factory farming. I'm just telling you facts. You feel guilty because you aren't doing anything and you know you should."
Pre-orders for the 3-song cassette and special limited edition shirt start today (March 17th) at 12pm PT via New Age Records.
No Other Way on social media: Instagram | Twitter | Bandcamp
***
Help Support What No Echo Does via Patreon:
***
Tagged: no other way