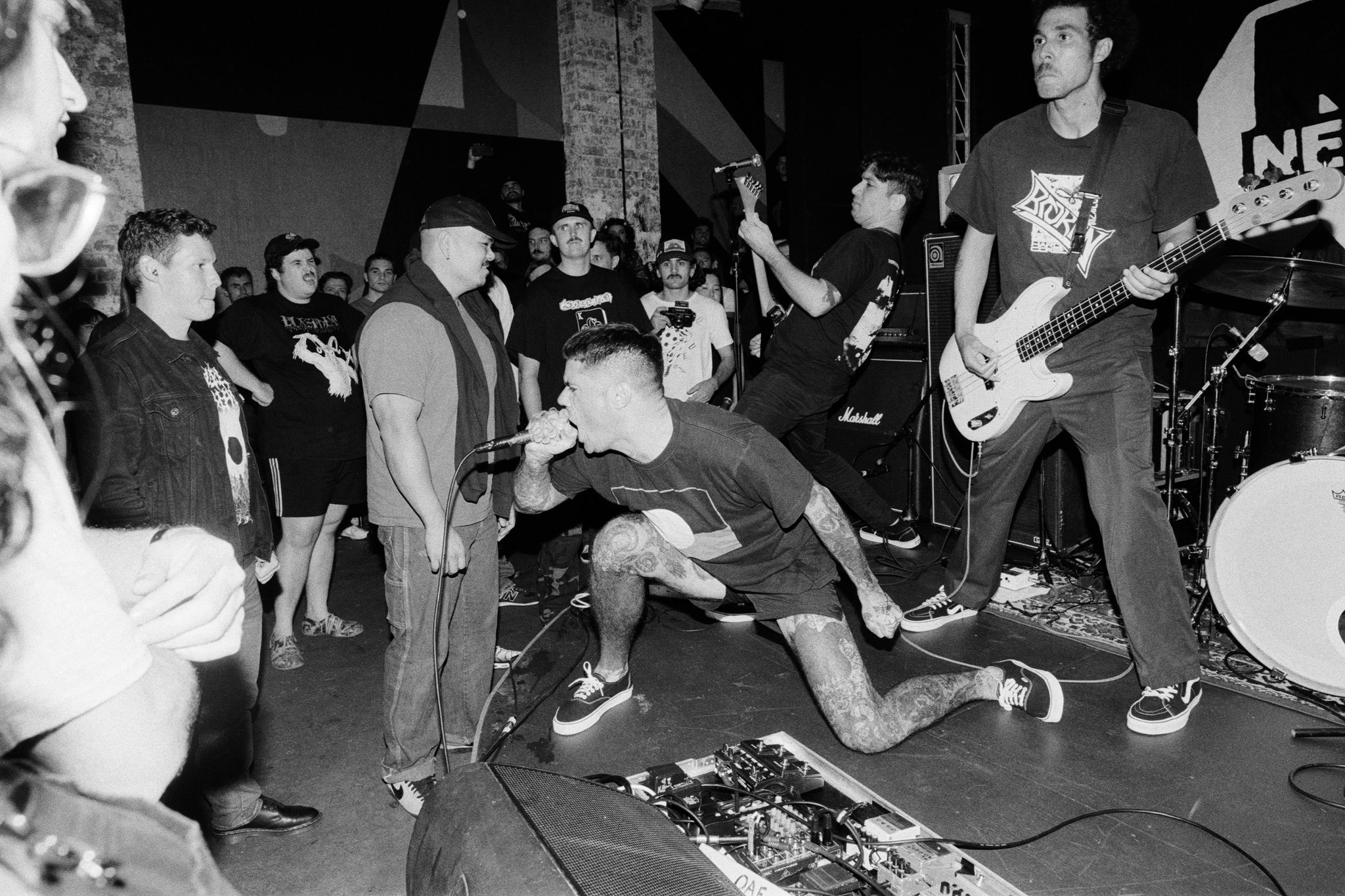 When Last Ride Records drops something new, I always take notice. The Australian label is behind some of my favorite newer hardcore in the last few years, including sick titles by such bands as AWOL, Toy, and SPEED.
Their latest release is Drip Fed. Misled., a 3-track EP from Nerve Damage, a hardcore unit I've had my eyes on since their Never Healed cassette back in 2016. "Nerve Damage started based on a band we had begun for our friend Ryan to sing in," Nerve Damage vocalist Shaun Allen told me via email. "Ryan ended up going away and we had a bunch of riffs and some ideas to work on so we shuffled around and started again.
"Since then, we have grown in size members wise as we all get a bit older and real life gets in the way. We book shows and figure out who can play what and go from there."
The title track to the EP features a guest appearance from Joel Birch of The Amity Affliction:
In my email, I asked Shaun about the Nerve Damage style direction. "We started this band tuned in E-sharp standard and I think it's continually evolved and changed to where it is now. Maybe down-tuned/mid-paced hardcore/punk is our descriptive?
"Influences are wide and varied. Every few months we make a new playlist amongst ourselves and it's got everything from D-beat, crust, and hardcore to dark wave, electronic, rap, and soundscapes on there. The best part of having so many members who are all very different, is always being introduced to new music through each other."
Heard below, the Drip Fed. Misled. EP features a reworking of an earlier Nerve Damage song called "Unease." The refreshed version is a collaborative track between Nerve Damage, Buzz Kull, and 3ndles5, making it a hardcore meets electronic music mash-up that packs an unnerving energy to it fitting of its title:
Shaun is clearly psyched on the Nerve Damage creative union: "I'd really to touch on the importance of collaboration if we could. I feel very lucky to have peers from other genres share the same ideas and visions as us. Working with Buzz Kull and 3ndles5 with a great experience and they understand exactly what it is I'm trying to say with not only the music, but the lyrics.
"As much as they might not be typically 'hardcore/punk' with their projects, we share the same ethos and mentality when it comes to what we are making and what we are saying."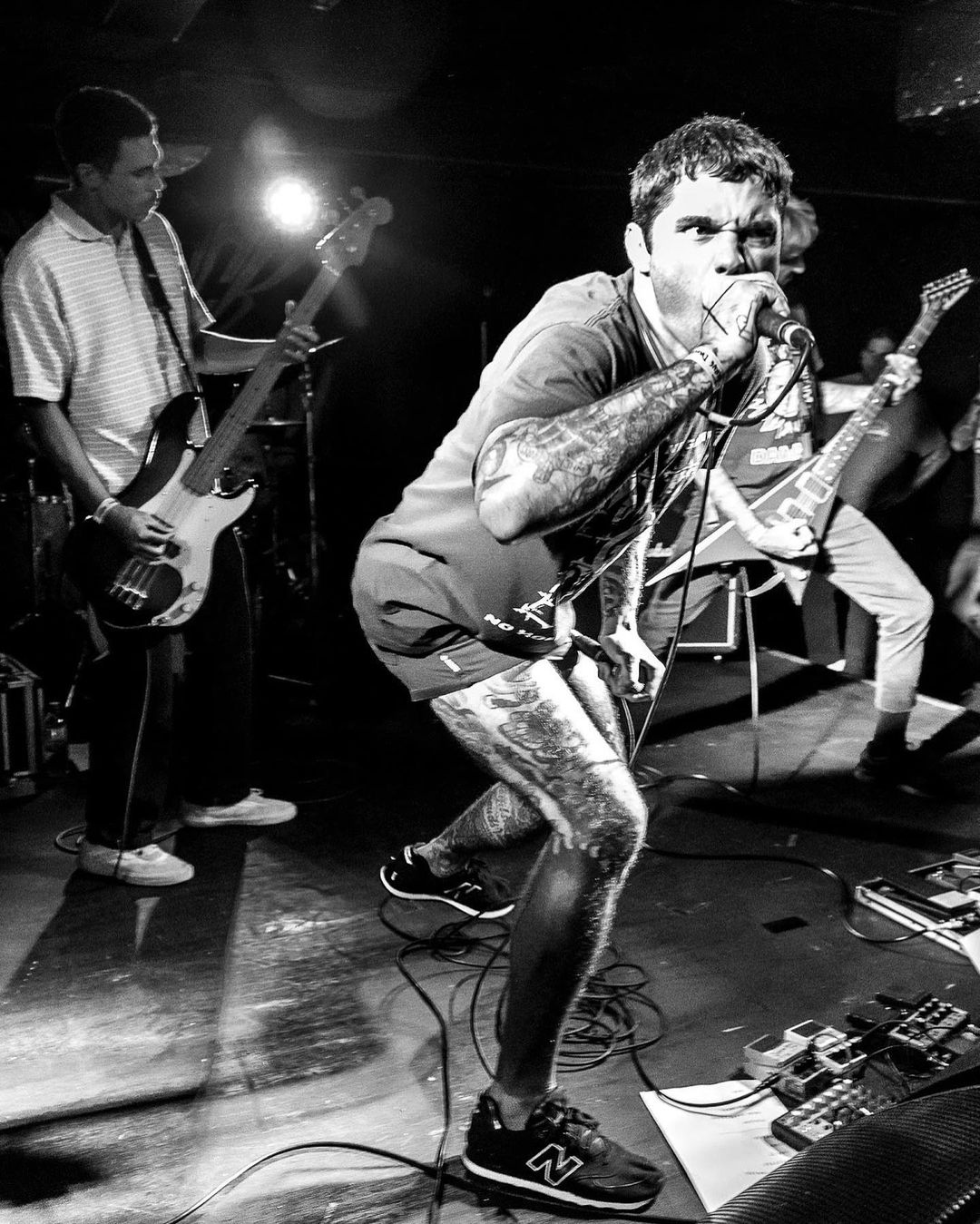 Shaun broke down his thoughts on the current Australian hardcore community. "Our local scenes are now spread between many towns/cities. Hardcore and punk shows seem to be growing again and everyone is getting wild. Everyone's hungry for that energy at the shows and disheartened with the reality of the world right now.
"AUSHC/punk is slowly getting more the recognition it deserves on a global scale and that's something I think has been a long time coming. Everyone should be checking out labels and the scenes around them: Last Ride Records, Winter Garden Records, Life.Lair.Regret. Records, Televised Suicide, Lulu's, and Best Wishes Records."
And Shaun's final thought in our email exchange pretty much sums up my reason for running No Echo:
"Now is the time for everyone to start a band. Put three chords together with some friends and get it moving. Support your local scenes and each other. Start a zine. Take photos. Go to shows!"
Drip Fed. Misled. is out now via Last Ride Records.
***
Help Support What No Echo Does via Patreon:
***
Tagged: nerve damage