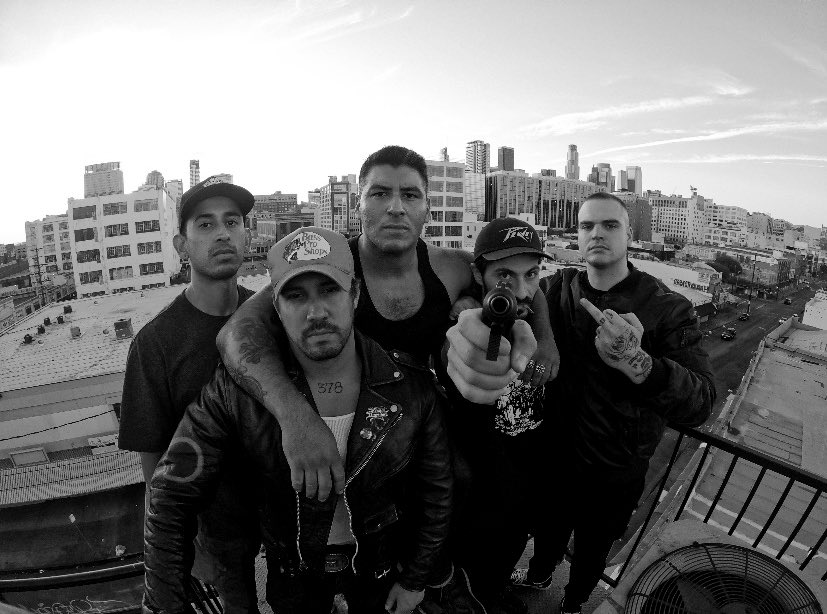 The Los Angeles scene in 2021 showed every hardcore scene across the country how to truly come out of the pandemic with its guerilla style live shows in late April and early May, high energy releases from bands such as Dead City and Human Garbage, and an apocalyptic vibe that has become characteristic of the metropolis.
When I think of old-school hardcore punk I tend to think back to my first time listening to Black Flag's Damaged in high school and what it did to my mind back then, I knew I needed more and I knew Cali was a different breed of human than what I'd witnessed on the East Coast.
Law of Power continues that history of volatile hardcore from SoCal that I grew up on and makes it seem all the more violent and crucial to describe the signs of the times out there. Shit is really hitting the fan out in LA in ways the rest of the world hasn't seen for nearly 30 years.
The band was born out of the quarantine, a time which affected California and the rest of the world immensely. While things were bad all across the country during the pandemic the news out of California was always grim from 2020 to 2021. The state was the worst victim of the housing crisis, unemployment rates skyrocketing and homeless people being displaced by bloodthirsty civilians every day, it was troubling to see California in such a state but these issues seemed to make the hardcore scene far beyond driven once the idea of shows was even thought of.
Speaking with vocalist Henry he stated: "I lived with Chris [guitarist] and our homeboy Alex moved out to LA from Kentucky and we just started writing music during lockdown. We're a lockdown band." A lot of great music has been spurred out in the last year from being cooped up in our houses as bands have released music that has sounded angrier and angrier towards the dogmas of society, the government disregarding the needs of the many and the general stupidity of other citizens.
Law of Power's songs from their 2021 debut EP display a certain venom that mixes the heavier hardcore punk sound of modern day but with the clarity and succinct statements of old-school hardcore bands:

"I was really leaning towards Sheer Terror and Criminal Instinct for sure. I'm a huge Oi! guy, I like lyrics about beer, violence and drugs. Story of my fucking life right there." Henry stated when talking about their influences. The Oi! influence on the band particularly shows on their song "Hate That I Love It" which details the livelihood the members truly experience on a day to day basis.
Lyrics such as, "Hanging from threads while I'm playing with knives/Keys meet my face til I lose track of time/I still go to work, I'm doing just fine," describe a situation that many in the working class find themselves in, pushing their vices further and further as their job kills them everyday. It's never a pretty picture and the members are not shy about sharing this reality.
"Me and Henry both connect on a level because we live a life of grit and grime a lot. So, we're just super influenced by our surroundings at home with how you gotta hustle just to stay alive. Sometimes LA is really nice but we're constantly surrounded by chaos and violence," states Chris when asked about the effect the current environment in L.A. has on the band. Everyday they walk a thin line that could easily send them spiraling downward into the abyss, a lot of people claim to know what this life is all about but the guys in Law of Power really do it.
Every chord, lyric and drum beat that Law of Power blasts on their EP is caked in the fiery hot, blood stained Los Angeles concrete and they're smashing your face into it every second of the six-minute ride.
The opener, "We Are The Hounds," starts off with a slowed and heavily reverbed sample before a brick layered two-step begins moving into a fast two step. Henry's lyrics about beating down weak and feeble minded individuals who test him gives even more weight to their name. Not only is this a test of will but a display of sheer power and force that all of them have earned through the hard lives they've lived.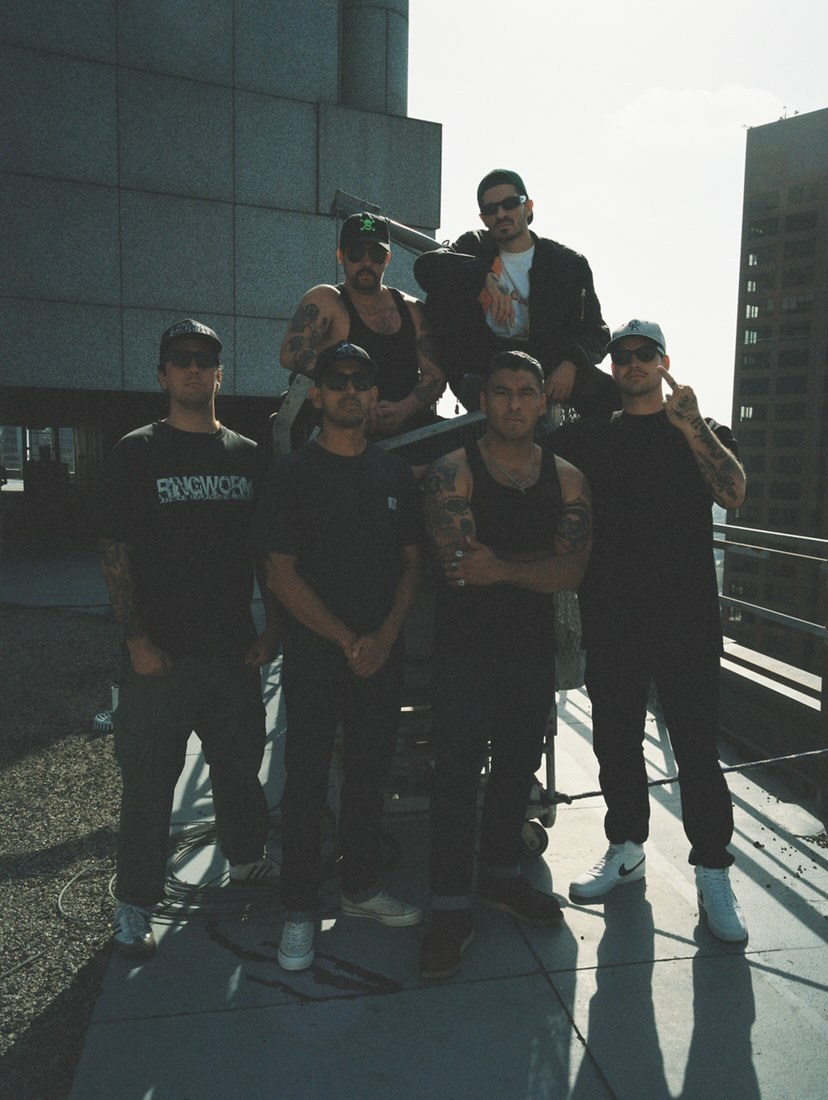 Soon after discovering them, I saw Law of Power play live and my eyes were drawn even further in their direction. Since I started doing No Echo features I'd wanted to interview a band from Los Angeles because to hear about how crazy the scene is out there from those who were building it. My dream came true when Law of Power was announced for a 3-day tour of New England alongside bands such as Buried Dreams, On Broken Wings, Pain of Truth, and Colin of Arabia.
During the time leading up to the Worcester show I had been trying to pinpoint how I'd describe the band's sound for a write up such as this and it finally became clear when I got to see them that Sunday. Opening up with Death Threat's "Dead at Birth" was when everything about Law of Power became clear to me. Death Threat's sound was heavy as hell with lyrics that reflected their lifestyle through the crystal clear vocals of Aaron Butkus. I feel if you plopped Death Threat into L.A. you'd have probably gotten something that sounded a lot like Law of Power.
The energy in the room exploded like a hand grenade when they busted that song out as well, it was a perfect beginning to a pummeling set. Surprisingly this was only the band's eighth show but they played as tight as one that has played for years. "Nobody died or ended up in jail so I'm cool with that," stated Henry when commenting on the three day run of shows they played on the East Coast, their first time playing this side of the country.
The band's run of shows turned out great which gives hope to even further tours across the states for the L.A. powerhouse. "After this weekend the kind of opportunities that get presented to us through great friends and people we know, getting to connect with people across the country is really cool," Chris said on the weekend they spent in New England.
Right now the band is putting together another three song release through Flatspot records. "We're gonna be putting it out on cassette through Flatspot Records this year. Ricky and Che are the homies, they've been really good to us," stated Chris. Be sure to stay up to date on the release in the coming months. The band will also be playing shows throughout May and June:
Law of Power is on the warpath and their fury is being felt all across the scene. You'd all do best to stay up on them and follow their every move because they bring that LA heat, grime and anger that few survive through but many endure.

Law of Power on social media: Instagram | Twitter
***
Help Support What No Echo Does via Patreon:
***
Tagged: law of power