With their Underdogs II compilation and recent signing of Tennessee band Gumm, Dog Years Records has been on a roll as of late after being on a long hiatus. The label is at it again, and this time they've centered their attention on Jocko, a Nebraska band that marries the propulsive attack of hardcore with the vocal flow of '90s hip-hop. "We started in 2016, when our drummer, Cameron, got us all together," Jocko vocalist Jacob Adams tells me about the group's formation. "It clicked right from the jump, we started writing, playing shows, and recording. Since then, we've rocked a lot of basements and DIY venues, those are our bread and butter, where the parties at."
Dog Years Records will be releasing Jocko's late 2018 full-length debut, Expression, on vinyl, and as the conversation shifts to the combo's musical DNA, Jacob offers some insight. "I'd say we draw a lot from '90s hardcore punk and golden-era hip-hop. The originators of the art forms. But we all have such varied taste in music, I know I can say we're all interested in different, obscure, wild styles. If you'd take a road trip with us you'll hear a lot of Leeway and Gang Starr between arguments over Guns N' Roses.
Speaking of Jocko's varied sound, I can see the band playing on a wide cross-section of shows. I ask Jacob how that has been so far and if he's found that certain crowds reacting better than others. "It's been all love from the hardcore community. We had the opportunity to play a few fests this last year, which was so dope. We've also played with some really talented hip-hop artists in Chicago and at home.
"One thing I love about this band is bringing punk and hip-hop fans together for shows. There's strength in numbers and knowledge through understanding. As long as peoples necks are snappin' and bodies are moving, we're happy."
As you can see in the cover art to Jocko's Expression album below, there's a very distinct visual approach to what the band is doing. "Right, well I do believe three or four members of Jocko have partaken in the illicit activity known as graffiti writing. To be honest, we all just love art and breaking the law. As far as our visual direction, we like to be funky, fresh, and different. A lot of cats mimic the next man, so unless you have a hollow bomb logo, I'm probably unimpressed."
Jacob gives me the background story behind his band's new label deal: "Dog Years reached out after hearing our LP, Expressions, and said they wanted to put it out on wax. We said 'fuck yeah!' We're currently working on wrapping that up and hopefully planning a tour for the release. We're hyped to be working with a label in the Midwest made up of good people."
So, what's going on in Omaha right now, and what are some bands we should all check out? "Something is always poppin' in River City! The scene always fluctuates. I feel that right now the noise/industrial scene is getting quite a bit of attention. There's also a vibrant jazz and hip-hop community that's been flourishing in North Omaha's DIY spaces. As for bands, I think y'all should check out, I'd say Histrionic from Lincoln is a current favorite."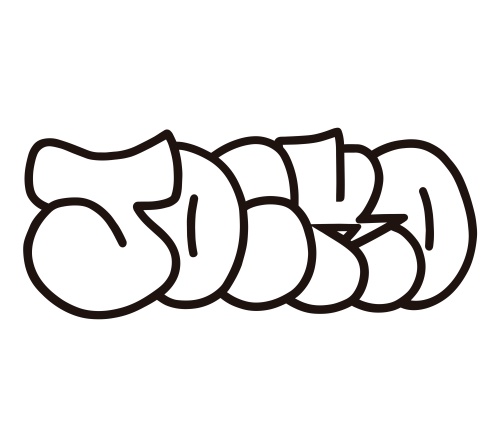 Stay tuned to Dog Years Records for the vinyl release of Expression, which will be out later in 2019.
***
If you're shopping for vinyl, CD, and cassette hardcore titles, head to No Echo's partner store, Reverb LP, to see what they have available. Every purchase you make helps No Echo with site costs.
Tagged: jocko