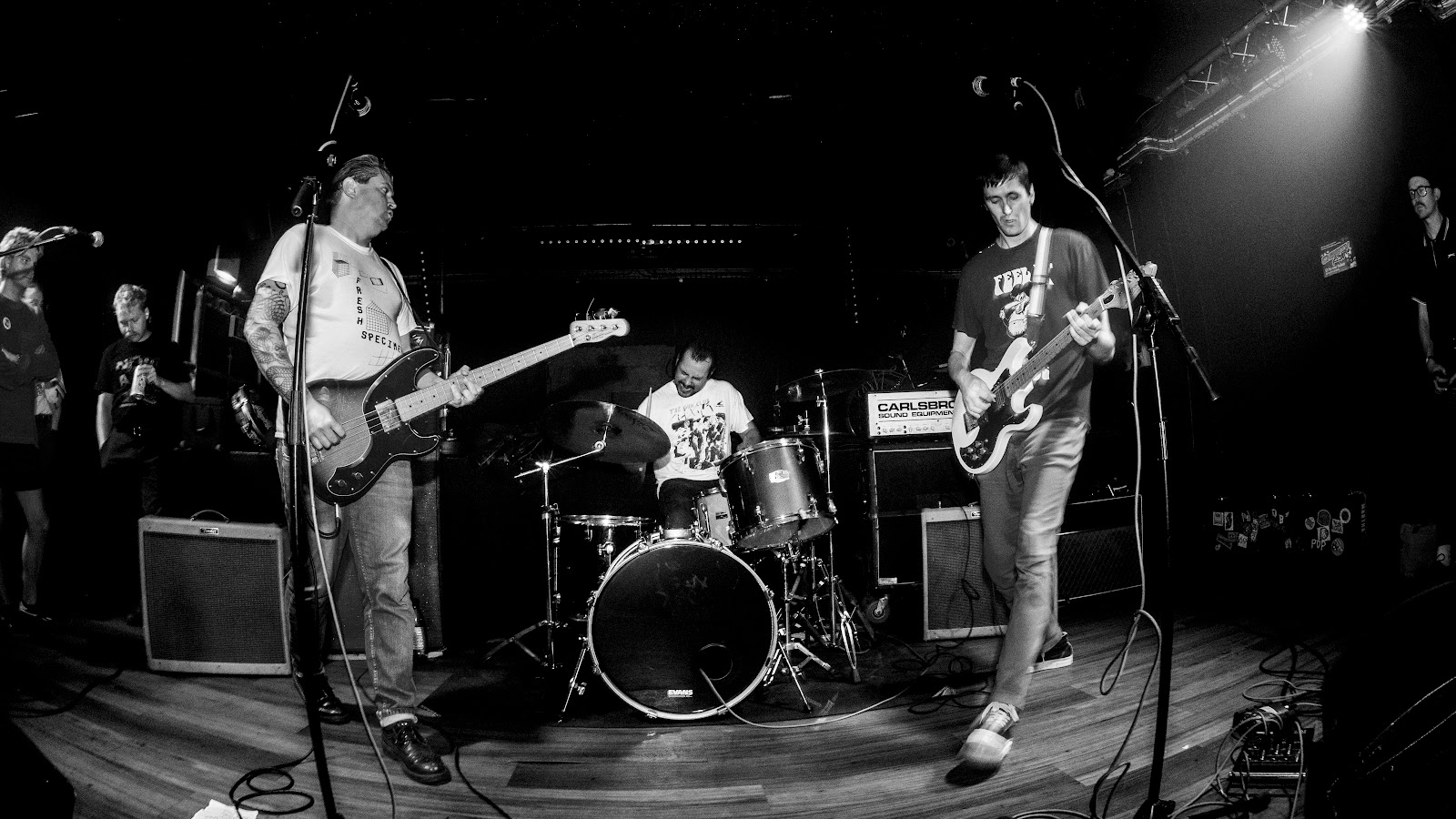 Crew Cuts have graced us with yet another summer shape up. The UK-based label's continued run of bangers with today's premiere.
In advance of their forthcoming EP comes "Already Gone" from Isolation. The industrious bunch from Falmouth boast an ever growing resume, be it with past acts like Brighton hardcore band Abandon Ship or current endeavors Life Forms and electronic pop weirdos Freak Genes.
For anyone familiar with their 2019 demo EP, it's still replete with their unique brand of ramshackle and catchy perfection. For those unfamiliar, here's your chance to remedy that shit immediately.
Isolation sports the perfect guitar tone, calling to mind the jangly agitation of '77 punk as much as it does the roster of current masters La Vida Es Un Mus Records or Beach Impediment.
To these ears, I'm hearing The Vicious, Rotten Mind, Youth Avoiders, The Observers, and even hints of debut-era Damned level expertise:
"Already Gone" plays the repetition game, snottily baiting the listener with earworm after earworm. Replete with all the requisite angst and squirming energy of the demo, the recording is more muscled this go round.
The EP is dropping next week. You've been warned. Pardon the pun, but let's enjoy Isolation together.
Stay tuned to Crew Cuts for more information on the Isolation release drop.
***
Help Support What No Echo Does via Patreon:
***
Tagged: isolation