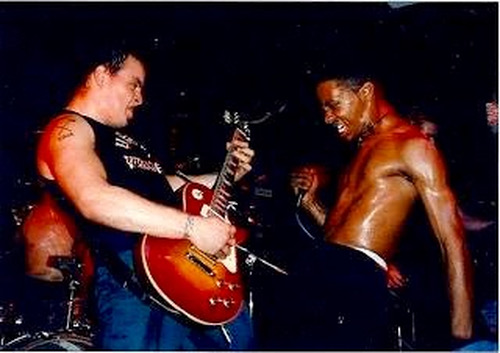 "The most grimy, the most gritty, New York Hardcore from New York City"
In 1989, [Burn singer] Chaka Malik and myself put out a compilation tape called New Breed that was filled with friends from the NYHC scene. We never expected the impact and longevity of this release, so much so that the "New Breed" name has taken on a life of its own. I decided to do a visual document of the people that played on the compilation; plus fanzine editors, record label heads, and fans from that time period. The film, New Breed Documentary 1989, will debut at Brooklyn, New York's Nitehawk Cinema on March 30.
This theme song for New Breed Documentary 1989 was written and performed by Absolution's Djinji Brown, and it perfectly encapsulates a specific time and place in New York hardcore history.
These are the people we interviewed for the film:
Djinji Brown (Absolution)
James Damon (Unite Fanzine)
Kevin Egan (Beyond)
Andy Guida (Supertouch)
Sacha Jenkins (Mass Appeal)
Astoria Lou (Loizos Gatzaris)
Chaka Malik (Burn)
Adam Nathanson (Life's Blood)
Carl Porcaro (Raw Deal)
Michael Scondotto (Direct Approach)
Joe Songco (Outburst)
Dave Stein (Combined Effort Records)
Gavin Van Vlack (Absolution)
Brendan White (Bad Trip)
Bill Wilson (Blackout Records)
Chris Wynne (In Effect Fanzine)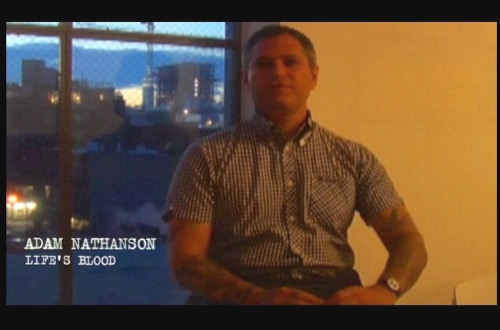 Director John Woods [formerly of Hell No] and editor Orlando Arce [formerly of Stillsuit] have realized a unique vision, focusing on what's essentially a dead 20th century format, paying the ultimate tribute to a city and scene that has drastically changed—depending on who you talk to, for the better or worse.
If you're on the East Coast, please join us in the (cinematic) mosh pit at these screenings:
We'd love to show the documentary in the rest of the USA and Canada, Europe, Asia, etc. If you can schedule a screening, please contact us through the film's official website.