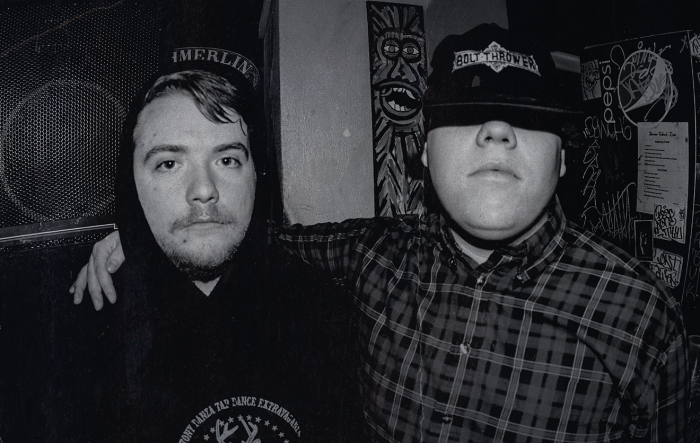 Glass Killing Floor is comprised of Jonah Thorne (Wristmeetrazor, Second Grade Knife Fight, Into the Fire) and Bryan Prosser (Wristmeetrazor, Inclination, Shame), a duo who wanted to showcase their mutual admiration for metalcore with a vegan agenda. When asked about specific influences, Jonah and Bryan cite both Reprisal and Day of Suffering.
Combining their talents, recorded Vegan Dominance, Glass Killing Floor's 5-track debut EP. Recorded, mixed, and mastered by Jonah, No Echo is pleased to present the EP below in this exclusive premiere:
"Veganism is not a trend, it is not a dietary choice, it is a way of life," Jonah told me via email earlier this week. "For us, it is the only way. In 2019, complacency for the use and slaughter of animals for humankind's own selfish gain is at an all time high. This is our revenge. Choose your side."
Glass Killing Floor also recorded a cover of Arkangel's "Written in Black" for the new EP. For those of you who might not be familiar with the group, Arkangel was an influential '90s metallic hardcore band from Belgium, and "Written in Black" featured on their Dead Man Walking album from 1999.
Vegan Dominance will be out on digipak CD and cassette soon via Bitter Melody Records and can be pre-ordered now.
***
If you're shopping for vinyl, CD, and cassette hardcore titles, head to No Echo's partner store, Reverb LP, to see what they have available. Every purchase you make helps No Echo with site costs.
Tagged: glass killing floor, inclination, wristmeetrazor