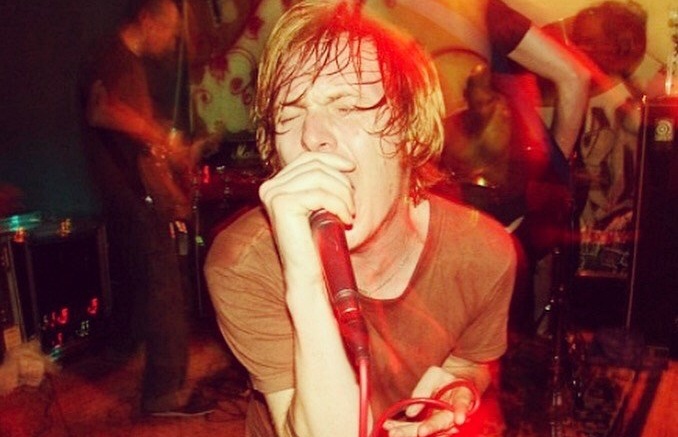 From the years 1998 to 2007, Funeral Diner got a lot done during their run together. Originally from Half Moon Bay, CA, the group's screamy hardcore would go on to influence a wave of new bands throughout the globe, including Touché Amoré and Loma Prieta. Formed by musicians who had previously played in Portraits of Past, Room 101, and Nexus 6, Funeral Diner initially waved the flag for Ebullition-styled punk, but they would eventually find a unique sound all their own.
Funeral Diner's discography went deep, with 2 studio albums, 4 split 12"'s, as well as around 10 other splits, 7"s, 10"s and other tour-only releases. 2005's The Underdark would go on to become a staple in the genre, showcasing how far the group's sound expanded, including elements of metal within their toolkit. With a reissue of the album dropping this December, No Echo chatted with drummer Matt Bajda and vocalist Seth Babb about all-things Funeral Diner.
Funeral Diner formed at the end of the '90s, during a time when it seemed like bands that carried the chaotic hardcore labels like Ebullition and Gravity Records were known for. Was the band a reaction to that lull? Also, did you have a very clear idea of where you wanted to take the songwriting before you even started playing in the same room together?

Matt Bajda: We really just started playing to be in a band. 3 of us were in Room 101 together and we didn't want to stop playing music together when that fell by the wayside. There never seemed like a lull in the scene, as there were shows in the San Francisco Bay Area happening all the time, as well as all over California.

As for the song writing; we just continued on the path that we had originally started with Room 101. There was no said formula of what we wanted to sound like. I think we were just letting things happen organically and seeing where it went from there.
Speaking of musical style, how would you describe your earlier influences? Were you a teen metalhead?

Matt Bajda: Early influences were mostly bands my friends were in, or ones I saw at Gilman early on. Portraits of Past was major before I was asked to join since they were the first band from Half Moon Bay to actually start playing shows in the hardcore scene. It was sort of intimidating and groundbreaking. I was 16-18 and playing shows. Mix that with being from a secluded coastal town in the '90s and you can get a glimpse of the mindset for me. I was not a metalhead at all. My brother, Dan, grew up on metal and so did Dave. I am sure they drew on some of that for musical inspiration.

Seth Babb: I was not a teen metalhead, unfortunately. I got seriously into music through Nirvana like many people my age. That led me to punk and ska in the early '90s and I just kept trying to find new music, I read every thank you list in every record or CD I bought and took every chance I got to see bands or set up shows and I got into hardcore more and more as high school went on and really got deep into that.
Some of my earliest hardcore influences were Minor Threat/Embrace/Fugazi, Insted, Falling Forward, Unbroken, etc. I was obsessed with finding bands I could connect to and I think that sort of attitude has carried on through my life and factors heavily into why I even wanted to start a reissue label as a hobby.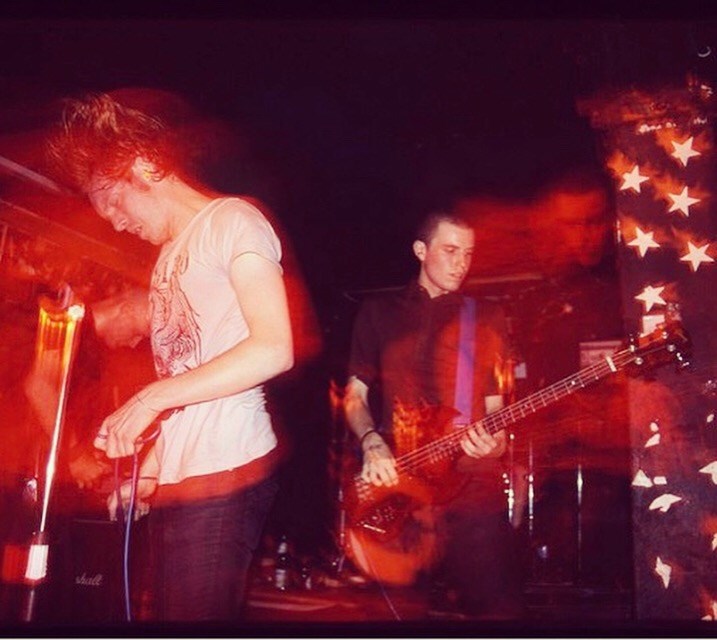 What kinds of bills were you guys playing during the early days of the band? In other words, were there other bands around at the time that you felt a kinship with in terms of where you were coming from on a musical level?

Matt Bajda: We would play house shows in Santa Cruz and San Francisco, Gilman, UC Santa Cruz, Santa Barbara, Los Angeles, and San Diego from time to time. I think we had a good bond with Staircase since we toured with them and did a split record. We were also from the same town. Later down the road we would try to link with Ampere, Light the Fuse and Run, and Dead Letter Auction when we went out on US tours.

Seth Babb: I joined the band in 2001 as the vocalist and at that time we were playing with a lot of like-minded bands in the Bay Area and elsewhere. The Shivering, The Pine, Yaphet Kotto, Time in Malta, Under a Dying Sun, and Staircase were a few that were contemporaries that seemed to be coming from the same frame of reference. We played with a lot of bands that weren't similar but played heavy music and played with a lot of touring bands coming through the Bay Area. Once we started touring heavily we played with so many more like minded bands but we had a pretty good scene at home as well.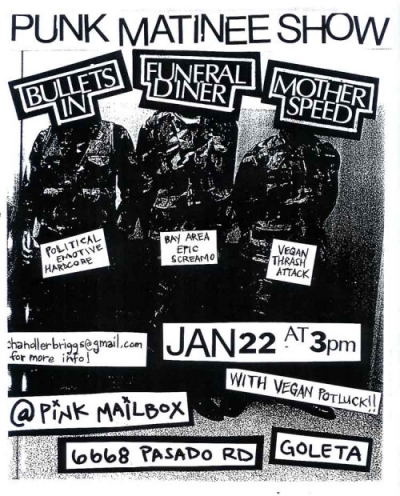 How about touring? Did you guys get to go overseas at all? Where was the biggest response to the band, overall?

Matt Bajda: We toured a little bit. US 3 or 4 times... maybe more? We did Europe 2 or 3 times and Japan 3 times. We would have liked to do Australia and Indonesia, but that never really happened. We tended to have the best shows in Europe, and personally, out mental state was better there. We didn't have to drive, we almost always had a place to stay, and there was food for us for dinner and breakfast. That makes for a low stress day where you can just play music, sight see, and decompress.
Seth Babb: Every tour was better than the last in a lot of ways but I still feel like the best response we got out of everywhere we toured was in Europe overall and Germany specifically. Something about what we were doing just seemed to strike a chord there. Japan was always good but I often felt like we were too somber for the crowds there, they wanted heavy music to be a little more upbeat
Why did Funeral Diner break up, and what's the story behind this new release?
Matt Bajda: I think there wasn't really a "this band is over" moment. Dan was moving to the East Coast, Seth and Ben had other projects they were working on, and so it just ended. In a way, it felt like it was an unsaid breaking up, or rather a passing of the torch to other new endeavors.

As for the repress. Seth and Chris had asked me if I minded if they could repress the record, seeing as it was going for too much money on the internet. I didn't mind, since people are going to keep music alive somehow. Either by repress, bootleg, or watching YouTube music. It's not like they are making any money on it, so why not pass the savings onto some folks.

Seth Babb: We had done a lot by 2007 and the members started doing different projects and had life changes, it just seemed like the right time to stop. Reissuing The Underdark was the first release on Repeater Records back in 2014, the label that me and my friend Chris Berry started. It seemed like a good place to start, since then we have reissued City of Caterpillar, Broken Hearts Are Blue, and Gospel. Chris and I both collect records so a reissue label was a way we could put out some important records that have gone out of print and that we think could use a wider audience. Our next project is already in the works the You and I discography and we have a list of other bands we are hoping might work with us someday.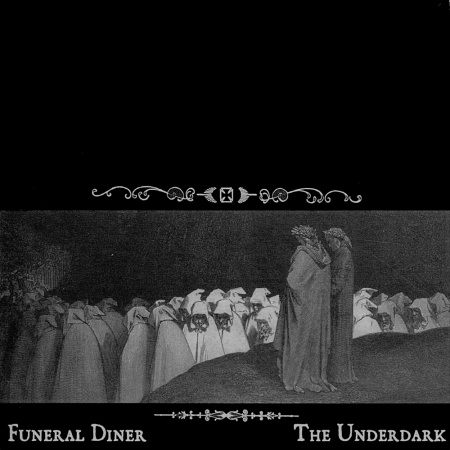 ***
The Underdark will be reissued this December via Repeater Records and can be pre-ordered here. Learn more about the label's other releases here: Repeater Records.
Tagged: funeral diner