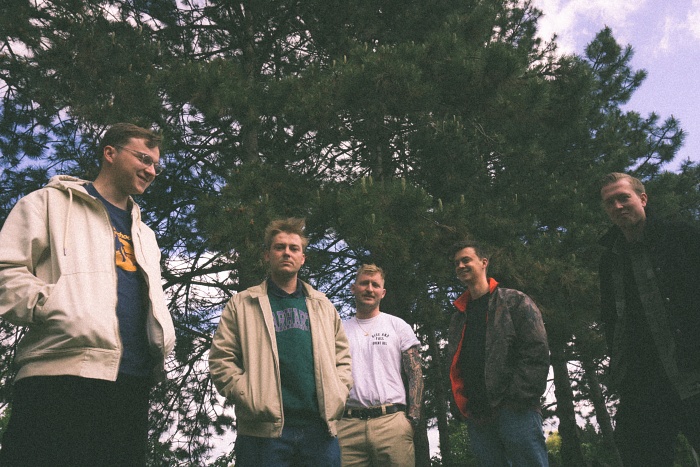 As small as it may be, Belgium has been a steady supplier of quality hardcore and hardcore adjacent bands for decades now. The newest name to add to that ever-growing list is Feverchild. While their moody emo sound will immediately throw you back to the mid-'90s, they also connect a lot of other dots.
Name: Taken from an obscure Shortsight track. Recordings: Done by Gilles Demolder of Oathbreaker and Wiegedood. Members: Also play in Minded Fury, Force, and Animal Club. Intrigued? Here we go.
Feverchild seemed to come out of nowhere, but I know you guys have been working on this band and these songs for quite a while. Who came up with the idea to do a band in this style and how did the lineup come together?
Thibault: Glenn and I wanted to do a band that sounded completely different than most current hardcore bands, that was the initial idea. I remembered a conversation I'd had with Yann—our singer—a few months earlier about starting a similar band, so we reached out to him first.
Glenn then asked Maxim—our other guitarist—to join us as well. He happened to know our drummer Jordy and that's how we got together.
The EP songs have a very distinct '90s flavor, even if the band members are too young to have really experienced that era. What is it about the '90s that appeals to you and inspires you?
Glenn: First off, the '90s were probably the golden era for the style of music we play. It feels like bands back then were all very honest, none of them had a real rockstar attitude going on. They all expressed emotions through their music in a way that doesn't seem to be around anymore.
If you look at records, band photos or live shows from that specific time, you can see a specific style that's nowhere to be found anymore. We sort of fell down a rabbit hole and wanted to create something similar.
If you had to pick just one track that perfectly captures the Feverchild vibe, which one would that be and why?
Glenn: That would probably be "Fever Dream," the third track on our EP. We feel like it represents our sound very well: clean guitars followed by heavier parts and a catchy vocal melody. We're very glad with how all our songs turned out, though.
To us, every song sounds like Feverchild and what we think it should sound like. We would like to thank Gilles Demolder (who recorded our EP) for that as well, he really pushed and motivated us to create something special.
Kick Out the Jams is doing the cassette version of said EP, do you have any other plans with it too? Vinyl maybe?
Thibault: The cassette should be out on Kick Out the Jams this summer. There are no plans for vinyl yet, but Texas-based label Sunday Drive Records will take care of the US release, also on cassette. So keep an eye out!
Three of you are in Minded Fury as well, a very different sounding entity that has been growing steadily. Do you see Feverchild playing the same type of shows?
Thibault: Even though Feverchild does not sound like a current hardcore band, we feel like a hardcore band. Most of us play in other bands and projects as well, just like most of our friends. It's a no brainer to play those kind of shows. The lineup on shows over here often does not have a lot of variety. We hope to change that.
Makes sense! I'm going to assume most of you grew up with metal and (metallic) hardcore, what record opened yours ears to the genre you operate in with Feverchild?
Glenn: There's definitely more than one record, but for most of us, that would be Diary by Sunny Day Real Estate. Do You Know Who You Are? by Texas Is The Reason, Christie Front Drive's Stereo, and Something to Write Home About by The Get Up Kids also had a big influence. And they still do!
There are so many bands from that era that we all love. There's too many to mention, really. A big source of inspiration are the Emo Diaries compilations by Deep Elm Records: full of bands in the same style none of us had ever heard of!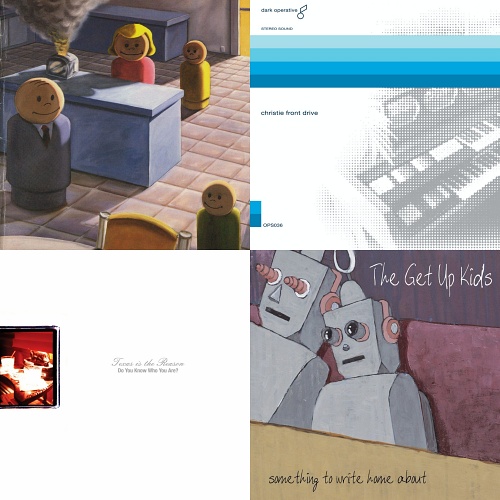 What are some of the things you'd definitely like to accomplish with Feverchild
Glenn: Most of all, we want to write music that we like ourselves without trying to follow a trend, and express what we feel while doing so. We're already working on new songs so there will be another record for sure. What we really want is to play shows and reach as many people as we can!
***
Feverchild on social media: Facebook | Instagram | Bandcamp
***
Help Support What No Echo Does via Patreon:
***
Tagged: feverchild, shortsight