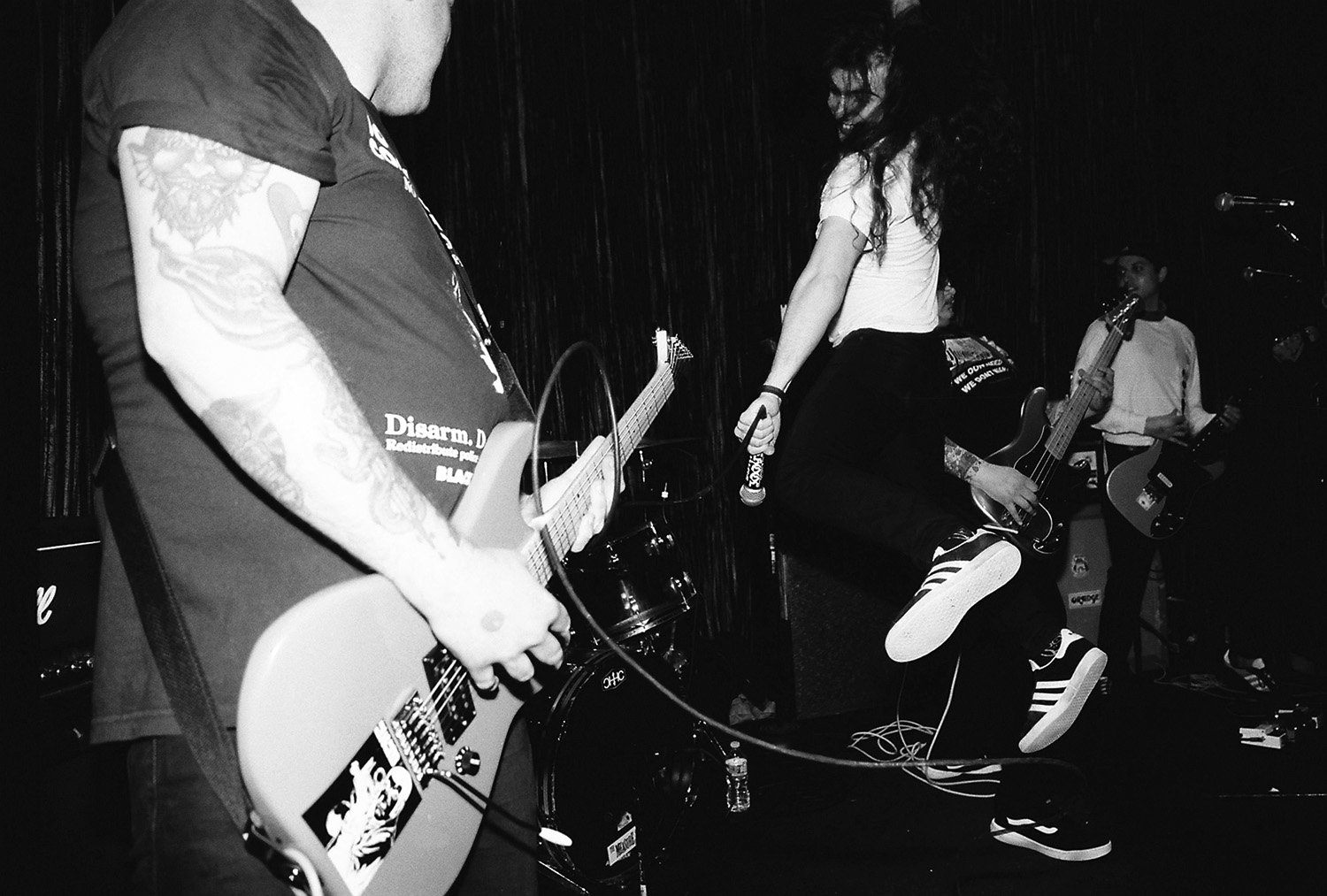 School Drugs has previously been shown love on No Echo, most recently via an excellent interview feature by Cat Dempsey in 2021. The New Jersey hardcore punks are gearing up to release Funeral Arrangements, their upcoming LP which will be released in four parts.
It's an unorthodox release plan, as vocalist Josh Jurk admitted to No Echo via email a few days ago. "In all honesty, part of the reasoning for breaking the record up this way was to avoid another LP tour cycle being crushed by a new bout of corona," the singer said.
"As far as recording goes, the pandemic only ever stopped the process in terms of pressing. Most plants are still very jammed up with back orders from who knows how long ago. When we decided to start pressing the parts, we had not accounted for the idea that everyone else in the world would be doing the exact same thing."
The first two parts of Funeral Arrangements will be making up Side A, while the latter two take over Side B. "We had a few set backs with our drummers studio having to move two or three times, but thing should be going smoothly from here on out. Part three should be out sometime mid 2023, pressing gods willing."
Today, No Echo is honored to present the premiere of "Cold Hearted," a track from the forthcoming Absolution, the second part of the EP series. "Out of the three newest tracks, I think it's the strongest and most poignant," Josh told us. "'Cold Hearted' embodies the overarching theme of Funeral Arrangements and carries it from one side of the album to the other, being the last track on side A of the full LP."
Josh gave some more context for the new track:
"Living at the shore, you're surrounded every summer by people down here simply for vacation. As you're walking your ass to work, they're walking to the beach to relax or watering the lawn or some other mundane suburban activity. In relation to the things that most of us are into, shows, music, art, etc, it all just seems so boring and empty. The chorus stands as a touch of irony in relation to the things we're all expected to want and strive for."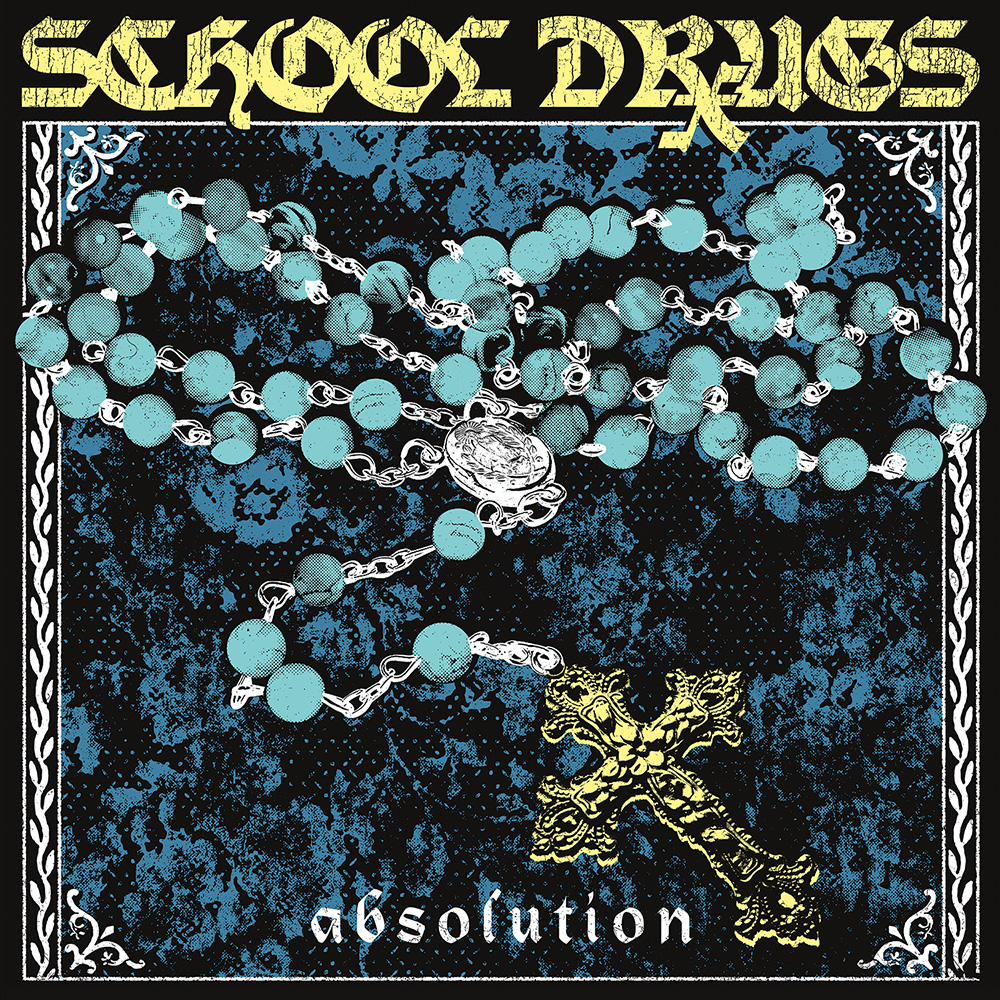 Josh also let us know that School Drugs will be getting busy on the live front. "We've got a couple shows to and from Dreary North Fest in Chicago. The first being September 9 with Mil-Spec, Praise, Last Gasp, and You Should Be With Us in Cleveland. Then another rager on September 11 with Circus, World Peace, Stall, and Backslider on the way back in Columbus. There's going to be a few shows on the way down to Fest 20 in October with a full week of dates on the way back."
The Absolution EP will be out on August 26th via Indecision Records (pre-order).
***
Help Support What No Echo Does via Patreon:
***
Tagged: school drugs